Case studies
Case Studies / 3D Pixel
From Tiles to Panels and now 3D Pixel. The new edition of Baux acoustic panels, 3D Pixel, is designed by Form Us With Love as a continuation of a functional and beautiful range. Introduced this week, is a multi dimensional collection of sound absorbing tiles, presented in a moving visual by artist Andreas Lübeck and musician Daniel Wallberg, a.k.a. Smutskatt, one of Sweden's most creative beat makers.
Baux is an entrepreneurial venture, revisiting the traditional Swedish building material Träulit, transforming its anonymous functional range into beautiful pallets of colours and forms. Now launching it's third collection, Baux 3D Pixel, adds yet another way to better control the sound environment and make walls come to life using tactile layers of colourful wood wool.
Baux 3D Pixels are made from of the same sustainable materials as Baux Tiles and Panels – wood, cement and water. The difference is the possibility to work with three dimensions, so it's even easier to design unique sustainable acoustic designs for any space.
'Acoustic panels are foremost used to improve sound quality but we felt that most of our audience wanted a more expressive dimension. Baux tiles, panels and pixels fill a different type of design gap, a way where architects and interior designers could be more involved,' says Jonas Petterson co-founder at Form Us With Love and Baux.
A year ago Baux Co-founders, Form Us With Love, Petrus Palmér, Fredrik Franzon and Johan Ronnestam identified that something could be done with the configuration of sound panels. By doing so, they managed to add a creative and fun element to a rather stagnated field. When looking at the competition, its clear that Baux is bringing something new to the table, with tiles and panels already installed in places like Google offices, EF Education, Stella McCartney, Barclay Card and Volvo.
'We are in an era of contemplation and we all agreed that there is time to not dismiss things that work, but actually change them for the better. The functionality of sound absorbing is great but usually pretty dull. There is something about seeing all these Baux patterns being born, it is organised very neatly and become beautiful individual installations, reflecting on the time we live in' says John Löfgren Co-founder of Form Us With Love and Baux.
BAUX, is founded by Form Us With Love, Petrus Palmér, Fredrik Franzon and Johan Ronnestam, on the belief that building materials should be surprisingly functional and remarkably beautiful. BAUX designs, produces and markets functional construction materials that meet the contemporary expectations of architects, engineers and builders – without compromising tomorrow's safety and environmental standards.
Case Studies / All projects
Studio
Studio / About
FORM US WITH LOVE
SANKT ERIKSGATAN 106
113 31 STOCKHOLM
SWEDEN

INFO@FORMUSWITHLOVE.SE
PRESS@FORMUSWITHLOVE.SE
JOBS@FORMUSWITHLOVE.SE
+46 8 218 002
About
Form Us With Love, is the international design studio founded in 2005. Since its conception, the studio has burned with a passion for design and its democratic potential. Its belief is that we all have a right to meaningful design.
At the studio's core lies a process that blends traditional creative practices with a lean, strategic application. The central intention is to evolve with the needs of each project, its place in the market and the ever-changing needs of real people.
Today, the work of Form Us With Love falls into three areas: Consultancy—an engagement in products, ranges, collaborations and spaces for clients around the world, Ventures—disciplined and holistic approaches to launch and build brands, Civic—based on knowledge transfers and sharing of experiences, actively contributing to the broader spectra of design.
FORM US WITH LOVE
SANKT ERIKSGATAN 106
113 31 STOCKHOLM
SWEDEN

INFO@FORMUSWITHLOVE.SE
PRESS@FORMUSWITHLOVE.SE
JOBS@FORMUSWITHLOVE.SE
+46 8 218 002
Studio / Join us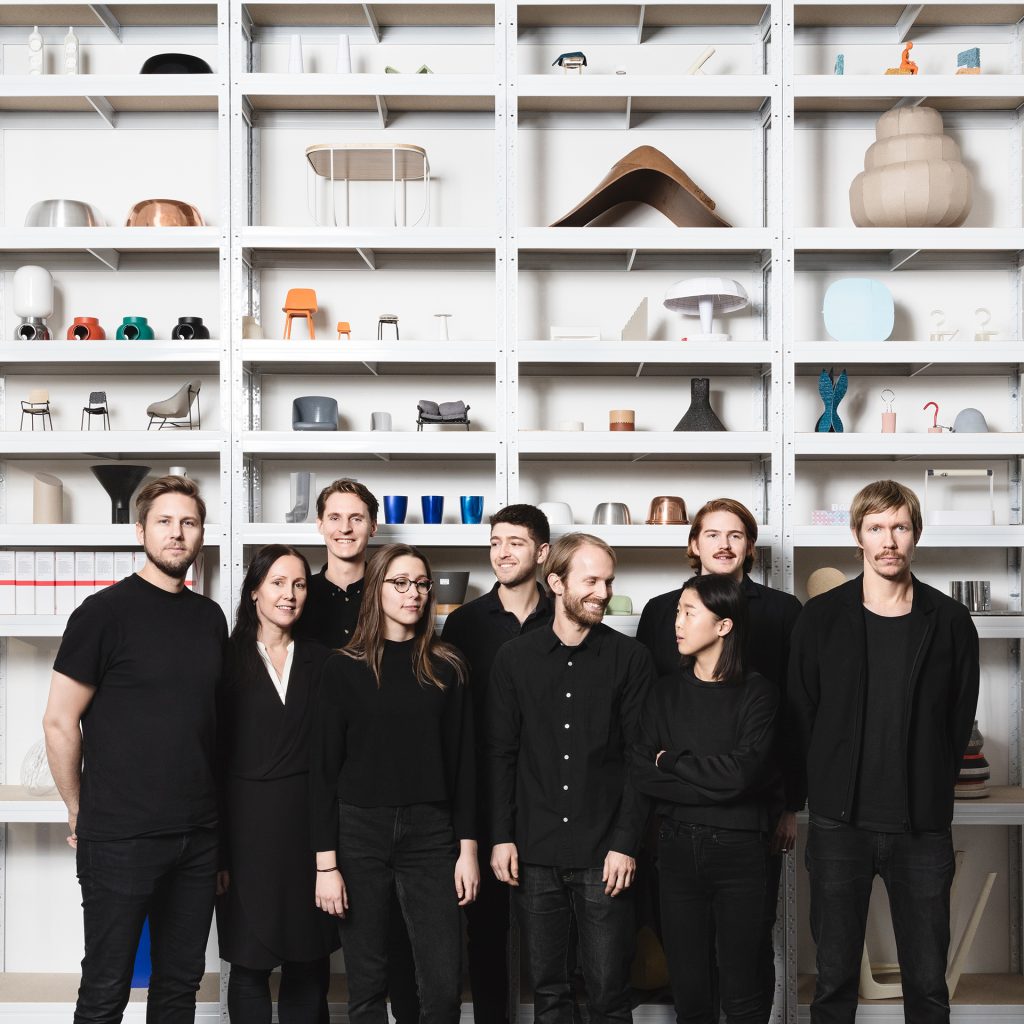 Form Us With Love is looking towards the future, giving our very best to design real change with our global clients, ventures, and civic projects. What's behind Form Us With Love is an international and driven team of designers collaborating towards this vision.
June 16th we hold our annual Summer Workshop for applicants interested in joining our one year Trainee Program and becoming a part of the team. We have three trainee positions open; Designer, Industrial Designer, and Content Manager.
Join us for the Summer Workshop on the 16th of June. The application deadline is May 20th. For more details, Download the attached PDF's.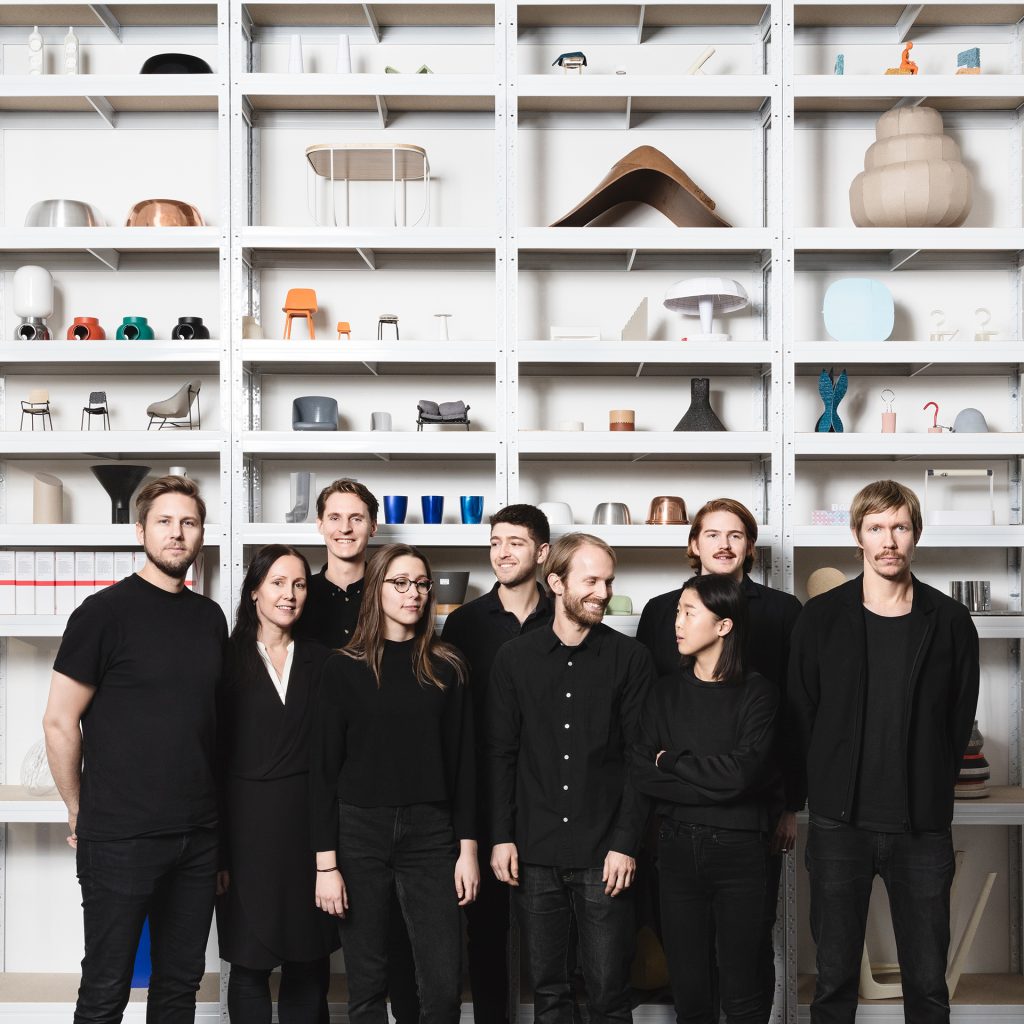 Studio / People