Case studies
Case Studies / ateljé Lyktan – Ogle Mini
ateljé Lyktan – Ogle Mini
ateljé Lyktan
2015–2016
Ten years ago, Form Us with Love design studio, showed the first prototype of the Ogle light fixture to Swedish manufacturer ateljé Lyktan. This year, the design studio revisits their own design, introducing an even more versatile pendant, the Ogle Mini.
'We believe it is healthy to return to our own designs. Revisiting the original idea, in this case, allowed for us to identify new wall attachments, table solutions and adress the overall functionality with a fresh pair of eyes. As a result we have a collection which is easier to navigate,' says John Löfgren, Creative Director at Form Us With Love.
Initially, Ogle was a simple but great idea—a minimal pendant with a spotlight function, effectively a sphere and pipe, initially made for a hotel in Stockholm.
'Form Us With Love presented a very strong concept from the start, whilst being pragmatic about it, which was key. I was impressed by how well thought-out the design idea was. It was evident that they had spent time analysing the result, something which we are always looking for,' Richard Wegele recalls.
The first Ogle was produced by ateljé Lyktan and launched in 2010. After six years in the market and thousands of light fixtures sold every year, the Ogle series is being revisited, in what could be seen as an extension of the original idea. Updated, in a die casted aluminum structure and a new lighting solution, the Ogle collection is re-entering the stage with leverage. Measuring only 90cm, Ogle mini is also a proof of technical evolution as the sophistication of the fixtures allows for a neater, slimed shape.
'Is is about adding dignity and layering abilities; the material adds weight, the technical upgrade brings exclusivity and the intuitive gear lever function allows for the eye to shift it's gaze in a cluster of mini pendants,' Löfgren explains.
ateljé Lyktan, a heritage light brand with production in Småland, Sweden, uses it's impeccable industry knowledge to execute an impressive number of bespoke, specially equipped luminary installations across the globe.
Stretching over a decade, Form Us With Loves' collaboration with atélje Lyktan has been of significant impact for both parties. After the launch of Ogle, the lighting brand was looking for a re-positioning and Thomas Holm, marketing manager at ateljé Lyktan turned to the design studio. A rigorous strategic project began, transforming the traditional light supplier into an international design player. The work included a 'light laboratory', a new communication platform and two new products, Hood and Plug, distinctly sharing sophisticated and transparent characteristics.
ateljé Lyktan's ability to adjust features to any environment, inspired the Swedish Design studio to return to the Ogle collection, implementing strategic design improvements.
Understanding the market, atljé Lyktan and Form Us With Love, went back to look at the Ogle family, to critique and hack their own product effectively, making it better—smaller, stronger, user friendly and more versatile
Case Studies / All projects
Studio
Studio / About
FORM US WITH LOVE
SANKT ERIKSGATAN 106
113 31 STOCKHOLM
SWEDEN

INFO@FORMUSWITHLOVE.SE
PRESS@FORMUSWITHLOVE.SE
JOBS@FORMUSWITHLOVE.SE
+46 8 218 002
About
Form Us With Love, is the international design studio founded in 2005. Since its conception, the studio has burned with a passion for design and its democratic potential. Its belief is that we all have a right to meaningful design.
At the studio's core lies a process that blends traditional creative practices with a lean, strategic application. The central intention is to evolve with the needs of each project, its place in the market and the ever-changing needs of real people.
Today, the work of Form Us With Love falls into three areas: Consultancy—an engagement in products, ranges, collaborations and spaces for clients around the world, Ventures—disciplined and holistic approaches to launch and build brands, Civic—based on knowledge transfers and sharing of experiences, actively contributing to the broader spectra of design.
FORM US WITH LOVE
SANKT ERIKSGATAN 106
113 31 STOCKHOLM
SWEDEN

INFO@FORMUSWITHLOVE.SE
PRESS@FORMUSWITHLOVE.SE
JOBS@FORMUSWITHLOVE.SE
+46 8 218 002
Studio / Join us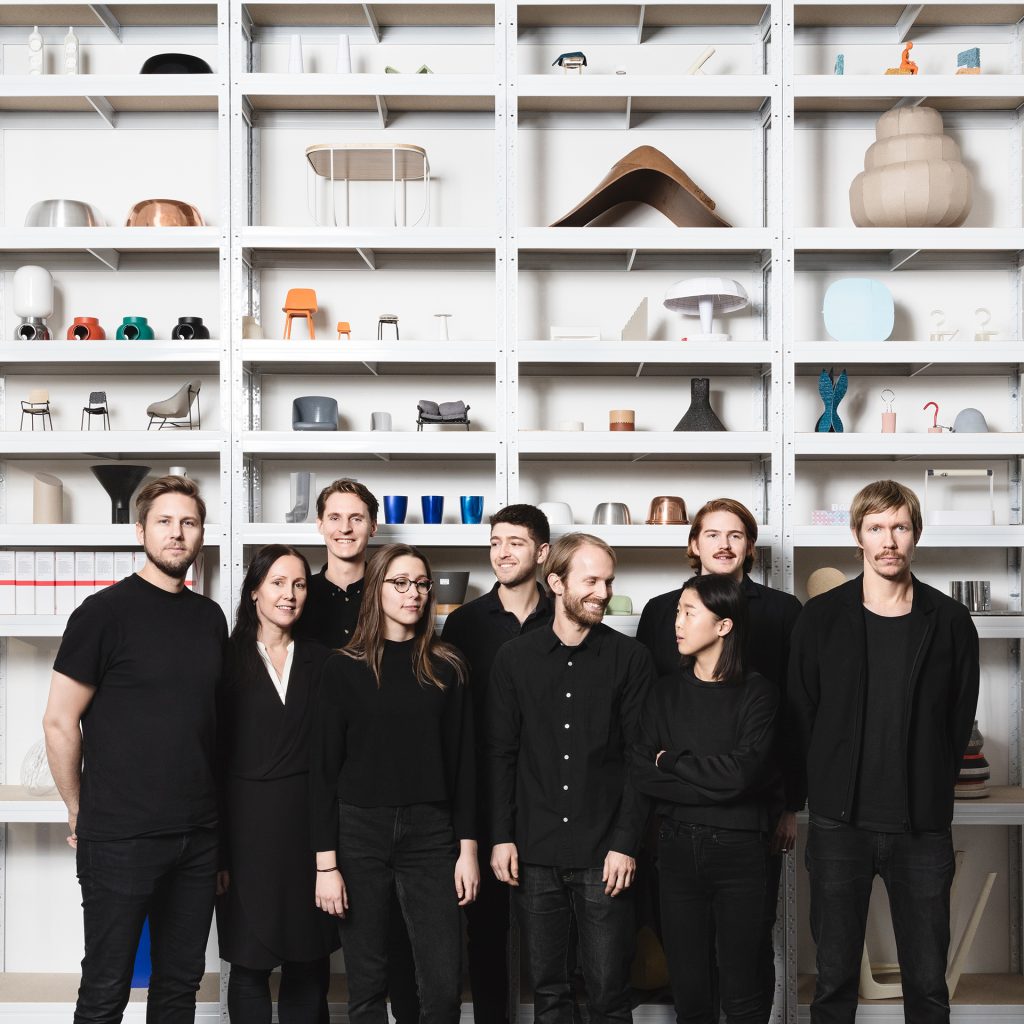 We're blessed with a vibrant office culture, with co-workers from around the globe. Hands on individuals who share our common goal of not only producing relevant, beautiful design but helping our collaborators to work, produce, function and think more effectively.
Periodically we open the studio to a batch of selected international applicants for an intensive period of workshops with the aim of finding one or two who'll remain with us as interns for two times five months.
They'll be immersed wholeheartedly into Form Us With Love, as part of our design team. It's not uncommon that this internship develops into something more permanent, with our current team boasting many ex-interns as full-time colleagues.
We are growing, with a steady recruitment every year, the studio is now looking to further expand the team. With new projects, from both existing and new International clients—it's time for the studio's annual Summer Workshop.
Join the studio during a couple of days for insights into process, creative methods and client experiences, an exchange that could lead to landing a design role at the studio. Applicants must hold a BFA in Industrial Design, have a good spoken and written English and be entitled to work in Sweden. Last day to apply is October 25. For more details, Download the attached PDF.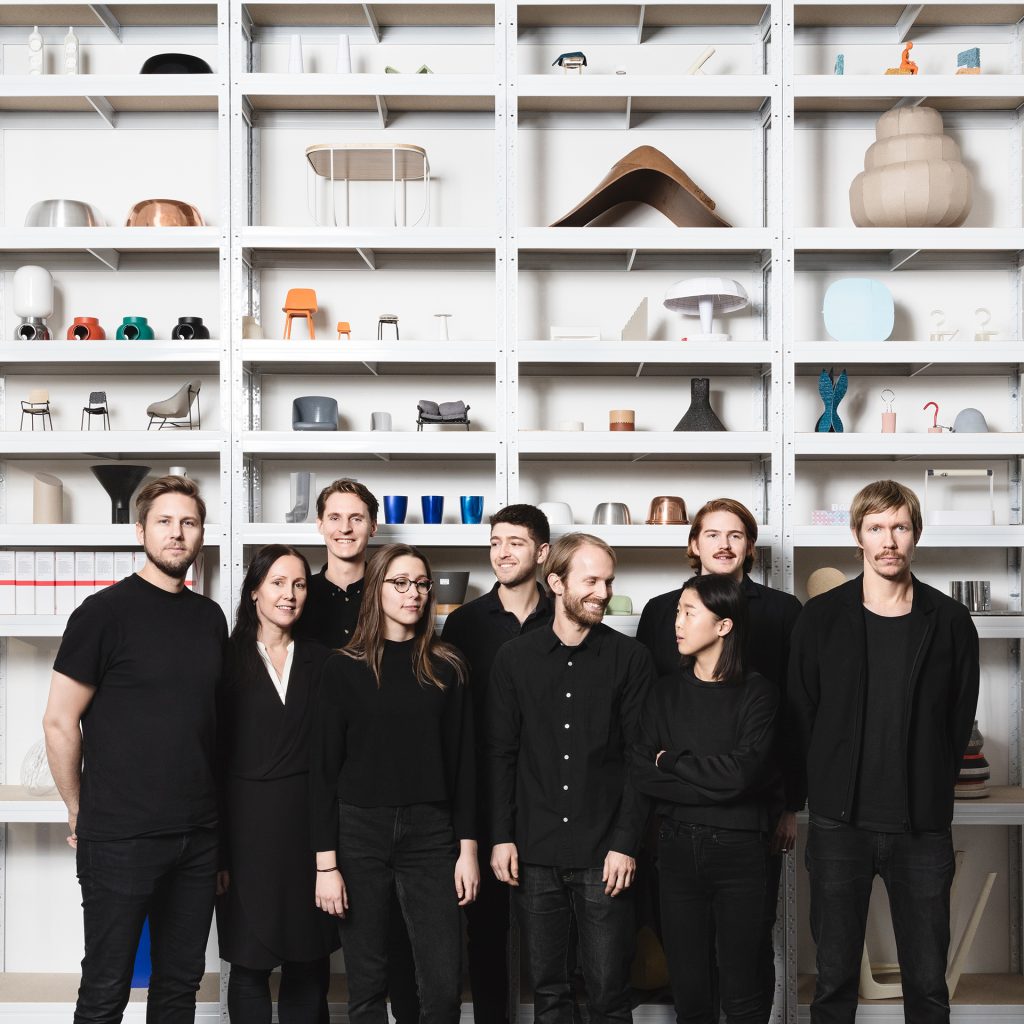 Studio / People