Case studies
Case Studies / Ateljé Lyktan
Ateljé Lyktan
ATELJÉ LYKTAN
2009–Present
SITUATION
Swedish lighting manufacturer, ateljé Lyktan approached Form Us With Love to initiate the development of a new creative strategy to reposition the company as a premium brand. The main challenge was to leverage ateljé Lyktan's rich historical past and deep industrial knowledge to lure in new contract projects on an international scale. The brief included a stipulation that the studio design a new collection to differentiate ateljé Lyktan from other manufacturers in the sector.
ACTION
In total, three collaborative collections were released including iconic pieces like the Ogle spotlight, the innovative Plug Lamp and communal lighting shelter, Hood.
Form Us With Love strategically built and communicated each collection focusing on processes and transparency; a very successful tactic that soon saw others follow suit.
OUTCOME
Repositioning a company with a lengthy background is one of the trickiest branding assignments; requiring a delicate structured process that doesn't unsettle its existing customer base, while still being progressive enough to lock in new interest.
In four short years, ateljé Lyktan has flourished in its new premium position—with the three strategic collaborations deployed into its range enjoying widespread acclaim from press and industry alike. Not to mention a steady upward curve in its results year on year since first approaching the studio.
Case Studies / All projects
Studio
Studio / About
FORM US WITH LOVE
SANKT ERIKSGATAN 106
113 31 STOCKHOLM
SWEDEN

INFO@FORMUSWITHLOVE.SE
PRESS@FORMUSWITHLOVE.SE
JOBS@FORMUSWITHLOVE.SE
+46 8 218 002
About
Form Us With Love, is the international design studio founded in 2005. Since its conception, the studio has burned with a passion for design and its democratic potential. Its belief is that we all have a right to meaningful design.
At the studio's core lies a process that blends traditional creative practices with a lean, strategic application. The central intention is to evolve with the needs of each project, its place in the market and the ever-changing needs of real people.
Today, the work of Form Us With Love falls into three areas: Consultancy—an engagement in products, ranges, collaborations and spaces for clients around the world, Ventures—disciplined and holistic approaches to launch and build brands, Civic—based on knowledge transfers and sharing of experiences, actively contributing to the broader spectra of design.
FORM US WITH LOVE
SANKT ERIKSGATAN 106
113 31 STOCKHOLM
SWEDEN

INFO@FORMUSWITHLOVE.SE
PRESS@FORMUSWITHLOVE.SE
JOBS@FORMUSWITHLOVE.SE
+46 8 218 002
Studio / Join us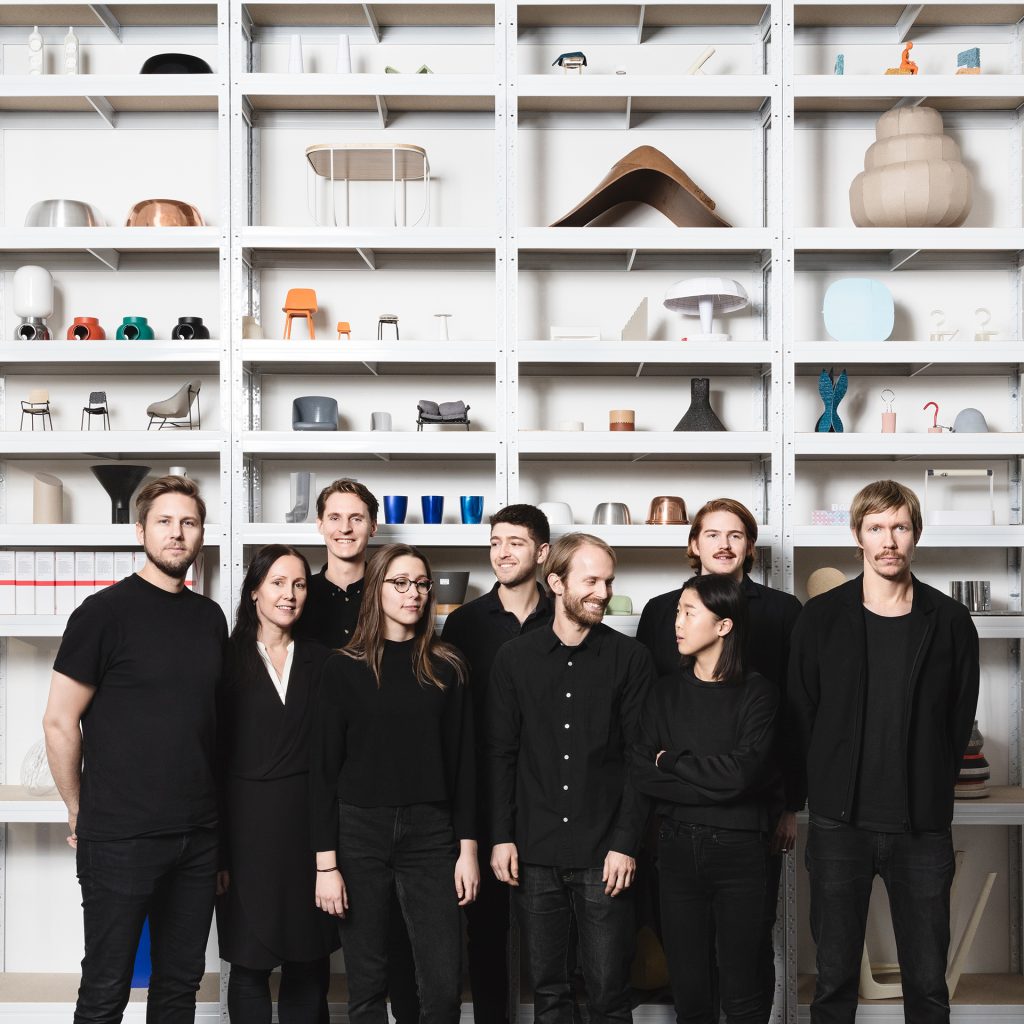 We're blessed with a vibrant office culture, with co-workers from around the globe. Hands on individuals who share our common goal of not only producing relevant, beautiful design but helping our collaborators to work, produce, function and think more effectively.
Periodically we open the studio to a batch of selected international applicants for an intensive period of workshops with the aim of finding one or two who'll remain with us as interns for two times five months.
They'll be immersed wholeheartedly into Form Us With Love, as part of our design team. It's not uncommon that this internship develops into something more permanent, with our current team boasting many ex-interns as full-time colleagues.
We are growing, with a steady recruitment every year, the studio is now looking to further expand the team. With new projects, from both existing and new International clients—it's time for the studio's annual Summer Workshop.
Join the studio during a couple of days for insights into process, creative methods and client experiences, an exchange that could lead to landing a design role at the studio. Applicants must hold a BFA in Industrial Design, have a good spoken and written English and be entitled to work in Sweden. Last day to apply is October 25. For more details, Download the attached PDF.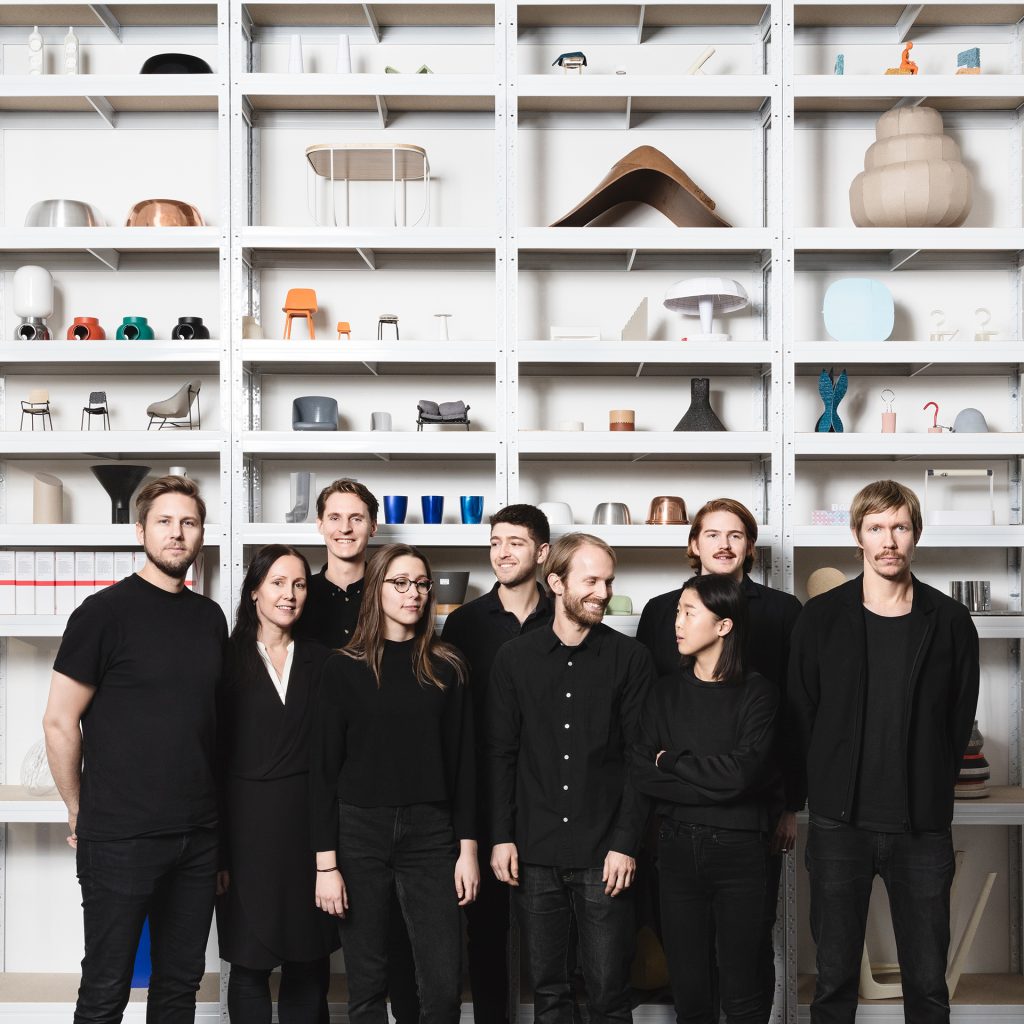 Studio / People