Case studies
Case Studies / Greenhouse
In 2006, Form Us With Love debuted at Greenhouse, Stockholm Furniture & Light Fair's hall for non-established designers. Ten years later, the studio was asked to return to curate the space. Knowing how it feels, the studio turned away from the usual fads and put a spotlight on the debutants themselves.
ACTION
Ahead of the fair, the studio conducted a survey among thousands of design students, this to fully understand expectations, triggers and ambitions amongst designers of tomorrow. The research was analysed and projected on four large screens as part of a common working, meeting and conversation area.
OUTCOME
The result was a reflective exhibition space, providing insights and conversations starters on how design students relate to the market. With an increased number of visitors, as well as being selected most interesting exhibition at the fair, it is clear that the dialogue engaged the student's and visitor's attention—a curiosity the studio wish to continue to explore in 2017.
Process
Process / Futurise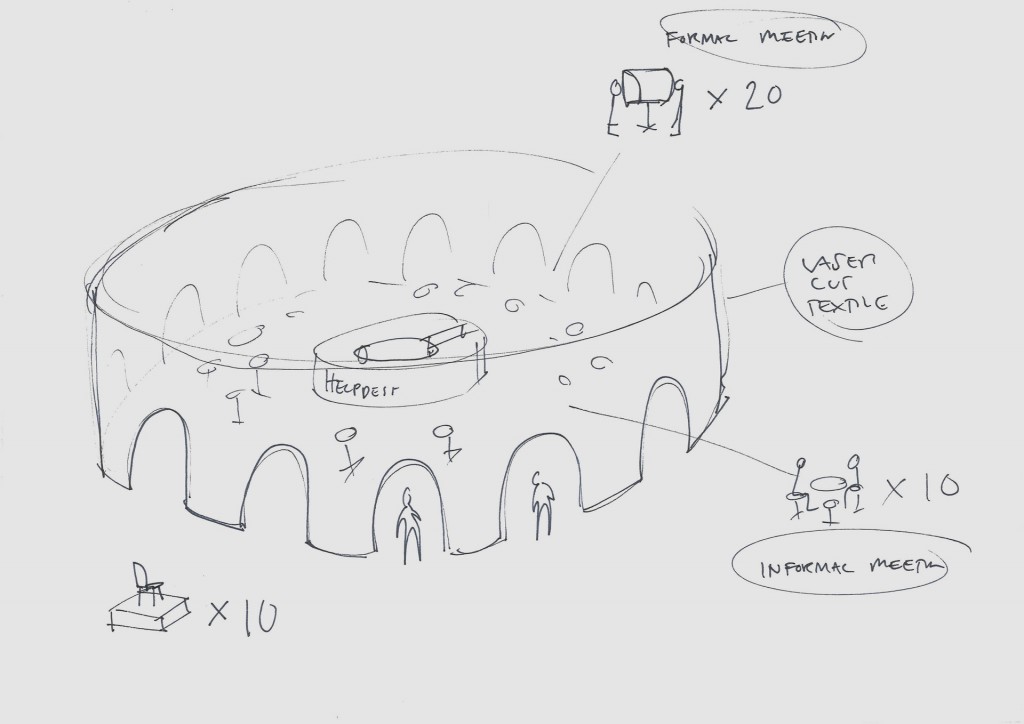 The future designer is one whose work is aimed at change. It's not a choice, given the state of our planet and how we as people have instigated its spiralling decline. In part designers are to blame of course, as is anyone who's contributed to the act of consume and discard.
As a result, today's design has a civic duty to perform. A duty Form Us With Love acknowledges freely. And civic work is an act we know needs doing. Greenhouse became an investigation into how Form Us With Love can change a relatively traditional environment in the context of the design fair. How can the environment of a show become a place that draws a visitor for more reasons than design eye candy alone? The studio sat and went through a variety of solutions to bring a real value to both visitor and participant. Interventions that initiate rather than suppress dialogue.
The Greenhouse space should be a place where established meets new on a level playing field, where a conversation about design as an industry goes two ways. And is reciprocal from both sides. It's necessary to introduce designers to the world of 'design as a business' early in their fledgling careers. The aim was for Greenhouse 2016 to be a place that plays an active part in participants' future careers—meeting and learning, showing and telling but also listening and questioning.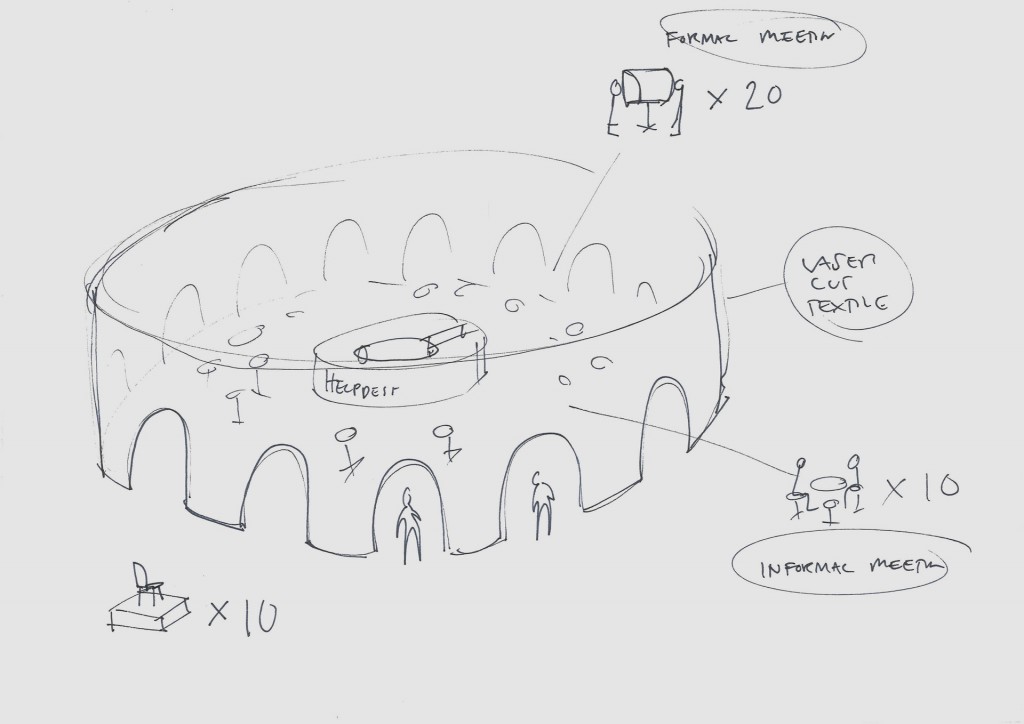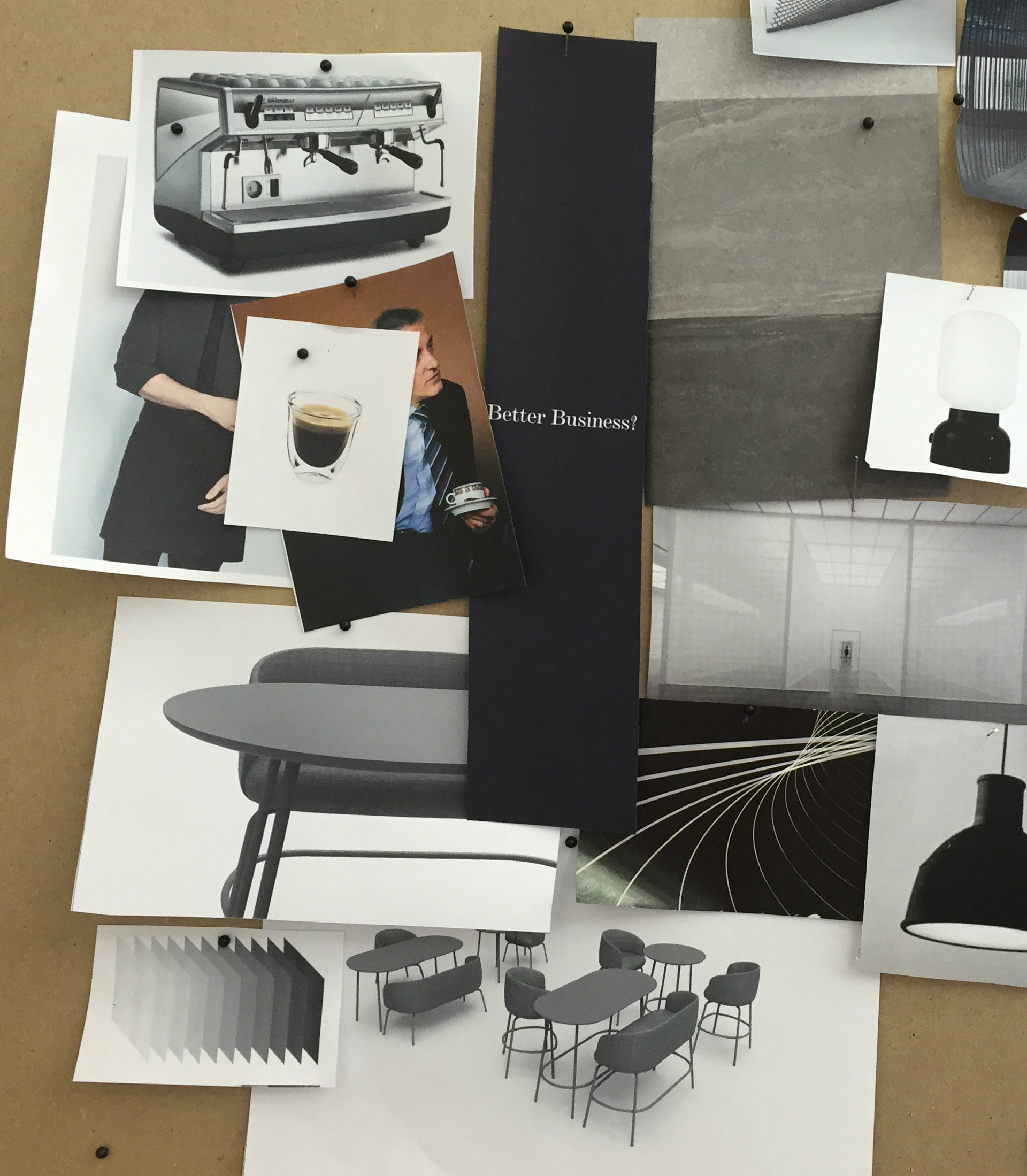 Process / Concept
Greenhouse
Form Us With Love brought in a hard crusted, sophisticated look geared around real meetings and meaningful encounters. Time to grow up — a nod to life outside the safe confines of the design school. Those harsh meeting rooms and projectors that have seen better days. Transparency is something that we wanted to develop in the Greenhouse; make sure that no young designer feels excluded. A sense of solidarity. Exhibition stands are in honest boxes assembled simply in wood, clad in a translucent fabric. John likens the structures to modern teahouses.
The real point of separation comes from a research project initiated with Universum Global, a company specialising in statistical analysis. The firm was hired to undertake a study of 3500 young designers and students who have been canvassed and the findings distilled into a set of statistics, and in turn visualised through a series of infographics.
Placing such a large investment in a project not based in the physical realm of the exhibition is almost unheard of. And the hope is that the results shall provoke a real dialogue about design where it actually needs to be heard and acted upon.
Process / Prototype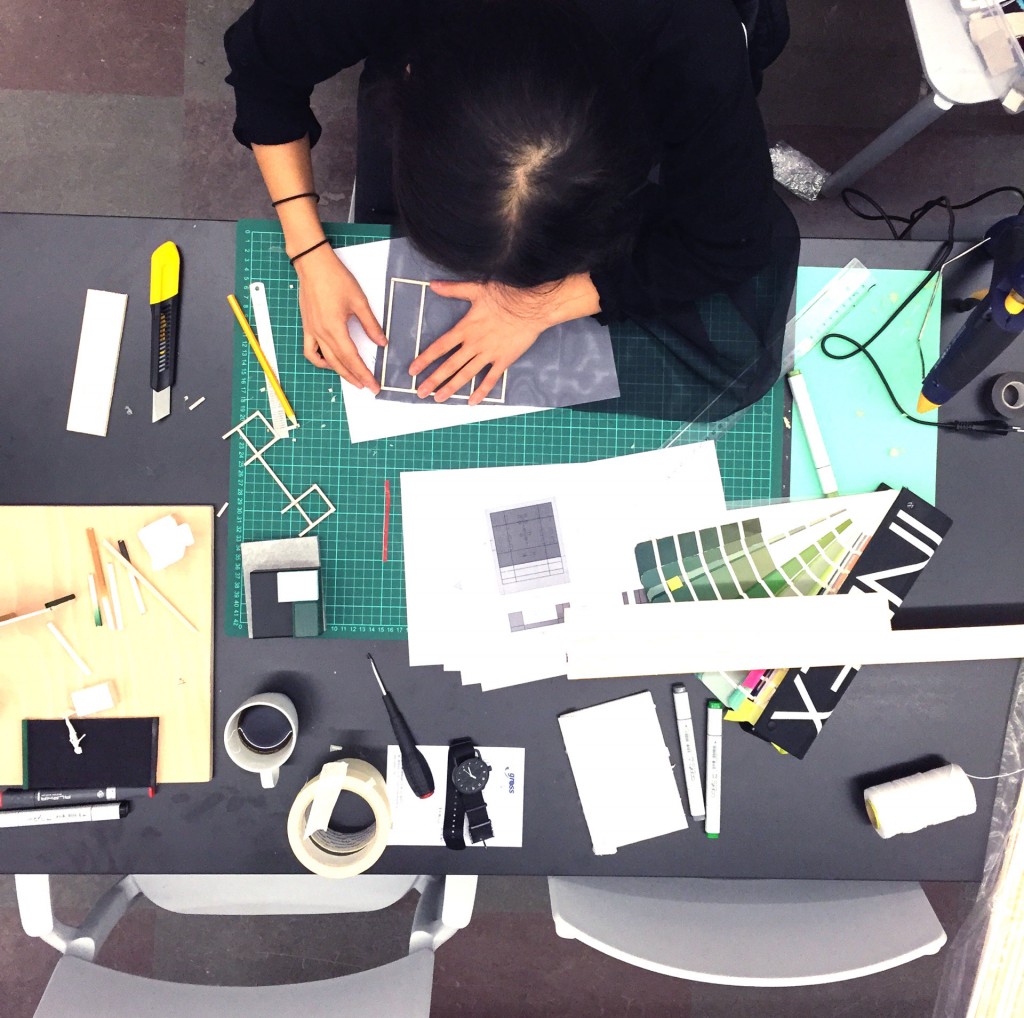 Greenhouse
Building a box should be easy. Four sides, a top perhaps. Corners. However, as a studio, we do tend to sweat the small stuff. As a result, it took many CAD drawings to find the quality we were looking for when designing Greenhouse 2016 and its simple box-like stands for the exhibitors.
It was definitely best to hack into the prototyping stages early and, to ensure that we gave the right feeling, we built a scale model and tested various fabrics for translucency. Like almost everything, an idea that appears at first simple gives nowhere to hide — any errors of judgement or lack of polish in the design shows instantly.
Even with something so simple, a little extra time and care pays dividends in the long run. And working towards self-imposed standards ensures that you'll recoup that time two fold.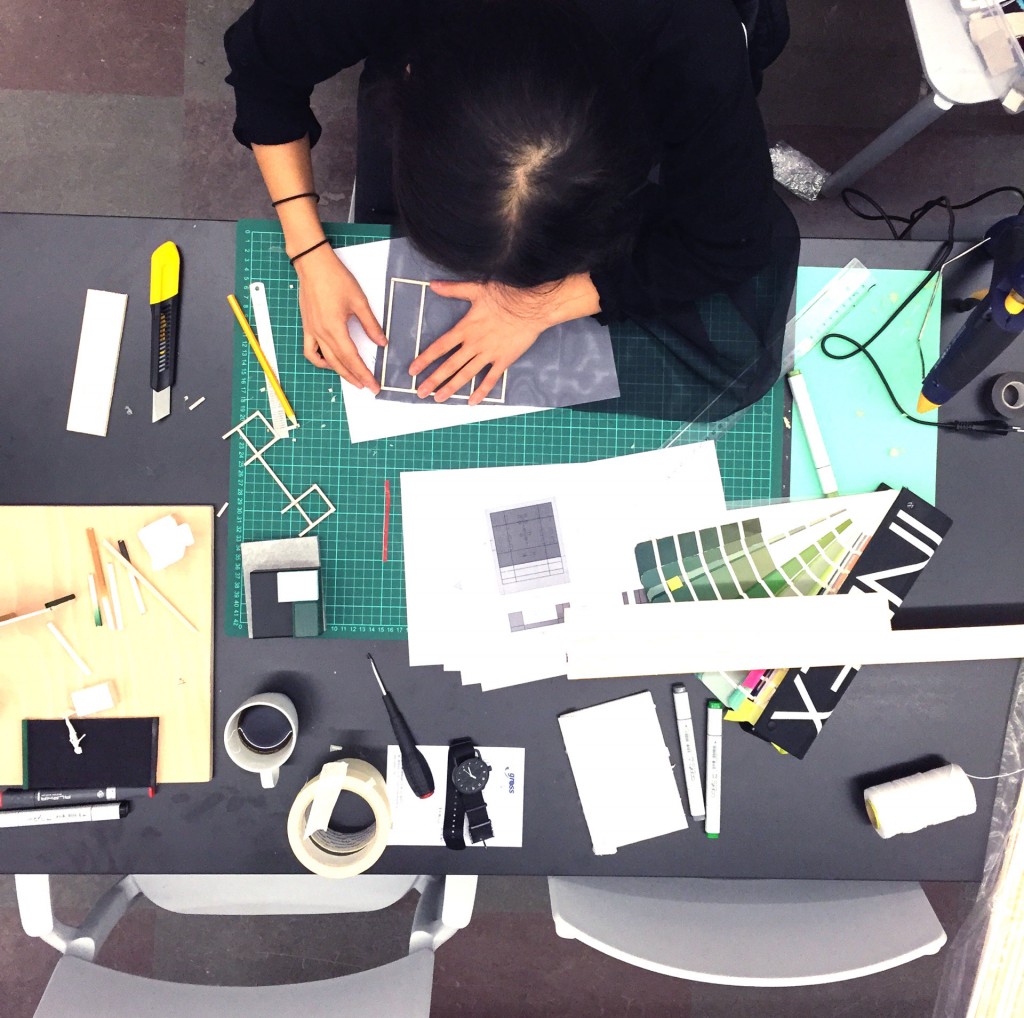 Process / Qualify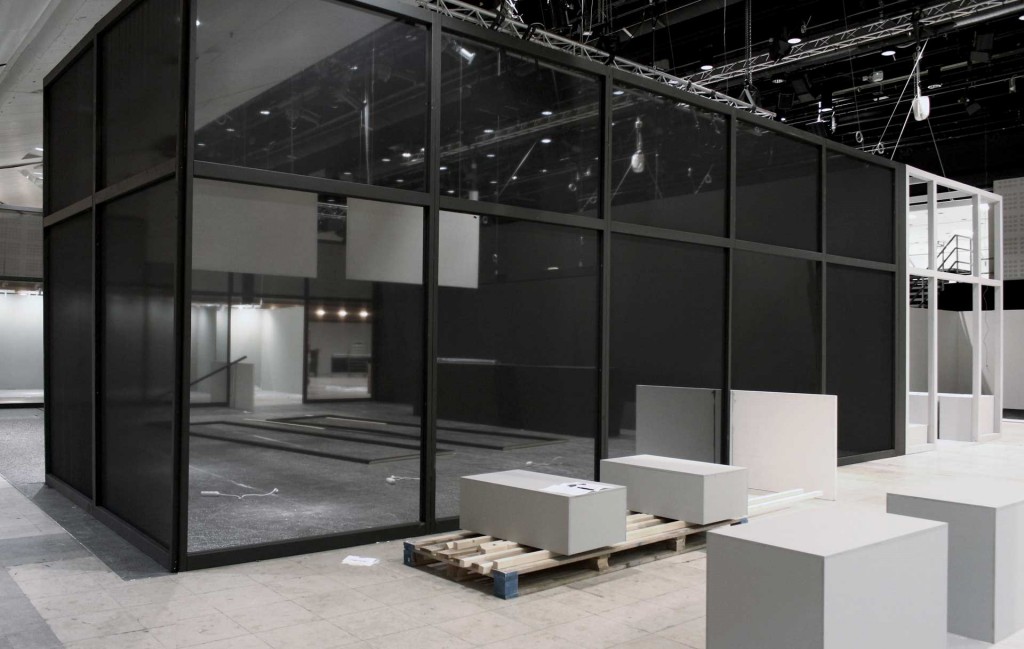 Greenhouse
Qualifying the success of Stockholm Furniture & Light Fair's 2016 Greenhouse is ambiguous. As it's not like anything else that's been before it.
Yes, the participants have a place to show their work that doesn't take away from the work itself. Yes, there is a sense that this is more of a unified concept from the perspective of the participating designers — they're a part of a collective. And, yes, the cafe is present as is the capture UNG Svensk Form show.
But the statistical element? Does the Millennial respond to numbers, fractions and percentages if they cannot flick through them at their own pace? Will the established design glitterati feel that they can contribute within this new meeting place? And is there safety in numbers — does the participant prefer being overwhelmed by a comedic installation full of garish colour and wacky design typography?
The views of Form Us With Love, in this particular case, don't matter. The installation is never predictable as an environment and critique is ever present in any design fair. But, this time, if that critique is constructive and geared towards progressing the ideas and, potentially, the careers of these young designers then that's enough. Because Greenhouse should be that place.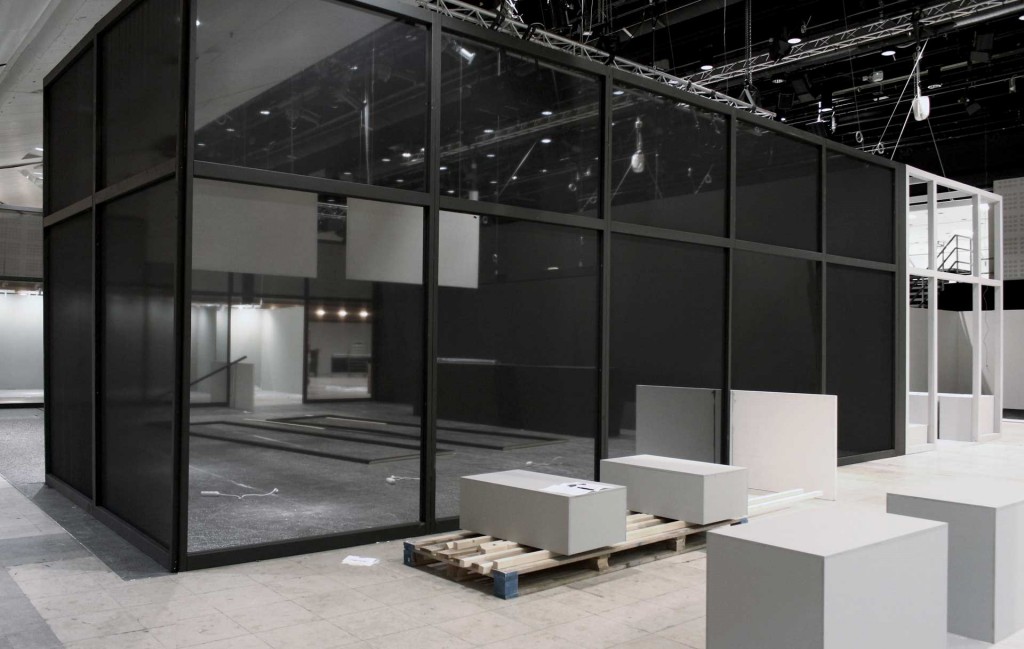 Thinking
Thinking / Publications
Greenhouse
Greenhouse is an iconic part of the Stockholm Furniture & Light Fair where young designers show work that have not yet been produced, to connect with partners, experts and producers. Each fall, designers and institutions from across the globe apply with prototypes and ideas to participate in the exhibition.
In jury this year, John Löfgren co-founder of Form Us With Love was among; Gabriella Gustafsson, TAF Arkitekter, Jens Fager, designer and Monica von Schmalensee, White Arkitekter—invited to evaluate the work of hundreds of individual and institutional projects fighting for the spots at Greenhouse 2017.
Löfgren recalls 'Im extremely grateful to be part of the Greenhouse jury as both a designer and curator, having the chance to push the position as the most progressive part of the fair. This year, I was keen to look out for critical design elements and projects with a distinct environmental focus.'
Case Studies / All projects
Studio
Studio / About
FORM US WITH LOVE
SANKT ERIKSGATAN 106
113 31 STOCKHOLM
SWEDEN

INFO@FORMUSWITHLOVE.SE
PRESS@FORMUSWITHLOVE.SE
JOBS@FORMUSWITHLOVE.SE
+46 8 218 002
About
Form Us With Love, is the international design studio founded in 2005. Since its conception, the studio has burned with a passion for design and its democratic potential. Its belief is that we all have a right to meaningful design.
At the studio's core lies a process that blends traditional creative practices with a lean, strategic application. The central intention is to evolve with the needs of each project, its place in the market and the ever-changing needs of real people.
Today, the work of Form Us With Love falls into three areas: Consultancy—an engagement in products, ranges, collaborations and spaces for clients around the world, Ventures—disciplined and holistic approaches to launch and build brands, Civic—based on knowledge transfers and sharing of experiences, actively contributing to the broader spectra of design.
FORM US WITH LOVE
SANKT ERIKSGATAN 106
113 31 STOCKHOLM
SWEDEN

INFO@FORMUSWITHLOVE.SE
PRESS@FORMUSWITHLOVE.SE
JOBS@FORMUSWITHLOVE.SE
+46 8 218 002
Studio / Join us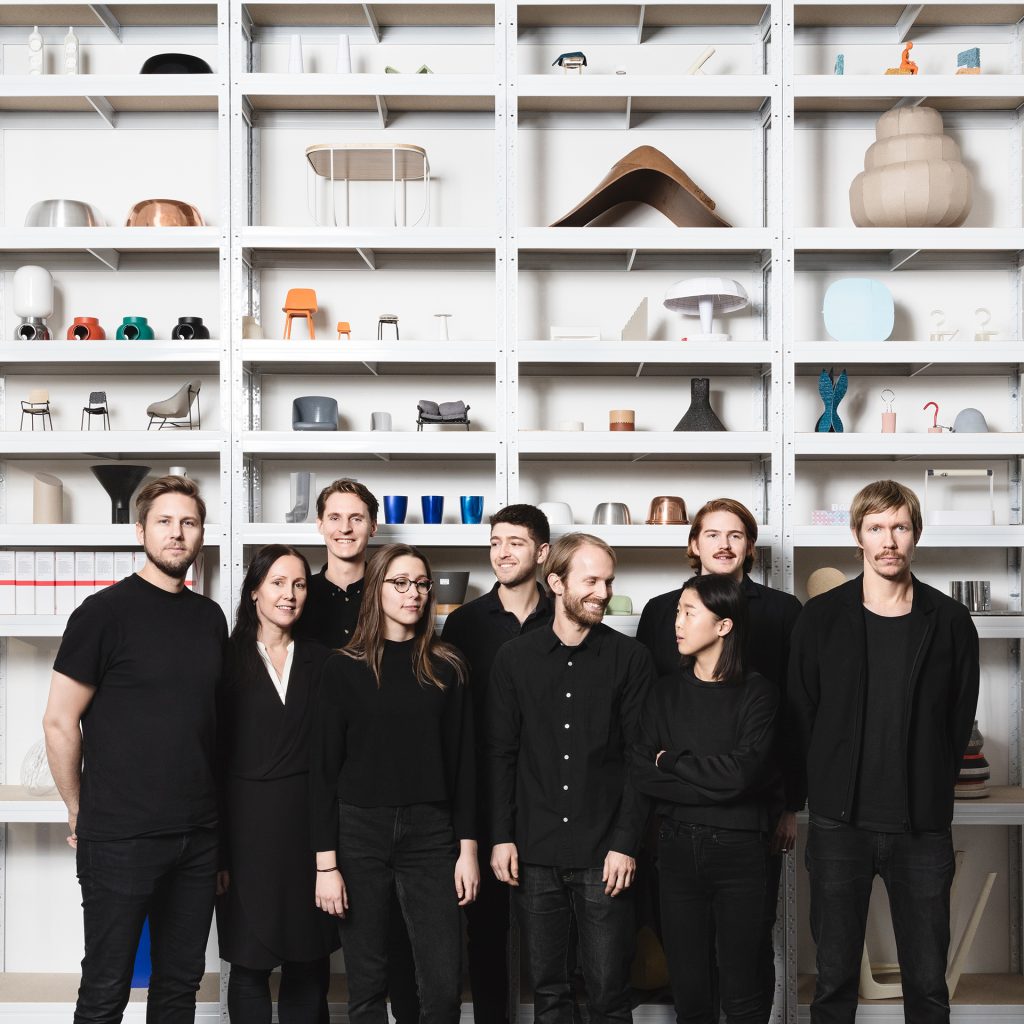 Form Us With Love is looking towards the future, giving our very best to design real change with our global clients, ventures, and civic projects. What's behind Form Us With Love is an international and driven team of designers collaborating towards this vision.
June 16th we hold our annual Summer Workshop for applicants interested in joining our one year Trainee Program and becoming a part of the team. We have three trainee positions open; Designer, Industrial Designer, and Content Manager.
Join us for the Summer Workshop on the 16th of June. The application deadline is May 20th. For more details, Download the attached PDF's.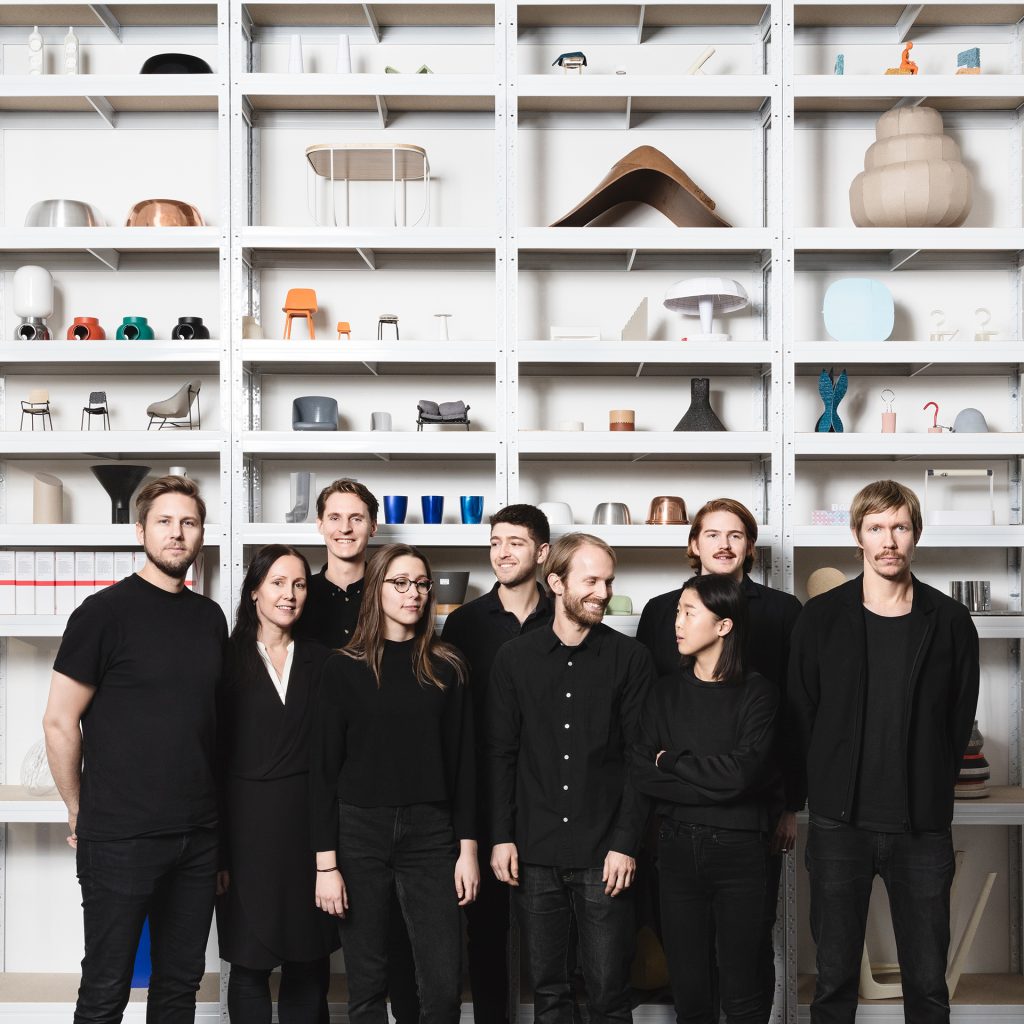 Studio / People