Case studies
Case Studies / Hood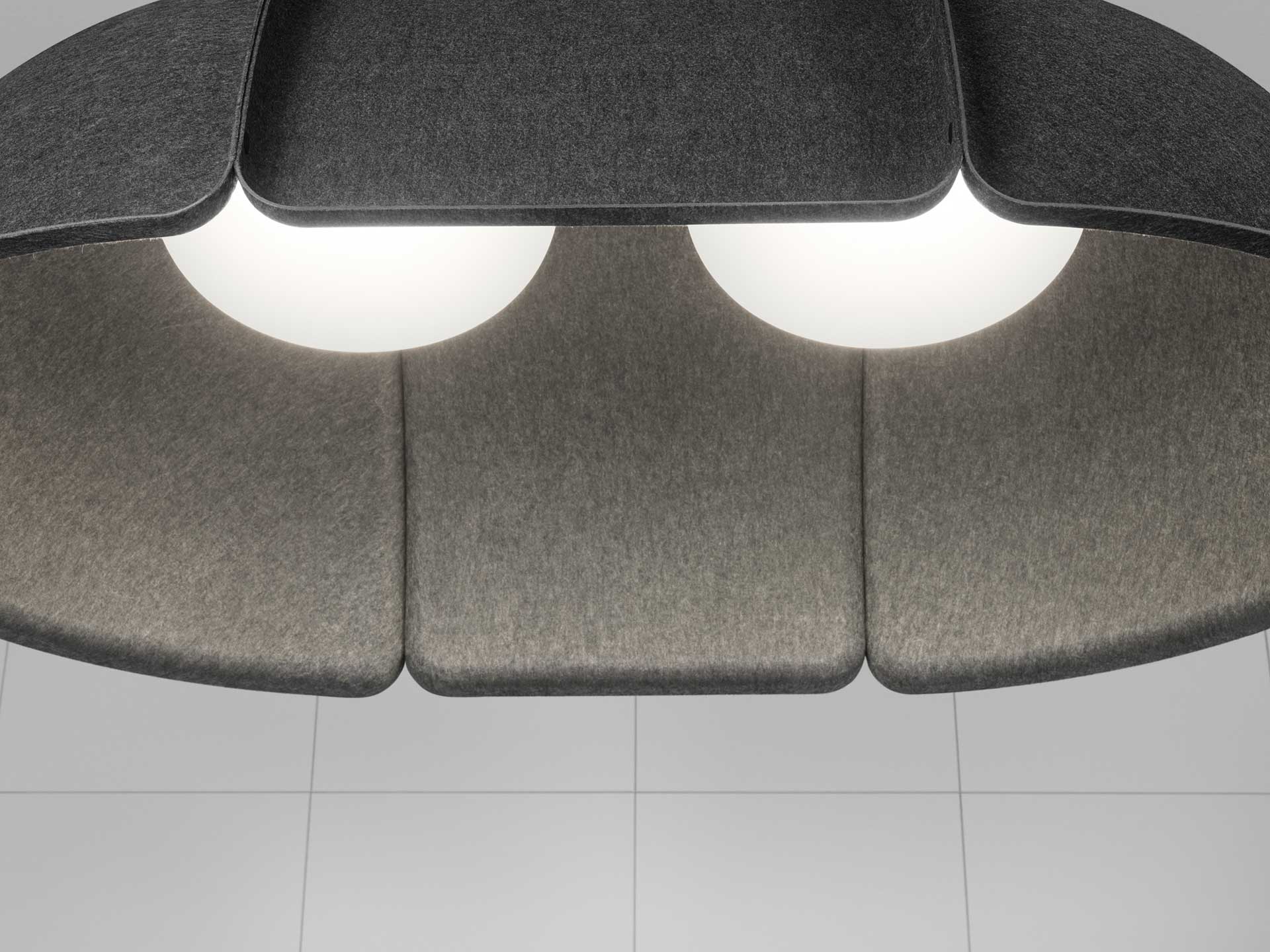 Hood is a sheltering lamp that creates both room and light. Designed by Form Us With Love as a voluminous illumination shield as well as a modular LED pendant light, the pendant is addressing a modern atmosphere issue.
Much like the recent Plug lamp, Hood is built on necessity. Once again bringing a dual function light, Hood meets the basic desire of shutting things out and concentrating light on secluded areas like work-, conference- or dining tables. At the same time, the three-piece modular function lets you build the Hood to whatever size you need. Starting with basic corner units, one can add the compressed industrial felt sheets to scale the pendant for an extensive illuminating form.
"The Hood lamp is more than a lamp. It's a piece of furniture – the size and material has an interesting effect on the atmosphere, making the piece feel so much more than just a pendant lamp", says Form Us With Love.
The work on the Hood lamp began three years ago at the Form Us With Love studio. The challenge was to confront the awkwardness of today's overly undressed communal areas. The solution was found when trying to absorb the focus around the conference table in the design studio. "Open areas become the ultimate flexibility, but emotionally it is not always preferred. In Scandinavia, most offices are too bare and you only have your laptop screen as your protective shield. Hood is built around the emotional value of a shelter, where the intimate room is protected, letting you keep the landscape view", says Form Us With Love.
"The desire to enable people to improve their quality time by creating a room in a larger room, is much more than merely illuminating things. Comfort should be for everyone. When you sit under the hood you relax and start to think differently, protected by the form and provided with the warm light you feel at ease", Form Us With Love concludes.
Case Studies / All projects
Studio
Studio / About
FORM US WITH LOVE
SANKT ERIKSGATAN 106
113 31 STOCKHOLM
SWEDEN

INFO@FORMUSWITHLOVE.SE
PRESS@FORMUSWITHLOVE.SE
JOBS@FORMUSWITHLOVE.SE
+46 8 218 002
About
Form Us With Love, is the international design studio founded in 2005. Since its conception, the studio has burned with a passion for design and its democratic potential. Its belief is that we all have a right to meaningful design.
At the studio's core lies a process that blends traditional creative practices with a lean, strategic application. The central intention is to evolve with the needs of each project, its place in the market and the ever-changing needs of real people.
Today, the work of Form Us With Love falls into three areas: Consultancy—an engagement in products, ranges, collaborations and spaces for clients around the world, Ventures—disciplined and holistic approaches to launch and build brands, Civic—based on knowledge transfers and sharing of experiences, actively contributing to the broader spectra of design.
FORM US WITH LOVE
SANKT ERIKSGATAN 106
113 31 STOCKHOLM
SWEDEN

INFO@FORMUSWITHLOVE.SE
PRESS@FORMUSWITHLOVE.SE
JOBS@FORMUSWITHLOVE.SE
+46 8 218 002
Studio / Join us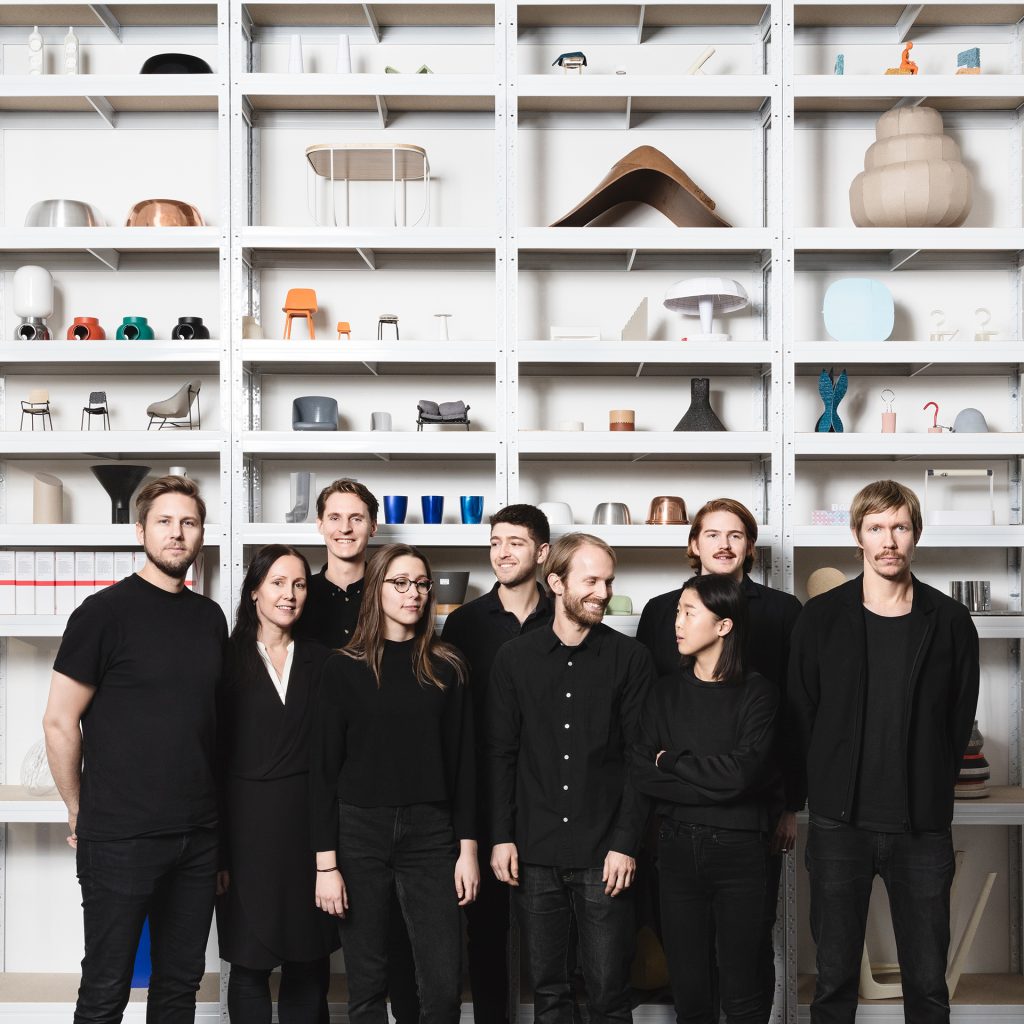 Form Us With Love is looking towards the future, giving our very best to design real change with our global clients, ventures, and civic projects. What's behind Form Us With Love is an international and driven team of designers collaborating towards this vision.
June 16th we hold our annual Summer Workshop for applicants interested in joining our one year Trainee Program and becoming a part of the team. We have three trainee positions open; Designer, Industrial Designer, and Content Manager.
Join us for the Summer Workshop on the 16th of June. The application deadline is May 20th. For more details, Download the attached PDF's.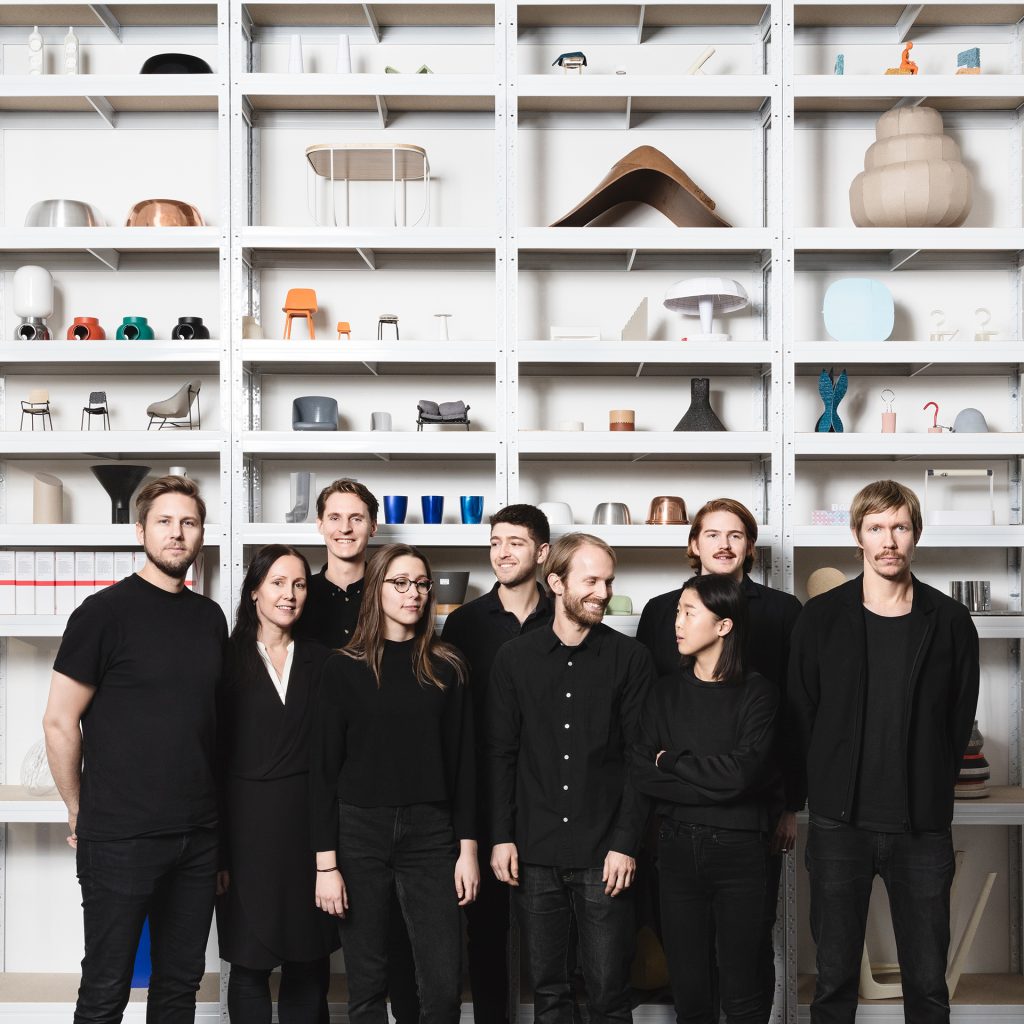 Studio / People