Case studies
Case Studies / IKEA – Kungsbacka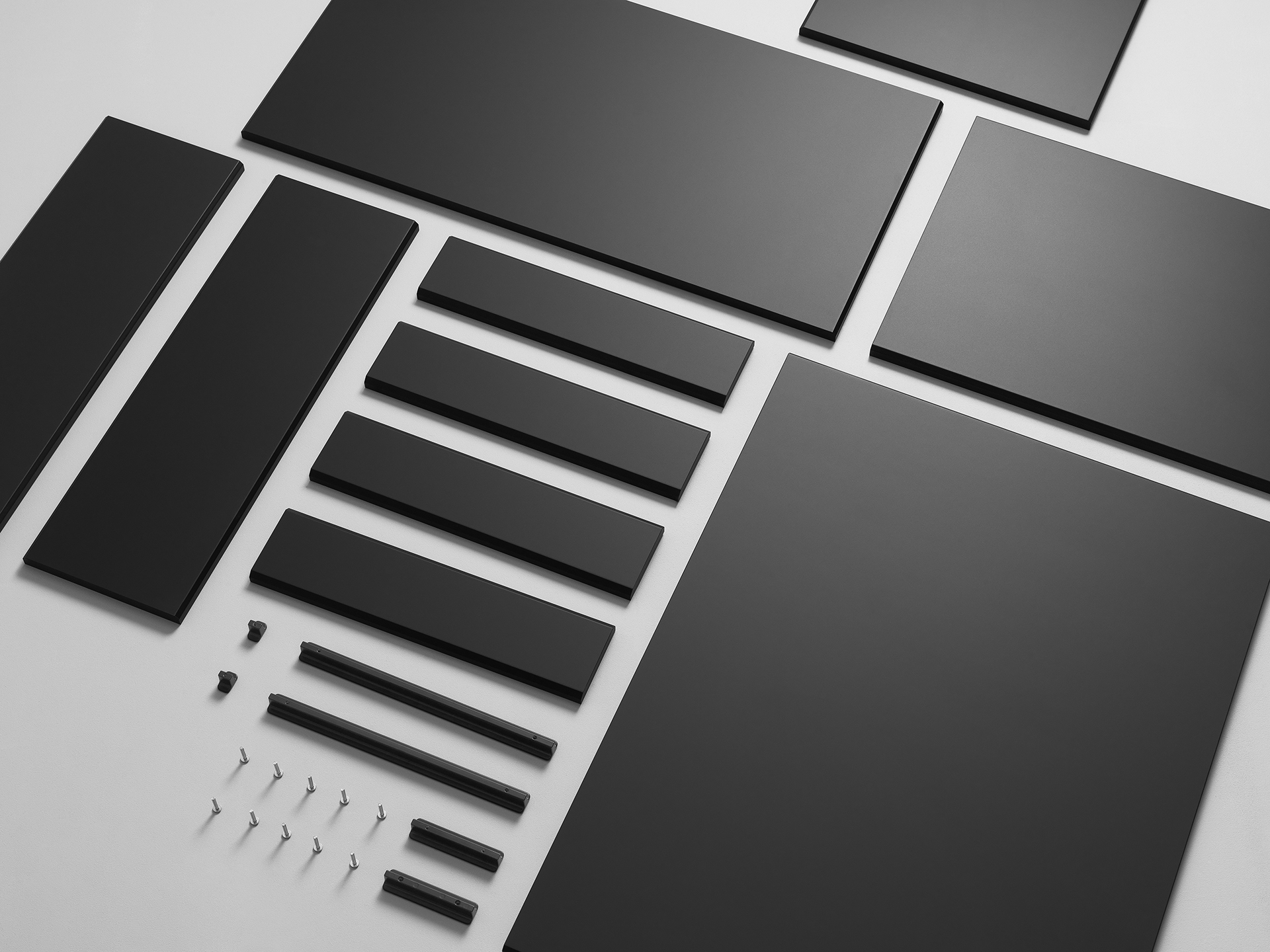 IKEA – Kungsbacka
With an ambition to show the world how a circular economy can manifest itself at scale, Form Us With Love has in collaboration with IKEA created KUNGSBACKA, the first kitchen fronts line, entirely made from recycled plastic bottles and reclaimed industrial wood.
With twenty five plastic bottles used for every 40x80cm unit, KUNGSBACKA proves a viable alternative as well as a statement to the world. 'A plastic bottle is not waste, it is a resource. And most importantly, this kitchen proves that these materials can be used for household goods in large scale production,' says Jonas Pettersson, CEO at Form Us With Love.
Besides pioneering kitchen fronts by collaborating on a line completely made out of what others discard, Form Us With Love developed a distinctly angled silhouette in matte, anthracite grey. 'The function of the chamfer is emotive. It's an ingeniously generous shape making use of an industrial process sparingly to add something extra, breaking the rigid formality and flatness of kitchen fronts. We wanted it to feel like a black t-shirt, tuned to fit right, practical and still precious,' says John Löfgren, Creative Director at Form Us With Love.
Together with the HACKÅS kitchen handles, the KUNGSBACKA line stands out as both clean cut and modular, ready to fit any kitchen plan for decades to come. This timeless aesthetic, adds another dimension to the economy, designing a line which is resilient to fashion—a kitchen that people want to keep.
Working with IKEA and an Italian supplier, Form Us With Love carefully explored the possibilities of the new kitchen material without losing track of the production cost. When using recycled and reclaimed materials, more research and development goes into the project, and perhaps rightly so, as hours spent directly mirrors the commitment to our sustained future. 
With longer development however, affordability becomes the challenge—testing and qualifying the kitchen to maintain a low price, and yet withstand usage for 25 years and more. 'Today, applying waste materials in production is unfortunately still costly and the KUNGSBACKA kitchen fronts could have easily ended up too expensive. Overcoming the price was a milestone in the development. Sustainability should be for everyone, not only for those who can afford it,' says Anna Granath, product developer at IKEA of Sweden.
Avoid using virgin plastics in large volume productions, is the way ahead according to the design studio. Each year approximately 100 billion PET-bottles are used by consumers. Only a fraction of that resources is being used. 'Together, we have to challenge the excuses for not using waste as a resource by showing how to best put these material back into production, making affordable democratic products that will last,' Jonas Pettersson concludes. It's about designing real change.
Case Studies / All projects
Studio
Studio / About
FORM US WITH LOVE
SANKT ERIKSGATAN 106
113 31 STOCKHOLM
SWEDEN

INFO@FORMUSWITHLOVE.SE
PRESS@FORMUSWITHLOVE.SE
JOBS@FORMUSWITHLOVE.SE
+46 8 218 002
About
Form Us With Love, is the international design studio founded in 2005. Since its conception, the studio has burned with a passion for design and its democratic potential. Its belief is that we all have a right to meaningful design.
At the studio's core lies a process that blends traditional creative practices with a lean, strategic application. The central intention is to evolve with the needs of each project, its place in the market and the ever-changing needs of real people.
Today, the work of Form Us With Love falls into three areas: Consultancy—an engagement in products, ranges, collaborations and spaces for clients around the world, Ventures—disciplined and holistic approaches to launch and build brands, Civic—based on knowledge transfers and sharing of experiences, actively contributing to the broader spectra of design.
FORM US WITH LOVE
SANKT ERIKSGATAN 106
113 31 STOCKHOLM
SWEDEN

INFO@FORMUSWITHLOVE.SE
PRESS@FORMUSWITHLOVE.SE
JOBS@FORMUSWITHLOVE.SE
+46 8 218 002
Studio / Join us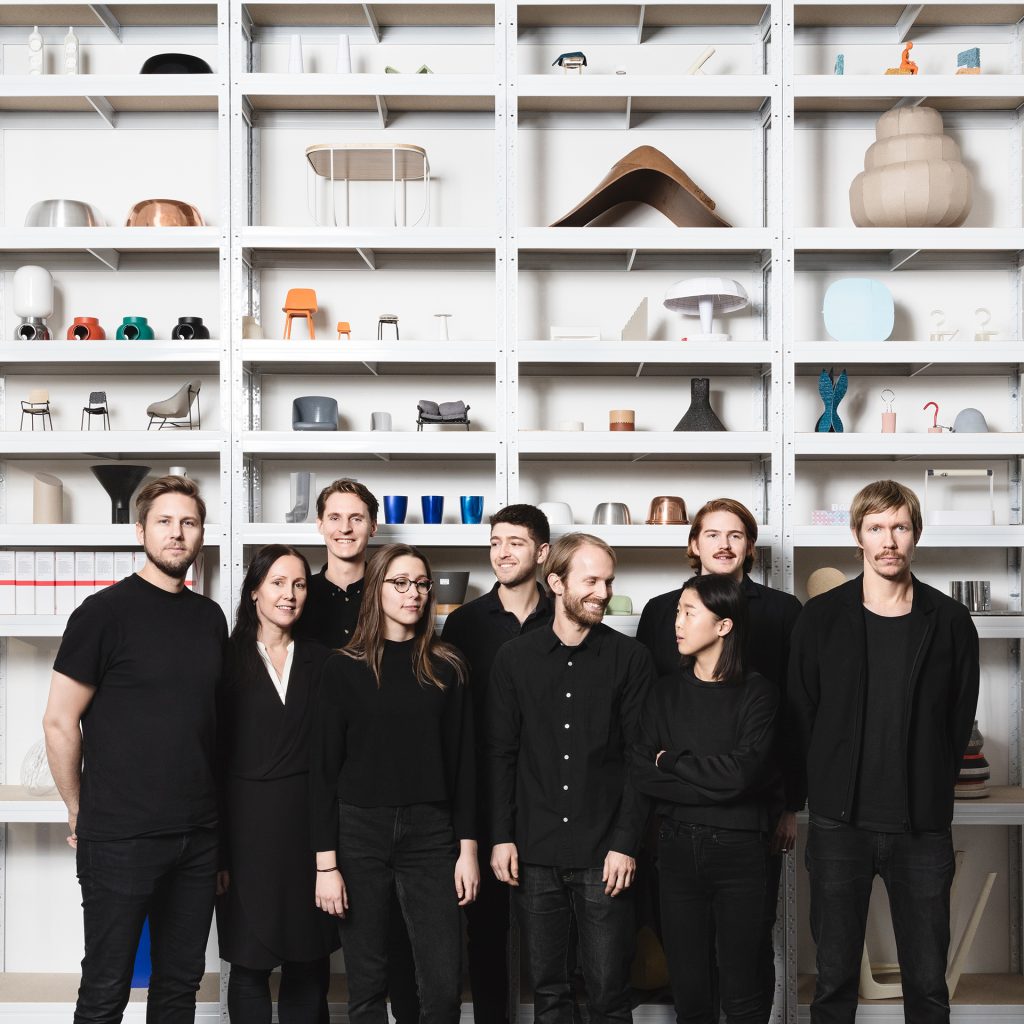 We're blessed with a vibrant office culture, with co-workers from around the globe. Hands on individuals who share our common goal of not only producing relevant, beautiful design but helping our collaborators to work, produce, function and think more effectively.
Periodically we open the studio to a batch of selected international applicants for an intensive period of workshops with the aim of finding one or two who'll remain with us as interns for two times five months.
They'll be immersed wholeheartedly into Form Us With Love, as part of our design team. It's not uncommon that this internship develops into something more permanent, with our current team boasting many ex-interns as full-time colleagues.
We are growing, with a steady recruitment every year, the studio is now looking to further expand the team. With new projects, from both existing and new International clients—it's time for the studio's annual Summer Workshop.
Join the studio during a couple of days for insights into process, creative methods and client experiences, an exchange that could lead to landing a design role at the studio. Applicants must hold a BFA in Industrial Design, have a good spoken and written English and be entitled to work in Sweden. Last day to apply is October 25. For more details, Download the attached PDF.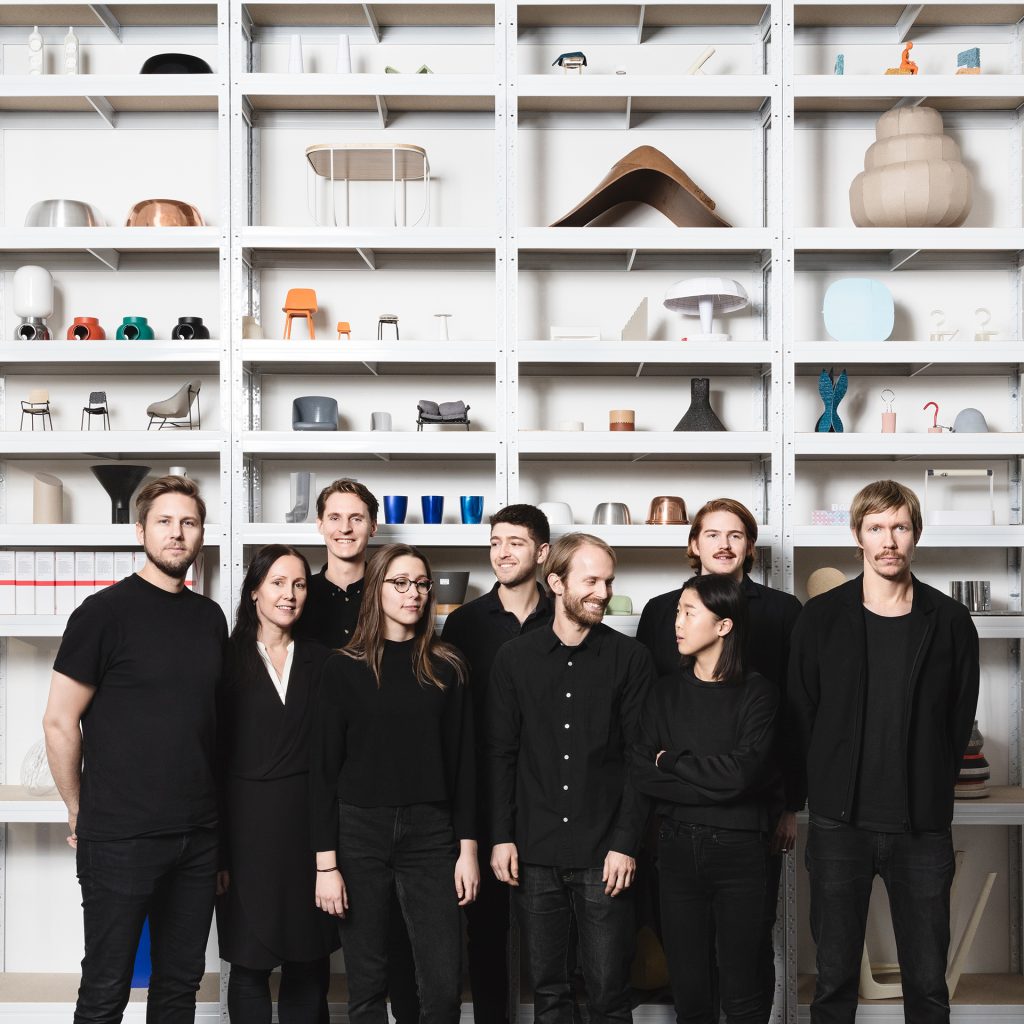 Studio / People