Case studies
Case Studies / IKEA museum
IKEA museum
Seventy odd years ago, IKEA was established to cater for people's need in the deep forests of the Swedish south. Now one of the worlds largest furniture retailers, IKEA invites the public to experience what it takes to cater for humanity, including driving forces and lesson learned, inside the very first of its kind—the IKEA museum.
With more than five years experience, in close collaboration with IKEA, designing products including the JANINGE chair, design studio Form Us With Love was invited to design three parts of the museum; the Introductory Hall, the Democratic Design Gallery and the Interactive Ball Room.
THE INTRODUCTORY HALL
Perhaps mostly recognised for his love of essentials, the founder of IKEA, Ingvar Kamprad, wisely decided to focus his business on affordable needs for everyone's home. Today, IKEA remains largely unchanged. With an ambition to set the scene as a somewhat intuitive beginning, Form Us With Love and the project team set out to build the Introductory Hall as a manifestation of IKEA's values—a flat pack journey installed on two sheltering walls. Effectively, a line up of artistically displayed items from the complete IKEA range, leading the visitor into the main exhibition.
'We felt that the first room of the museum should project what IKEA is all about, without feeling daunting. It should be powerful and inspirational, a mix of well known essential objects and elements of surprise. The aim is an intuitively strong and tactile experience,' says John Löfgren, Co-founder and creative director at Form Us With Love.
THE DEMOCRATIC DESIGN GALLERY
Three floors up, in the Democratic Design gallery you are invited behind the scene, getting a fair sneak peek into what's ahead. From first brief to final product, the public is given a chance to explore the formula behind IKEA—in the present, but more importantly in the sustained future. This installation by Form Us With Love, is all about opening up and unveiling previously untold stories about design, product development and quality control, all in place to meet the needs for the next generation.
'As designers collaborating with IKEA, we felt that this was a great opportunity to invite the public into our world. A 'work in progress' atmosphere, where you can touch and feel the various materials that IKEA products are, and will be made from in the future. We wanted to make the gallery a platform to understand the "why" behind the design decisions made,' says Jonas Pettersson, co-founder and CEO of Form Us With Love.
THE INTERACTIVE BALL ROOM
On the top floor of the museum an interactive sculpture is to be found. A large scale pipe construction, designed by Form Us With Love, vertically descends through the atrium, all the way to the ground floor. Inspired by marble runs, the installation allows young (and grown up) visitors to drop and follow the journey of a classic IKEA ball from the mandatory kids play room featured at all IKEA stores.
'We believe IKEA's attention to the youngest generation is worth embodying in the museum, that is why we proposed a playful installation running through the building, mirroring what we as designers experience as true and progressive IKEA DNA,' John Löfgren concludes.
Case Studies / All projects
Studio
Studio / About
FORM US WITH LOVE
SANKT ERIKSGATAN 106
113 31 STOCKHOLM
SWEDEN

INFO@FORMUSWITHLOVE.SE
PRESS@FORMUSWITHLOVE.SE
JOBS@FORMUSWITHLOVE.SE
+46 8 218 002
About
Form Us With Love, is the international design studio founded in 2005. Since its conception, the studio has burned with a passion for design and its democratic potential. Its belief is that we all have a right to meaningful design.
At the studio's core lies a process that blends traditional creative practices with a lean, strategic application. The central intention is to evolve with the needs of each project, its place in the market and the ever-changing needs of real people.
Today, the work of Form Us With Love falls into three areas: Consultancy—an engagement in products, ranges, collaborations and spaces for clients around the world, Ventures—disciplined and holistic approaches to launch and build brands, Civic—based on knowledge transfers and sharing of experiences, actively contributing to the broader spectra of design.
FORM US WITH LOVE
SANKT ERIKSGATAN 106
113 31 STOCKHOLM
SWEDEN

INFO@FORMUSWITHLOVE.SE
PRESS@FORMUSWITHLOVE.SE
JOBS@FORMUSWITHLOVE.SE
+46 8 218 002
Studio / Join us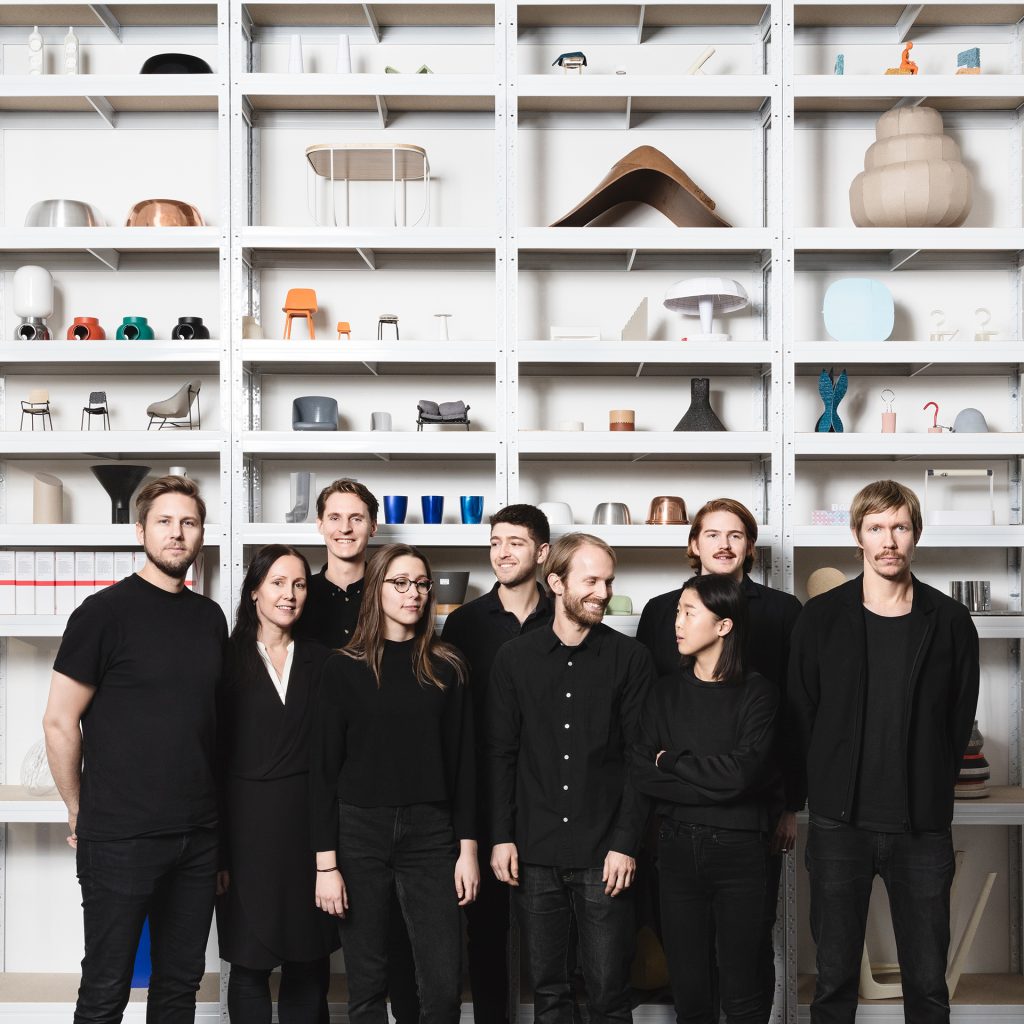 We're blessed with a vibrant office culture, with co-workers from around the globe. Hands on individuals who share our common goal of not only producing relevant, beautiful design but helping our collaborators to work, produce, function and think more effectively.
Periodically we open the studio to a batch of selected international applicants for an intensive period of workshops with the aim of finding one or two who'll remain with us as interns for two times five months.
They'll be immersed wholeheartedly into Form Us With Love, as part of our design team. It's not uncommon that this internship develops into something more permanent, with our current team boasting many ex-interns as full-time colleagues.
We are growing, with a steady recruitment every year, the studio is now looking to further expand the team. With new projects, from both existing and new International clients—it's time for the studio's annual Summer Workshop.
Join the studio during a couple of days for insights into process, creative methods and client experiences, an exchange that could lead to landing a design role at the studio. Applicants must hold a BFA in Industrial Design, have a good spoken and written English and be entitled to work in Sweden. Last day to apply is October 25. For more details, Download the attached PDF.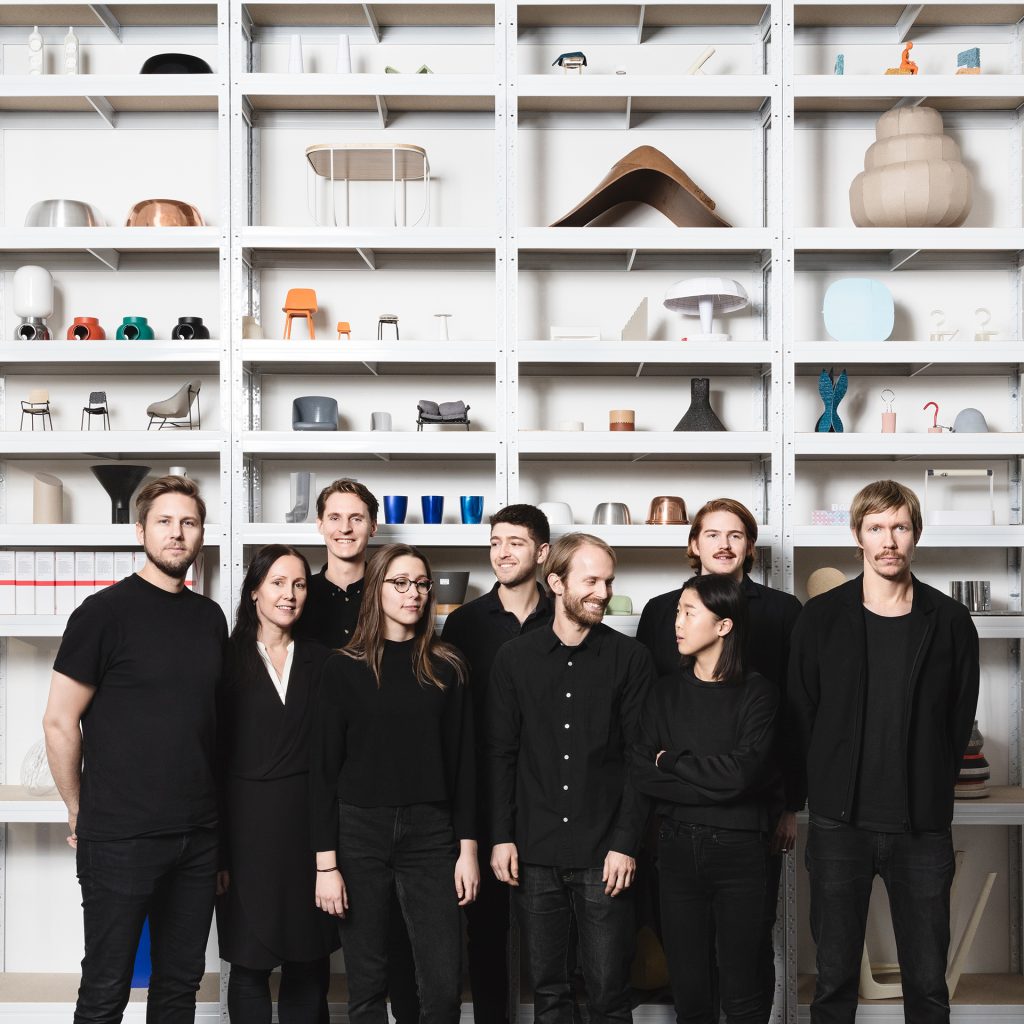 Studio / People