Case studies
Case Studies / Baux
SITUATION
Form Us With Love co-founded BAUX in 2014, seizing on an opportunity to reinvent the aesthetics of a function-heavy Swedish-made building material, Träulit. While investigating the production of Träulit, a wood wool, as a proprietary material, the studio found its potential for usage compelling—even after decades years in the market. First invented in the 1940s, Träulit is a simple mix of shredded wood and concrete with exceptional thermal and acoustic insulation qualities. Its visual appeal however lacked a little lustre.
ACTION
The result is BAUX tiles; wood wool completely repurposed for contract and public use. New forms, sizes and colour ways manufactured and marketed by a completely new entity to meet the demands of contemporary interior use. Often, the acoustic cladding of a build can feel like a chore for a specifier; choice is limited, texture and colour too.
OUTCOME
By modularising and shrinking proportions of the tile, it actively increases scope for being creative within a space. A chance for an architect to extend their creative stamp further than they might normally. A factor pushed even more with the recent release of 3d-pixel, which brings extra depth to the equation. Since its launch, BAUX has captured the imaginations of designers, architects and specifiers becoming one of the most talked about acoustic insulation brands in the design and architecture community. Its client base includes the likes of Stella McCartney, EF Education and Google.
Its success has seen BAUX exporting to over 30 countries world wide and the company has now tripled it's revenue only ending its second year in business.
Process
Process / Explore
IKEA – Kitchen
Our collaboration on the JANINGE collection had a profound impact on our understanding and admiration of the IKEA universe. We were therefore thrilled the day kitchen range manager, Gerry Dufresne, asked us to do an in-depth study of the kitchen. Together with product developer, Anna Granath, we began to unfold the complex world of the heart of the home.
Read more
Österbymo
When we first moved offices in 2011, we were searching for new places to have lunch. One we tried was Bonniers gallery, just down the road (bit of a trek though). While we were there we looked up and looked at the ceiling (a good design tip to look up and down every now and then). The ceiling was like the one we had at school when we were young. But here though, it looked really good somehow. Still not sure why actually, might have been that were were fuelled positive energy after moving into our new space? So we looked up who made this ceiling when we finished our lunch as it was in Sweden in a place called Österby.
Read more
Process / Futurise
B.I.O
Back while we were in college, John and I had this naive ambition to challenge IKEA with the world's flattest packet. It was actually a really well thought through project with the name Bendable Interior Objects, which later morphed into the beginnings of Form Us With Love.
The package was about as big as a delivery pallet, and inside would be the items the customer wanted. However, each of these exam projects required text-heavy documentation that we soon tired of making. We couldn't really see the point of this kind of supporting texts. We just wanted to save the world from bad products. We'd never related design to monetary gain; with a very Swedish idealism that design is a right we all have. That design is for everyone. So to begin with this notion to align a collection with an IKEA-esque parallel felt natural. The irony was of course that IKEA products nearly always need a written manual!
In 2007 though we revisited some of these Bendable Interior Objects (BIO); office products made from a single piece of thin steel, punched into self-explanatory folds. We bought a coat hanger, coat hook, stool, waste paper bin, desk tidy and a clock into being. With no need for any manuals, and delivered completely flat.
Process / Concept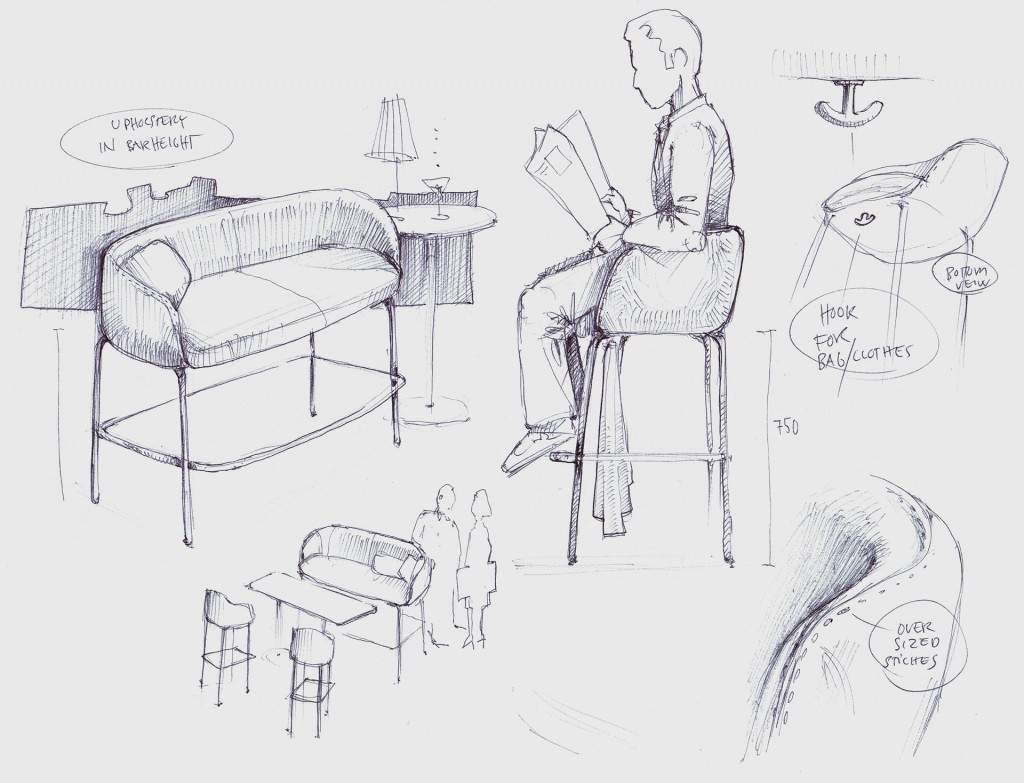 Nest Collection
We went from big to small and big again. We held onto this idea of a high sofa and armchair collection. We sketched endlessly and forced through iterations, to move fast into CAD models and physical mock-ups. The idea was the design and shape be capable of creating an impact yet be comfortable and inviting. A rounded seat typically brings character. Using a straight line in this case changes everything for the worse; too hard as a silhouette.
Read more
Process / Prototype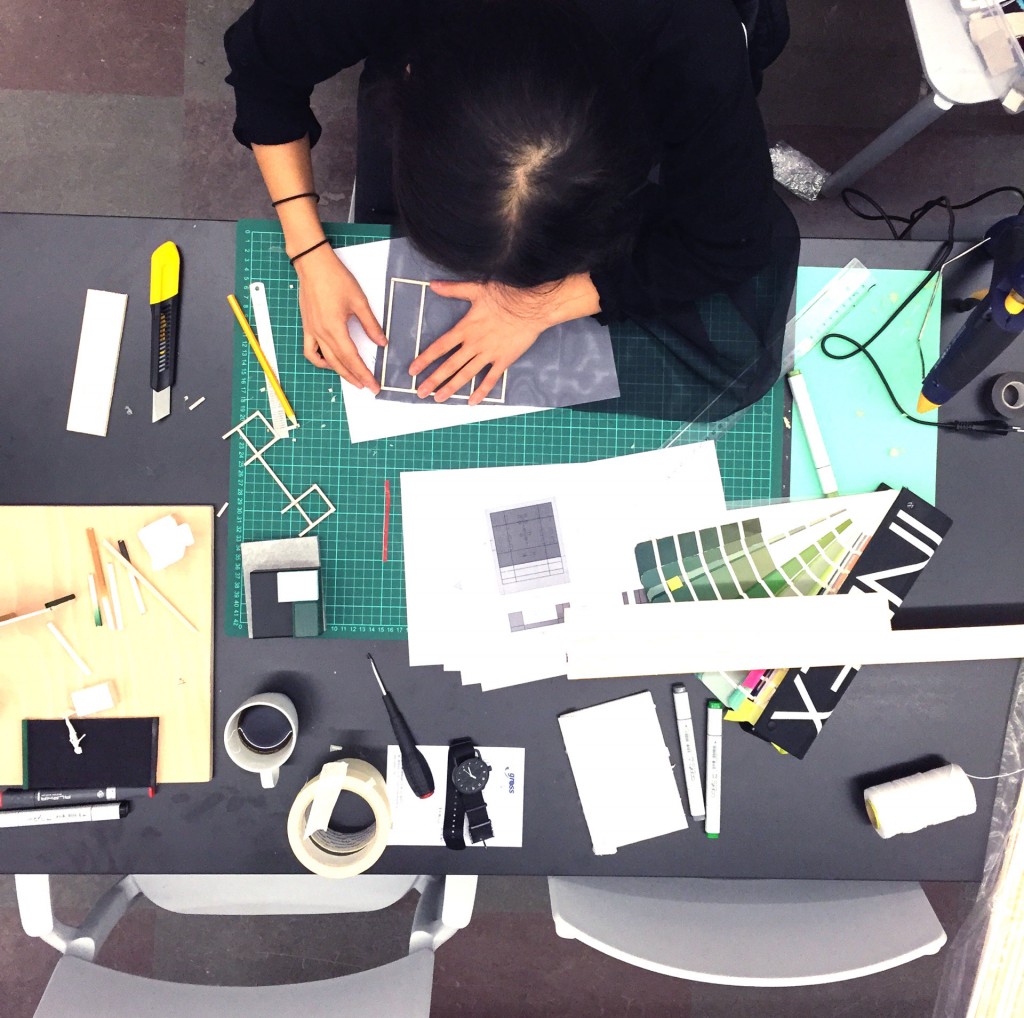 Greenhouse
Building a box should be easy. Four sides, a top perhaps. Corners. However, as a studio, we do tend to sweat the small stuff. As a result, it took many CAD drawings to find the quality we were looking for when designing Greenhouse 2016 and its simple box-like stands for the exhibitors.
Read more
Process / Qualify
IKEA – Odger
After a domestic chair for public use and a tech dining chair we dived headfirst into the realm of wood-polypropylene, initially started by product developer Åsa Hederberg back in 2014. Odger is an exciting, two-part chair—now at its very final but most important, qualifying stage.
Qualifying Odger, is the time when our hard work in collaboration with quality developers, Karin Engquist and Nikolay Pishiev, finally come to life and where no details are too small to revisit. But equally qualifying is the part of the process when we begin to enquire into the multifaceted production, in it's actual materials with the correct surfaces and treatments. Under the qualify lens, the surface of Odger has proved both beautiful and challenging, meaning that we have to get the surface of the woodplastic as resistant as possible without jeopardising the unique appearance and tactility.
A key element of qualifying the Odger chair is also testing the intuitiveness in which legs and shell are mounted, using handles instead of screws. In order to get this assembly as close as possible to the consumer mind—new, yet well grounded—many handle prototypes have been made to reach that perfected self-explanatory goal. With rigorous quality control, seat and legs can now effortlessly be assembled with a new mechanism, a innovative Odger key/handle.
Thinking
Thinking / Excursion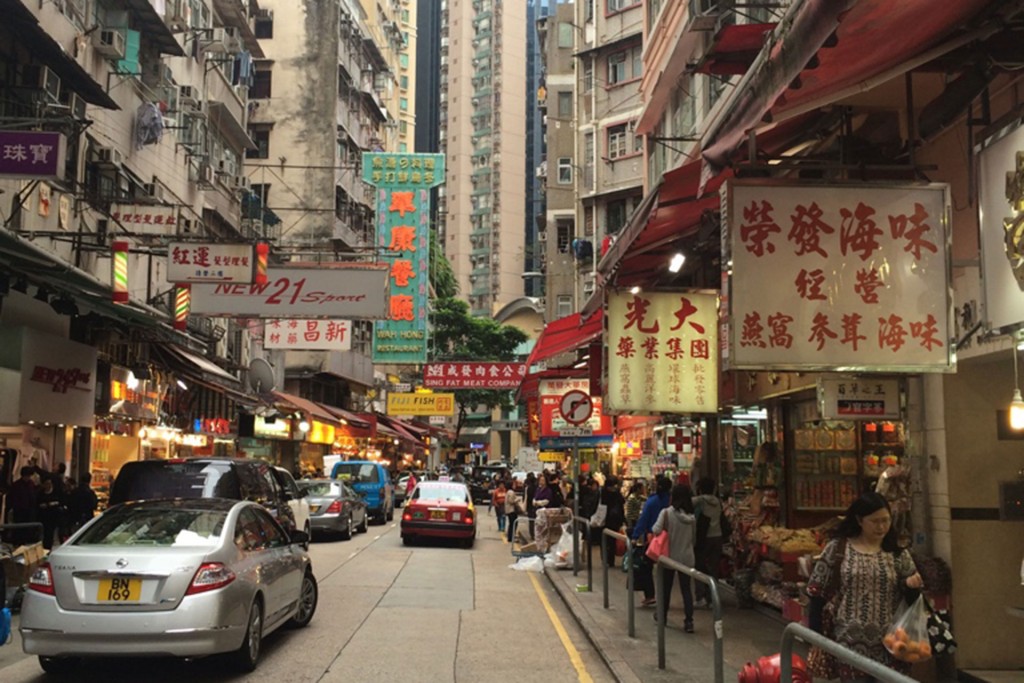 Hong Kong
We asked Ben about his experience in Hong Kong and he replied, "It is what it is! In Hong Kong there is a culture of starting production and going from there. "In Europe you talk about projects that might not happen. In Hong Kong people are doing projects and hardly ever talking about them." So, it is easier to make things here? "Yeah, everything's just there close by. It is much easier to have a conversation with the right people and start production; talk to different manufacturers, ask around town.
Read more
Tranås
We were in Mitab's factory in Tranås and were impressed by the welding robots. Marcus, who was in charge of the factory told us that they didn't really do so much with them at that point in time. They'd been used in the past to weld shopping baskets, but there wasn't so much demand of that anymore. Poor robots eh. No jobs anywhere. Humans coming in and taking their jobs…
Read more
Thinking / Problems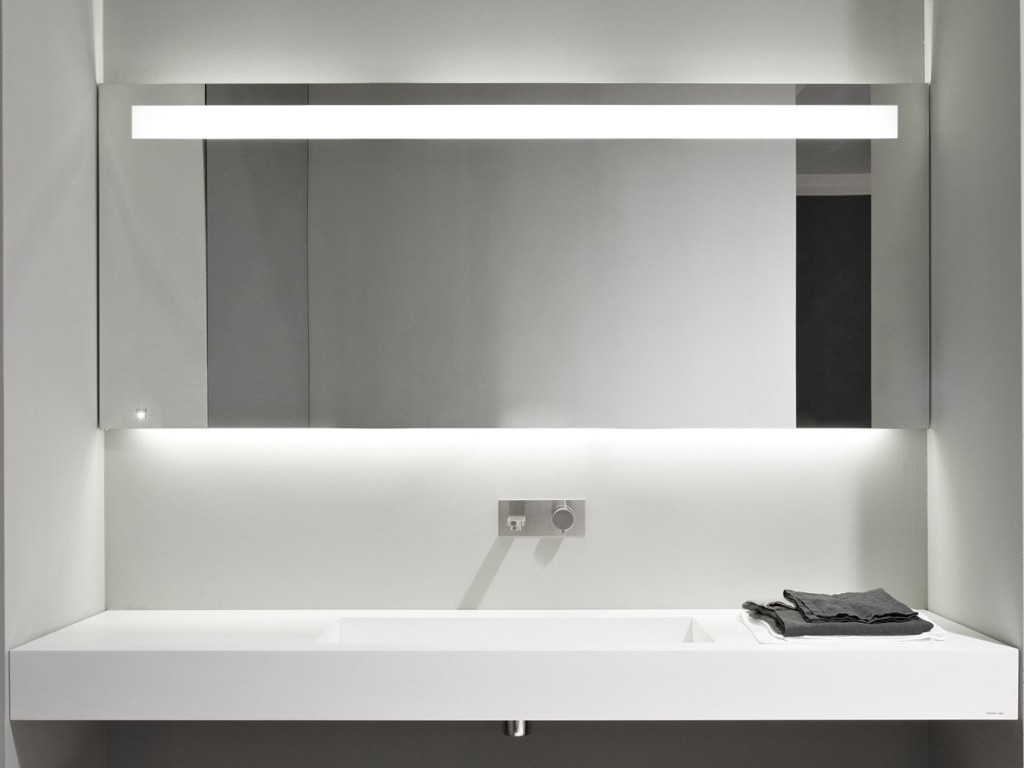 Water Faucet
You try to locate the sensors, looking for those dark coloured lenses usually placed in the stem of the faucets. But you can't see anything! It's 'minimalism'. You place your hands a wide as you can, moving frantically to try to maximise the chance for a reflection to hit the sensor—it still doesn't work.
You are patient and take a breather; since the sensor might need a few seconds. Still nothing. You realise you still have soap in your hands and begin to panic. Next, you move closer. Perhaps the sensor could not quite get the signal you were trying to prevail from a distance? Half your body is doubled under the faucet, like a large bird in a small box, which remains unresponsive. You see sense, and pull your hands away to try again rationally. Other people have washed and gone by now. Your frustration is apparent. And you've been staring at yourself in the mirror, soapy hands dripping, for a couple of minutes. You feel stupid. A master of nothing.
Automatic faucets have hidden lenses which are designed to look for different things, hence the confusion. Some sense how close you are, or by how much you move your hands, and others just require a really strong presence. Most of the time they are just not intuitive enough, bad design making your life difficult.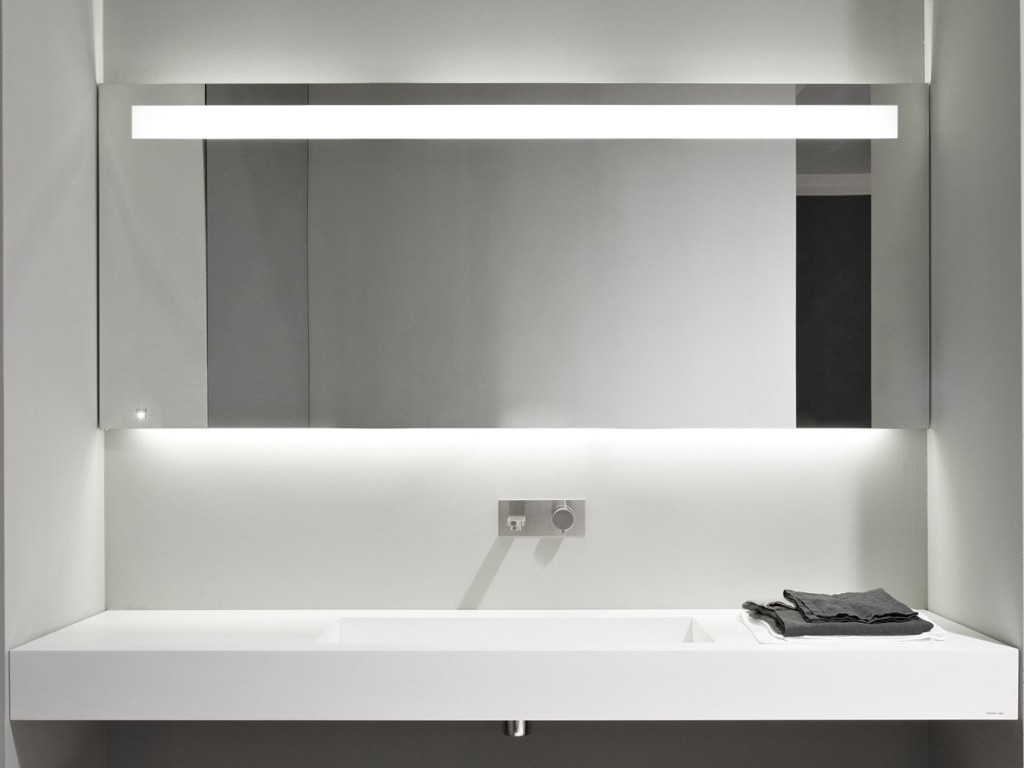 Thinking / Publications
Greenhouse
Greenhouse is an iconic part of the Stockholm Furniture & Light Fair where young designers show work that have not yet been produced, to connect with partners, experts and producers. Each fall, designers and institutions from across the globe apply with prototypes and ideas to participate in the exhibition. In jury this year, John Löfgren […]
Read more
TALLINN DESIGN FESTIVAL
Along with a fine panel of design peers, Form Us With Love was invited by Estonia Design Center to participate in the Tallinn Design Festival, with the aim to push the discourse of what design can really become—monitoring and discussing the changes in the design world.
Read more
Thinking / Mistakes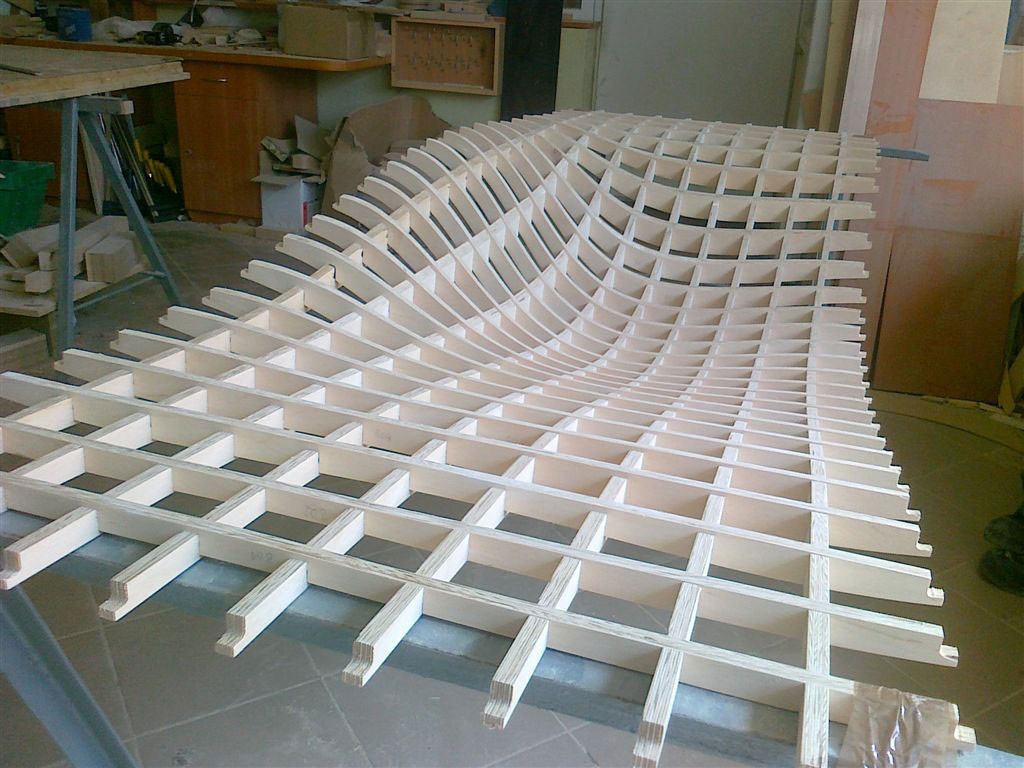 Comforty Living
In 2009, Comforty Living invited a number of renowned European designers to compete for a contract — Andersen & Voll from Norway, Philippe Negro from France, to name a few. We were invited to Warsaw to each design a sofa. The best piece was then picked by a jury and put in production.
Comforty Living is a brand divided in two parts; Comfort Living and Com40. The later being a manufacturer of sofas for IKEA. The challenge however, was not to make an IKEA sofa but quite the opposite. Comforty Living wanted us to present ideas for a premium sofa—working to virtually no restrictions.
We took the brief very literally and began researching the boundaries of a sofa and how to go beyond it. Our solution became something closer to art than a piece of furniture. We did not win the pitch, but cherished the fact that we had enabled our creativity to run past what was commercially viable, something which designers rarely get the chance to do. That 'behind every great product is a string of failed ones,' is a cliché. However, in the case of the 'sofa and beyond,' we actually aimed to fall short, which put us much closer to the target.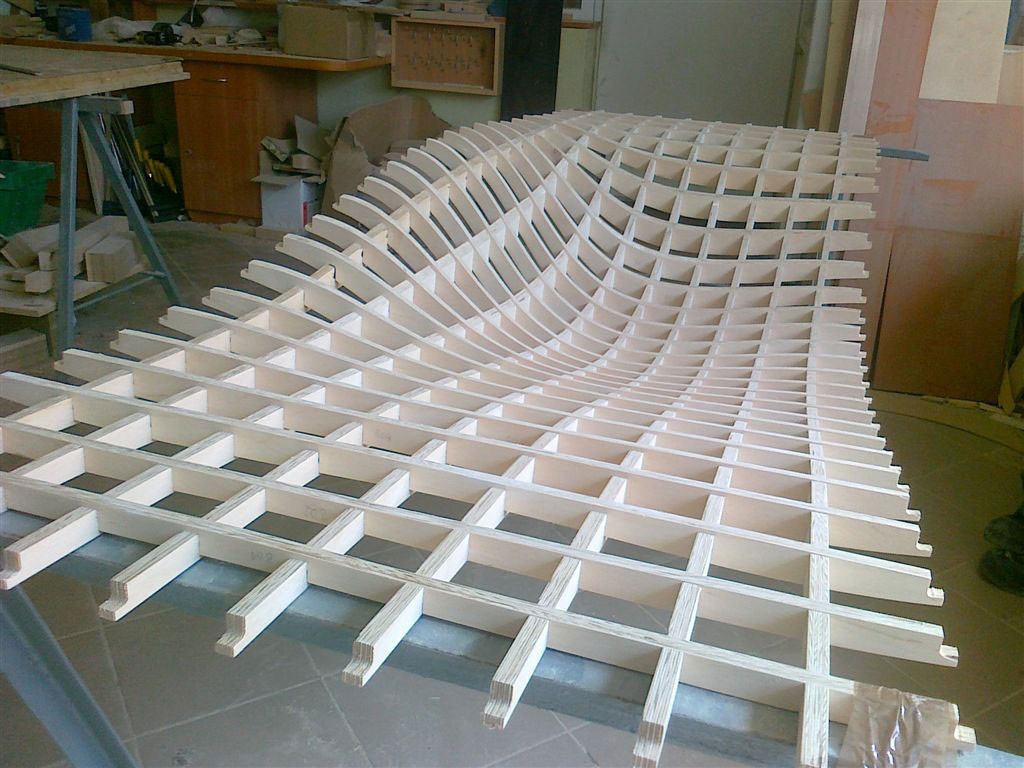 Studio
Studio / About
FORM US WITH LOVE
SANKT ERIKSGATAN 106
113 31 STOCKHOLM
SWEDEN

INFO@FORMUSWITHLOVE.SE
PRESS@FORMUSWITHLOVE.SE
JOBS@FORMUSWITHLOVE.SE
+46 8 218 002
About
Form Us With Love, is the international design studio founded in 2005. Since its conception, the studio has burned with a passion for design and its democratic potential. Its belief is that we all have a right to meaningful design.
At the studio's core lies a process that blends traditional creative practices with a lean, strategic application. The central intention is to evolve with the needs of each project, its place in the market and the ever-changing needs of real people.
Today, the work of Form Us With Love falls into three areas: Consultancy—an engagement in products, ranges, collaborations and spaces for clients around the world, Ventures—disciplined and holistic approaches to launch and build brands, Civic—based on knowledge transfers and sharing of experiences, actively contributing to the broader spectra of design.
FORM US WITH LOVE
SANKT ERIKSGATAN 106
113 31 STOCKHOLM
SWEDEN

INFO@FORMUSWITHLOVE.SE
PRESS@FORMUSWITHLOVE.SE
JOBS@FORMUSWITHLOVE.SE
+46 8 218 002
Studio / Join us
We're blessed with a vibrant office culture, with co-workers from around the globe. Hands on individuals who share our common goal of not only producing relevant, beautiful design but helping our collaborators to work, produce, function and think more effectively.
Periodically we open the studio to a batch of selected international applicants for an intensive period of workshops with the aim of finding one or two who'll remain with us as interns for two times five months.
They'll be immersed wholeheartedly into Form Us With Love, as part of our design team. It's not uncommon that this internship develops into something more permanent, with our current team boasting many ex-interns as full-time colleagues.
We are growing, with a steady recruitment every year, the studio is now looking to further expand the team. With new projects, from both existing and new International clients—it's time for the studio's annual Summer Workshop.
Join the studio during a couple of days for insights into process, creative methods and client experiences, an exchange that could lead to landing a design role at the studio. Applicants must hold a BFA in Industrial Design, have a good spoken and written English and be entitled to work in Sweden. Last day to apply is October 25. For more details, Download the attached PDF.
Studio / People