Case studies
Case Studies / Tilemark
Tilemark
It is a world premier, Form Us With Love designs Trace, the first ever collection for new Swedish tile pattern printer, Tilemark. An entrepreneurial brand, Tilemark enables a seamless transition from a digital print to a physical product—carving any free vector, pattern or typography onto the durable and hygienic surface of the ceramic tile.
Presented at Stockholm Furniture Fair this February, is the new tooling complete with a collection and product range, curated by Form Us With Love. Set in the most perfect of scenes, in front of a forty five square meter ivory tiled map of Stockholm, illustrated by Form Us With Love.
'We wanted to show how easy it was to carve something as detailed as a map using the machine, maintaining the same precision as a craftsman. The graphic accuracy of Tilemark's tools are extraordinary. Imagine any vector, coming to life as a dimensional trace on a tile,' says Jonas Pettersson, CEO Form Us With Love.
With the new found opportunity to have any image carved, Form Us With Love, set out to explore. Firstly the Trace collection was made, including four different patterns—String, Stream, Stroke and Stick—drawn by hand to highlight the tooling's precision. Secondly, the collection was scaled and rotated. By repeating, zooming in, turning out or enlarging the pattern, new ways of combining the collection was found—resulting in a unique wall or floor, for every combination.
In addition, Form Us With Love designed a Tilemark pictogram library, complete with minimalistic icons, suitable for any context. By creating a range built on guidelines for fictional environments as well as a set of communicative tools, the studio wish to inspire designers and architect to explore for themselves.
'The carved tiles bring an interesting design dimension, utilised for distributing information, way finding, messaging and identity. A durable alternative to boards and signs, perfectly integrated in the wall,' says John Löfgren, Creative Director at Form Us With Love.
Tilemark blends traditional craftsmanship with modern technology, offering a powerful possibility for professionals who wish to display their love of art, design and visual communication alongside their love for easy maintenance and quality surfaces.
In 2015, Michael Hammar visited a fair in China and found a beautifully hand carved piece of art. Being in love with product development, he started explore ways the technique could be done by a machine. Everybody told him "it was not possible, that he could only do it by hand," so he set out to prove them wrong.
'We promise creative professionals a new tool and tile product that combine contemporary thinking with personalization and enduring beauty,' says Hammar.
Case Studies / All projects
Studio
Studio / About
FORM US WITH LOVE
SANKT ERIKSGATAN 106
113 31 STOCKHOLM
SWEDEN

INFO@FORMUSWITHLOVE.SE
PRESS@FORMUSWITHLOVE.SE
JOBS@FORMUSWITHLOVE.SE
+46 8 218 002
About
Form Us With Love, is the international design studio founded in 2005. Since its conception, the studio has burned with a passion for design and its democratic potential. Its belief is that we all have a right to meaningful design.
At the studio's core lies a process that blends traditional creative practices with a lean, strategic application. The central intention is to evolve with the needs of each project, its place in the market and the ever-changing needs of real people.
Today, the work of Form Us With Love falls into three areas: Consultancy—an engagement in products, ranges, collaborations and spaces for clients around the world, Ventures—disciplined and holistic approaches to launch and build brands, Civic—based on knowledge transfers and sharing of experiences, actively contributing to the broader spectra of design.
FORM US WITH LOVE
SANKT ERIKSGATAN 106
113 31 STOCKHOLM
SWEDEN

INFO@FORMUSWITHLOVE.SE
PRESS@FORMUSWITHLOVE.SE
JOBS@FORMUSWITHLOVE.SE
+46 8 218 002
Studio / Join us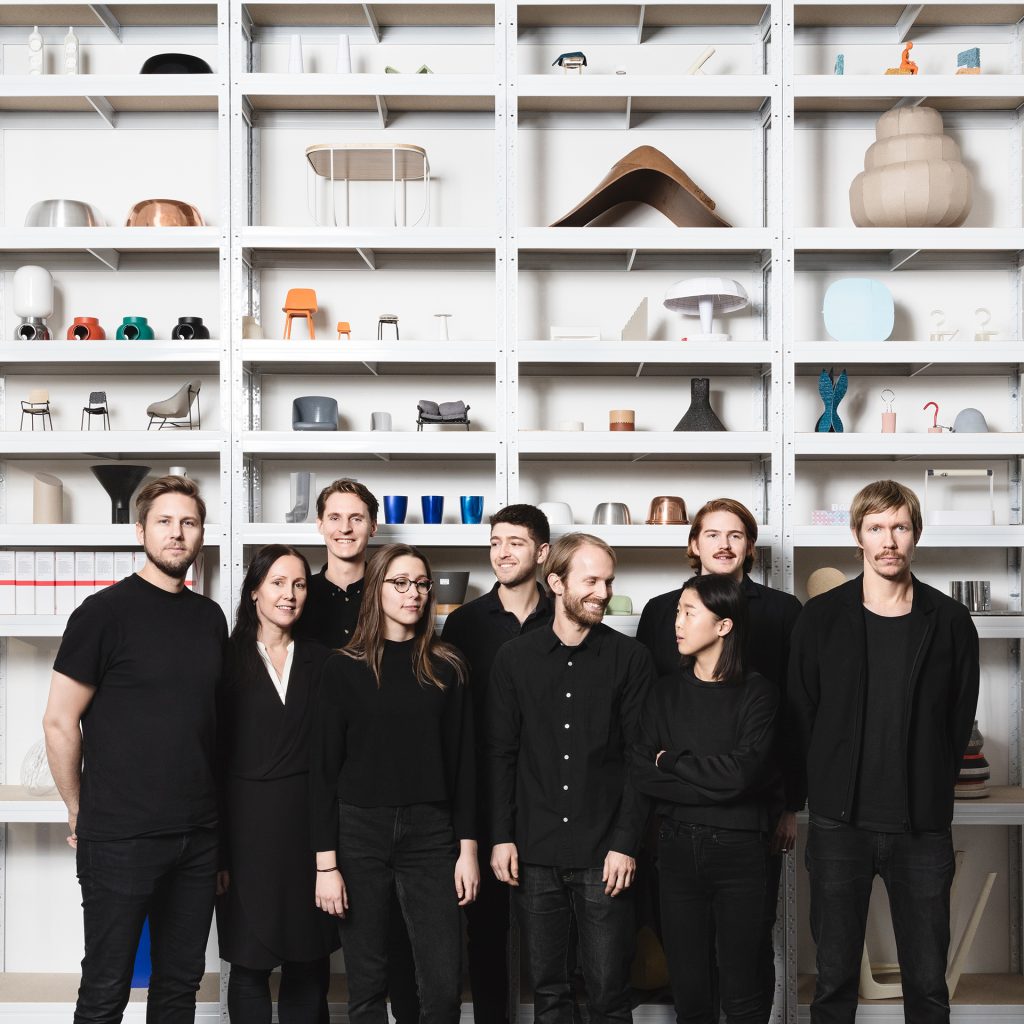 We're blessed with a vibrant office culture, with co-workers from around the globe. Hands on individuals who share our common goal of not only producing relevant, beautiful design but helping our collaborators to work, produce, function and think more effectively.
Periodically we open the studio to a batch of selected international applicants for an intensive period of workshops with the aim of finding one or two who'll remain with us as interns for two times five months.
They'll be immersed wholeheartedly into Form Us With Love, as part of our design team. It's not uncommon that this internship develops into something more permanent, with our current team boasting many ex-interns as full-time colleagues.
We are growing, with a steady recruitment every year, the studio is now looking to further expand the team. With new projects, from both existing and new International clients—it's time for the studio's annual Summer Workshop.
Join the studio during a couple of days for insights into process, creative methods and client experiences, an exchange that could lead to landing a design role at the studio. Applicants must hold a BFA in Industrial Design, have a good spoken and written English and be entitled to work in Sweden. Last day to apply is October 25. For more details, Download the attached PDF.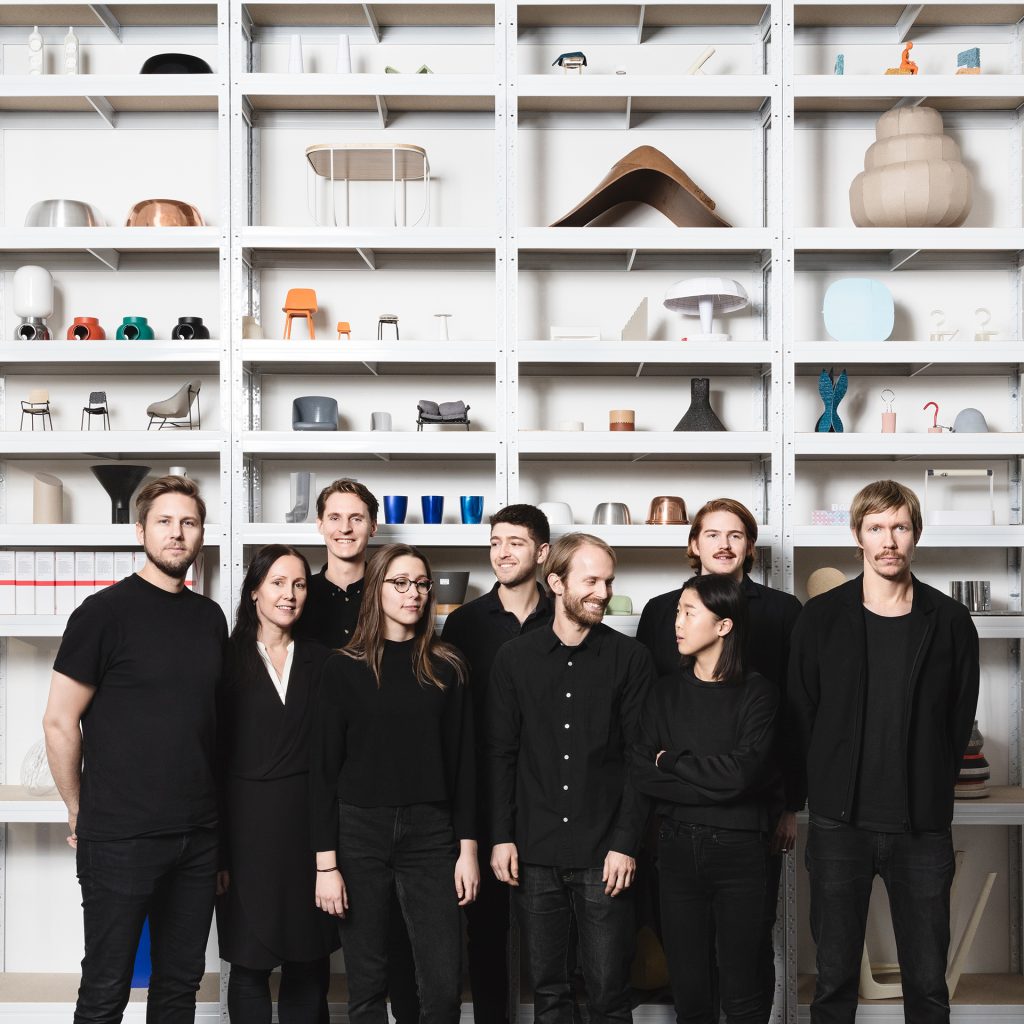 Studio / People