Thinking / Excursions / Featured
ZaoZuo, China
During late fall of 2014, Form Us With Love were among a selected few, approached by Chinese start-up ZaoZuo. A furniture brand managed by Shu Wei, a clever and driven Chinese entrepreneur, who wants to supply the Chinese market with premium design and lifestyle products.
The brand was not yet officially launched when Form Us With Love were first invited to Beijing. Shu wanted a number of initial products; a sofa, a table and a shelf — and she needed them fast. In order to understand the Chinese markets, homes and users, we travelled to see and study the team at ZaoZuo. Arriving in Beijing, it was extremely cold and there was a huge cloud of smog enclosing the entire city. At the headquarters, management was run by Shu and Jason, the rest were all twenty-something, junior designers. We were taken around the flee markets and malls, exploring ways to buy furniture in China. Most shops in and around Beijing were selling redwood furniture, in an old Chinese style. We also got the opportunity to visit several homes throughout the city. The first one, a quite luxurious, furnished in an American imperial style. The second, a two room family home, for a couple, their baby and an elderly woman, in the outer suburb. The furniture seemed improvised, a random collection of new and old. Apparently the furniture tends to be temporary because, the millennial generation in China is used to moving frequently, something we found very interesting.
Thinking / Problems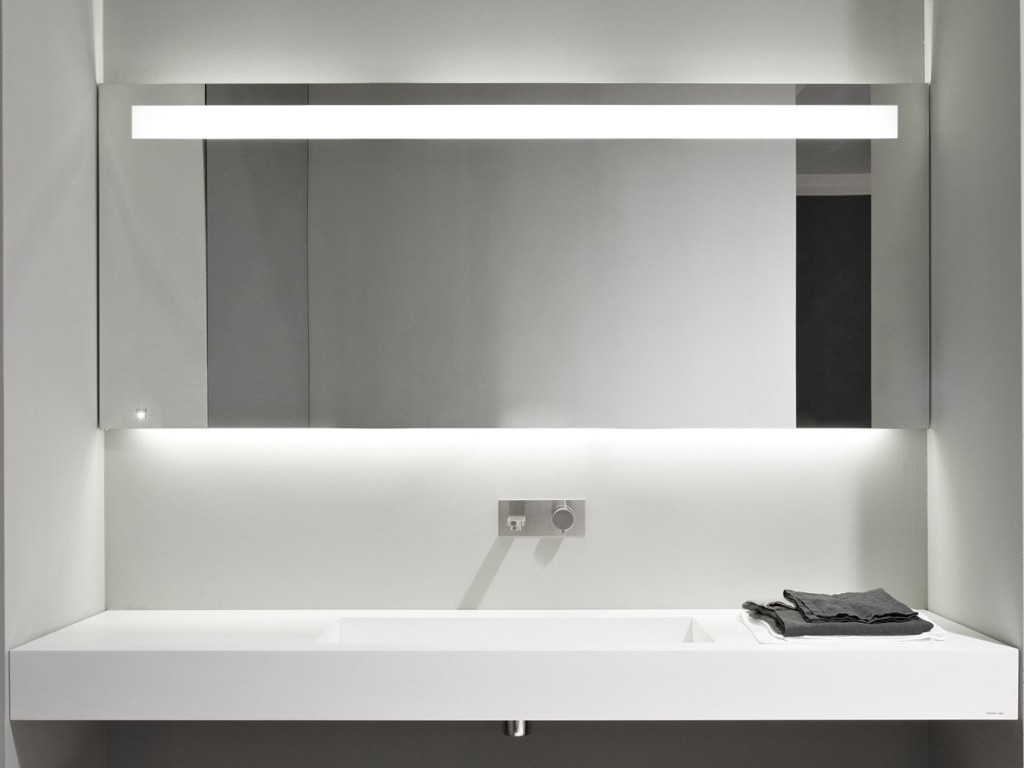 Water Faucet
You try to locate the sensors, looking for those dark coloured lenses usually placed in the stem of the faucets. But you can't see anything! It's 'minimalism'. You place your hands a wide as you can, moving frantically to try to maximise the chance for a reflection to hit the sensor—it still doesn't work.
Read more
Education
When we started out we were lucky in a way. Our early career featured a handful of 'mentors' who honed our business nous and made us more worldy wise. We learned that a studio needs to practical business skills to balance against creative assets. Perhaps the 90s and 00s were decades where business thinking was transferred more easily between peers, or that our lecturers were as keen for us to develop them as they were our design thinking.
Read more
Thinking / Publications
TALLINN DESIGN FESTIVAL
Along with a fine panel of design peers, Form Us With Love was invited by Estonia Design Center to participate in the Tallinn Design Festival, with the aim to push the discourse of what design can really become—monitoring and discussing the changes in the design world.
Read more
Thinking / Mistakes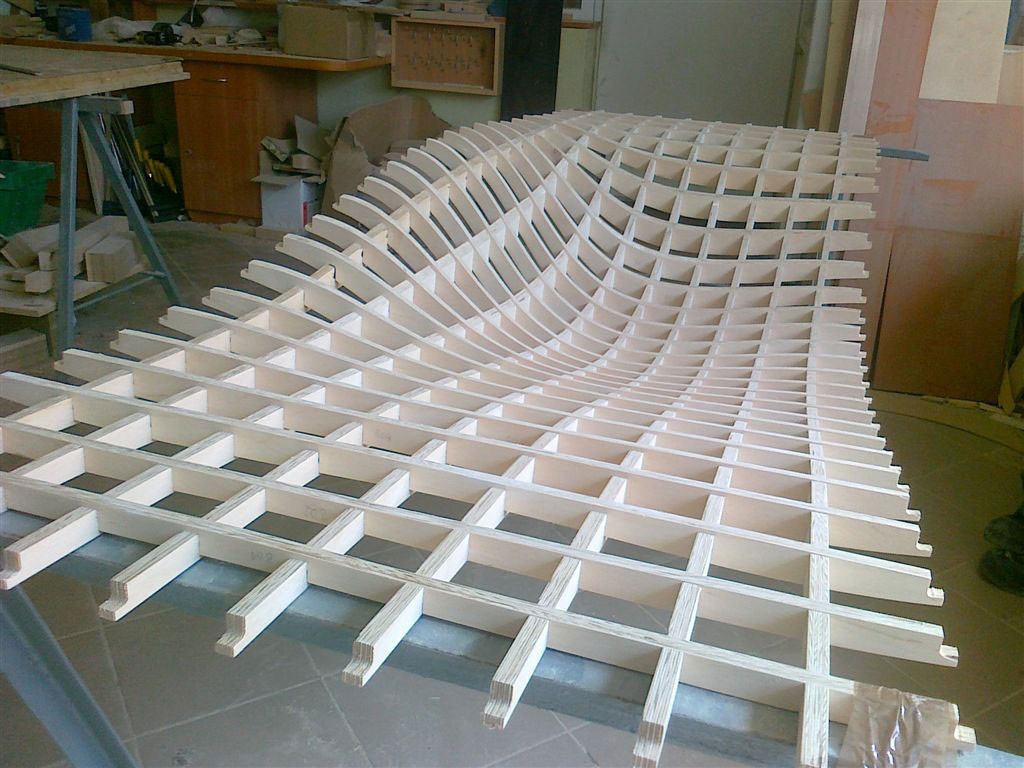 Comforty Living
In 2009, Comforty Living invited a number of renowned European designers to compete for a contract — Andersen & Voll from Norway, Philippe Negro from France, to name a few. We were invited to Warsaw to each design a sofa. The best piece was then picked by a jury and put in production.
Read more
Process
Process / Explore
GODREJ, Exhibition
Punāh is an initiative by one of India's major manufacturing conglomerates,
Godrej and Boyce, focusing on re-thinking the use of industrial waste materials. This year, Form Us With Love was invited to Mumbai as curators, designing the first ever Punāh exhibition, shown at the London Design Festival Sept 2016.
Read more
IKEA – Kitchen
Our collaboration on the JANINGE collection had a profound impact on our understanding and admiration of the IKEA universe. We were therefore thrilled the day kitchen range manager, Gerry Dufresne, asked us to do an in-depth study of the kitchen. Together with product developer, Anna Granath, we began to unfold the complex world of the heart of the home.
Read more
Process / Futurise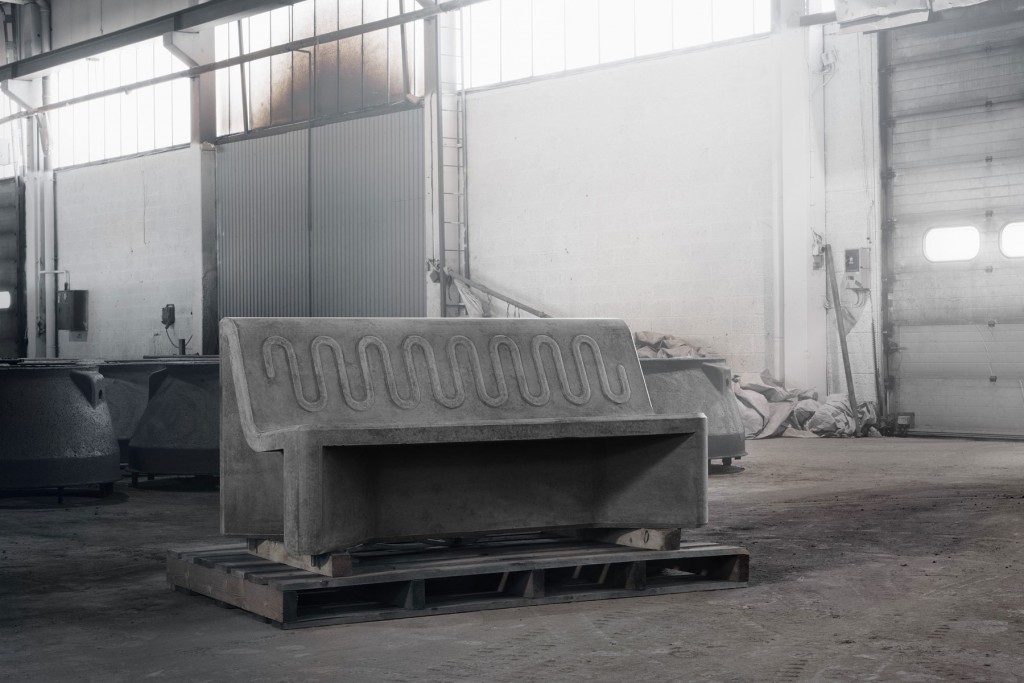 Warm Bench
Gottsunda is a civic concept created for a municipality of Uppsala, just to the north of Stockholm; and was part of Santa & Cole's range.
At a glance the piece seems harsh and unfriendlRe: FUWL books 160113, mail 1 of 2.y, yet there's a visual warmth and realism to using moulded concrete. It's a material we've all seen so it gives off a familiarity and durability of course, which a piece for public areas requires.
Form Us With Love undertook a lengthy process of research, holding workshops with residents of this specific municipality—one that some might describe as an impoverish neighbourhood. And the interactions from the meetings of the inhabitants of Gottsunda became the fuel for making the bench a piece that wants people to sit, talk and discover that there's more to folk than face value.
To make this happen, the studio set a series of heating loops within the bench, as they once did on the benches of Stockholm's more exposed subway stations, using the warmth created as a byproduct of the cooling process of making electricity in nearby power plants.
To sit down alongside someone you don't know and sharing a warmth instead of an uncertainty is something public architecture needs more of. Spaces that are inviting and generate a sense of shared pride and belonging should be encouraged on a wider level from those who plan such places.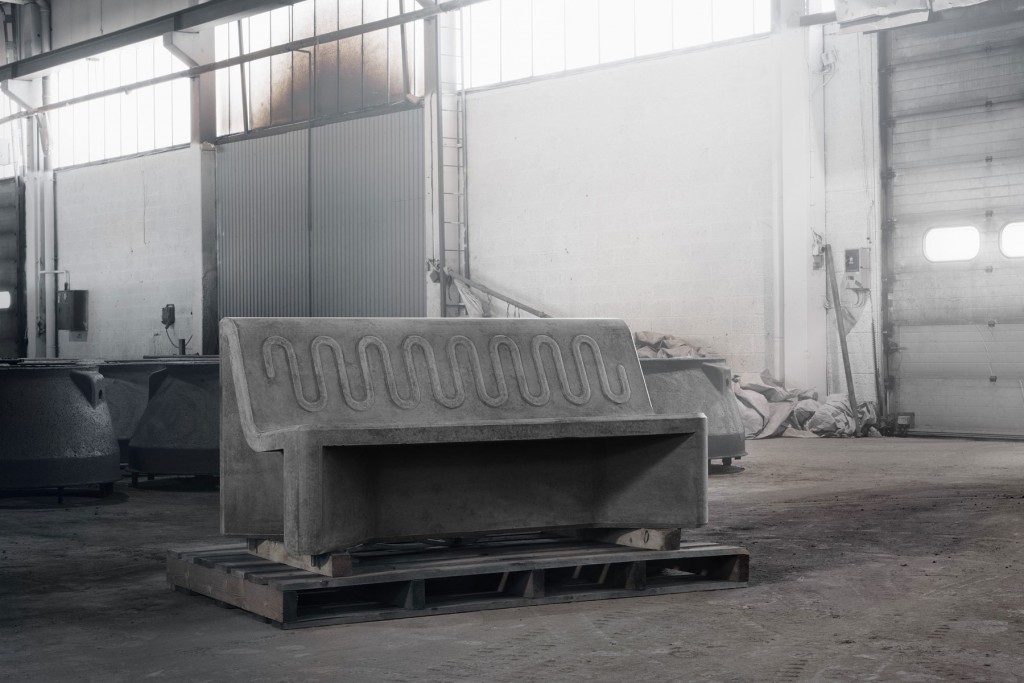 Process / Concept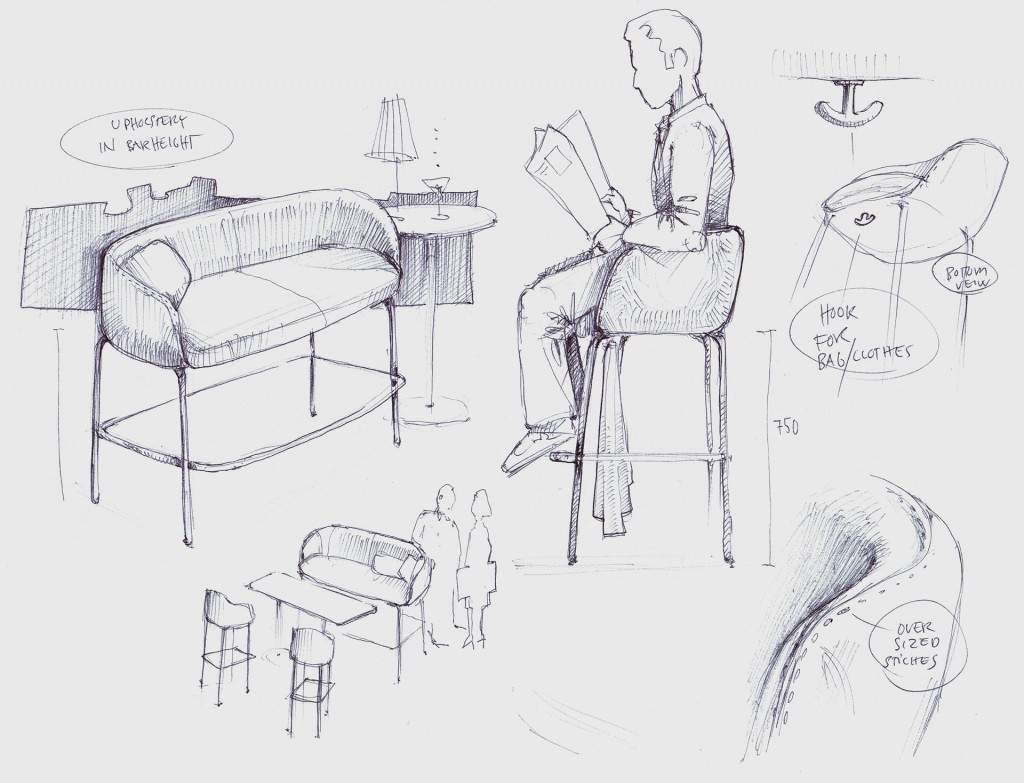 Nest Collection
We went from big to small and big again. We held onto this idea of a high sofa and armchair collection. We sketched endlessly and forced through iterations, to move fast into CAD models and physical mock-ups. The idea was the design and shape be capable of creating an impact yet be comfortable and inviting. A rounded seat typically brings character. Using a straight line in this case changes everything for the worse; too hard as a silhouette.
Read more
Process / Prototype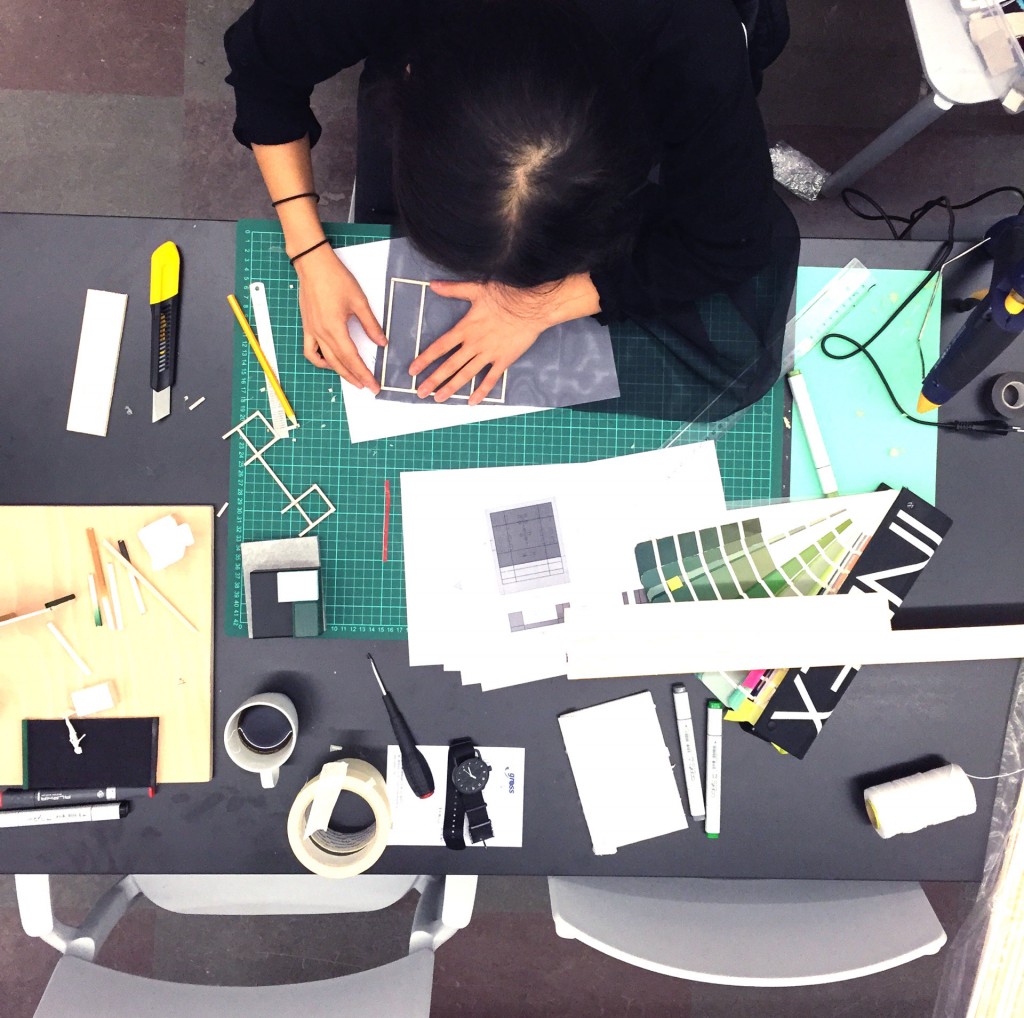 Greenhouse
Building a box should be easy. Four sides, a top perhaps. Corners. However, as a studio, we do tend to sweat the small stuff. As a result, it took many CAD drawings to find the quality we were looking for when designing Greenhouse 2016 and its simple box-like stands for the exhibitors.
Read more
Process / Qualify
IKEA – Odger
After a domestic chair for public use and a tech dining chair we dived headfirst into the realm of wood-polypropylene, initially started by product developer Åsa Hederberg back in 2014. Odger is an exciting, two-part chair—now at its very final but most important, qualifying stage.
Qualifying Odger, is the time when our hard work in collaboration with quality developers, Karin Engquist and Nikolay Pishiev, finally come to life and where no details are too small to revisit. But equally qualifying is the part of the process when we begin to enquire into the multifaceted production, in it's actual materials with the correct surfaces and treatments. Under the qualify lens, the surface of Odger has proved both beautiful and challenging, meaning that we have to get the surface of the woodplastic as resistant as possible without jeopardising the unique appearance and tactility.
A key element of qualifying the Odger chair is also testing the intuitiveness in which legs and shell are mounted, using handles instead of screws. In order to get this assembly as close as possible to the consumer mind—new, yet well grounded—many handle prototypes have been made to reach that perfected self-explanatory goal. With rigorous quality control, seat and legs can now effortlessly be assembled with a new mechanism, a innovative Odger key/handle.
Studio
Studio / About
FORM US WITH LOVE
SANKT ERIKSGATAN 106
113 31 STOCKHOLM
SWEDEN

INFO@FORMUSWITHLOVE.SE
PRESS@FORMUSWITHLOVE.SE
JOBS@FORMUSWITHLOVE.SE
+46 8 218 002
About
Form Us With Love, is the international design studio founded in 2005. Since its conception, the studio has burned with a passion for design and its democratic potential. Its belief is that we all have a right to meaningful design.
At the studio's core lies a process that blends traditional creative practices with a lean, strategic application. The central intention is to evolve with the needs of each project, its place in the market and the ever-changing needs of real people.
Today, the work of Form Us With Love falls into three areas: Consultancy—an engagement in products, ranges, collaborations and spaces for clients around the world, Ventures—disciplined and holistic approaches to launch and build brands, Civic—based on knowledge transfers and sharing of experiences, actively contributing to the broader spectra of design.
FORM US WITH LOVE
SANKT ERIKSGATAN 106
113 31 STOCKHOLM
SWEDEN

INFO@FORMUSWITHLOVE.SE
PRESS@FORMUSWITHLOVE.SE
JOBS@FORMUSWITHLOVE.SE
+46 8 218 002
Studio / Join us
We're blessed with a vibrant office culture, with co-workers from around the globe. Hands on individuals who share our common goal of not only producing relevant, beautiful design but helping our collaborators to work, produce, function and think more effectively.
Periodically we open the studio to a batch of selected international applicants for an intensive period of workshops with the aim of finding one or two who'll remain with us as interns for two times five months.
They'll be immersed wholeheartedly into Form Us With Love, as part of our design team. It's not uncommon that this internship develops into something more permanent, with our current team boasting many ex-interns as full-time colleagues.
We are growing, with a steady recruitment every year, the studio is now looking to further expand the team. With new projects, from both existing and new International clients—it's time for the studio's annual Summer Workshop.
Join the studio during a couple of days for insights into process, creative methods and client experiences, an exchange that could lead to landing a design role at the studio. Applicants must hold a BFA in Industrial Design, have a good spoken and written English and be entitled to work in Sweden. Last day to apply is October 25. For more details, Download the attached PDF.
Studio / People