Concept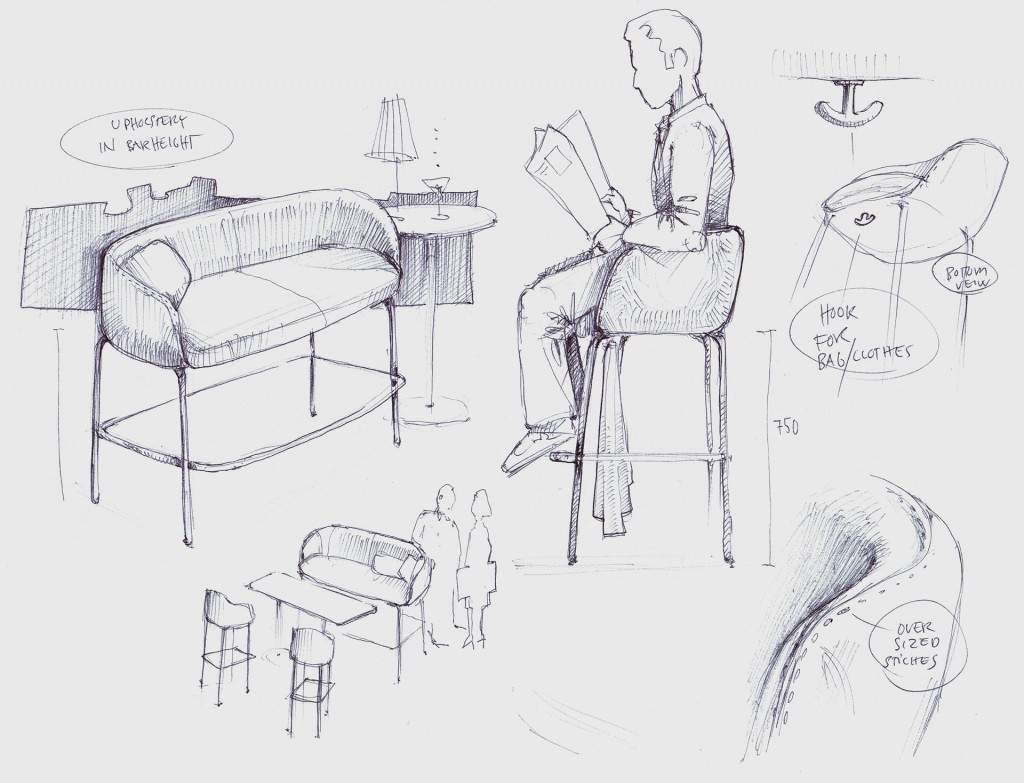 Nest Collection
We went from big to small and big again. We held onto this idea of a high sofa and armchair collection. We sketched endlessly and forced through iterations, to move fast into CAD models and physical mock-ups. The idea was for the design and shape be capable of creating an impact yet be comfortable and inviting. A rounded seat typically brings character. Using a straight line in this case changes everything for the worse; too hard as a silhouette.
As a whole, we wanted to highlight the exceptional capacity for craft +Halle holds and nurtures. This craft-thinking seems to hold a special place in Denmark's design history,a rich understanding of precision and detailing. This you see in the fluid intersection of the seat and the backrest. The viewer experiences the chair as a whole rather than a series of connected pieces.
Design shouldn't be put on a pedestal necessarily, but the idea of celebrating real craft is worth lifting. In this case, lifting a little higher from the ground than usual.