Studio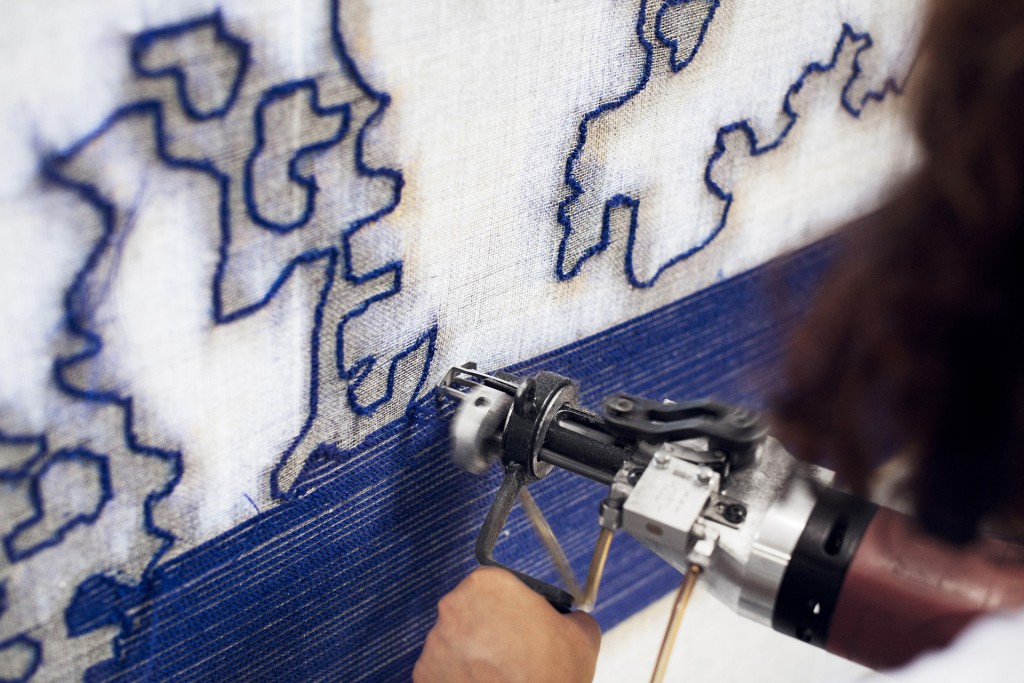 Form Us With Love teamed up with JoV, Belgian experts in hand tufting, on a quest to explore natural materials and handicrafts. "Our aim was to find a solution that would really show the detailed quality in both process and material. In a way it was difficult to even imagine a design because the carpets were so nice on their own, so we decided to tell a design story instead", says Form Us With Love.
The Hidden Stockholm Carpets are three hand tufted artisan pieces made of finest New Zealand wool, tufted in a small factory in Porto, Portugal. Manufactured by JoV, the Belgian family owned company built on Jo Vandenbussche's excellence in textile materials. "It's a small-scale production, with promotion still focused on sales material and samples. Two years ago I would never have dreamt of hiring designers", says Gilles Vandenbussche, the son of the family.
The collaboration between Form Us With Love and JoV began after Gilles and his Swedish agent Alexander Dahl came to see the Form Us with Friends exhibition during the Stockholm Furniture fair in 2011. They were impressed by the aura the studio conveyed and later said; "They are incredibly nice people with a certain coolness about them, something which is mirrored in their work".
The Majority of the tufted and woven carpets at JoV are full colour pieces. All carpets can be bespoke, but the clientele are not likely to go on their own design ventures. Therefore, Form Us With Love, were honoured to become the first designers to interpret the JoV production line. "When we arrived at the factory in Porto, we quickly understood that this was not going to be any designer-client collaboration. We became good friends and we felt part of the history of the brand and it's people, straight away", says Form Us With Love.
One summer day, the members of the design studio went on an excursion of the surrounding blocks around the studio at Sankt Eriksplan north of the city centre. For hours they collected detailed samples of colours, textures and light. The study paid dividends, as it became evident that even the macro patterns of Stockholm were recognizable up close. By translating the images, the designers used the urban findings to create three carpet designs in three colour combinations; Fjärd, Gärde and Torg. "Every city has its own character and our study reminded us that we shall never forget the work that has been done before us. The light green, bright blue or warm grey are all tales of designers choosing colours for the city – honouring the planner who picked the blue colour for the street signs or the architect who insisted on a new, pink façade", says Form Us With Love.
At the factory the urban tale was projected on canvases. The hand-tufters always begin with small patterns and extend to the larger areas, finally ending with the main colours. With a tuft gun in their hands they reload for every detail, covering even the larger areas in fine, line-by-line movements. Every square meter takes 4-5 man-hours to make. "It is incredible to see the final product and imagine the craftsmen keeping the straight lines with only a tuft gun and yarn, the preciseness of the making is astonishing to discover", says Form Us WIth Love.
"For us its not about producing volumes, its about the chemistry between people. If more people recognize your brand you can spend more time on perfecting your craft. I have always envisioned art and design to be the perfect way to reach a wider recognition for our outstanding process and natural material selection", says Gilles Vandenbussche.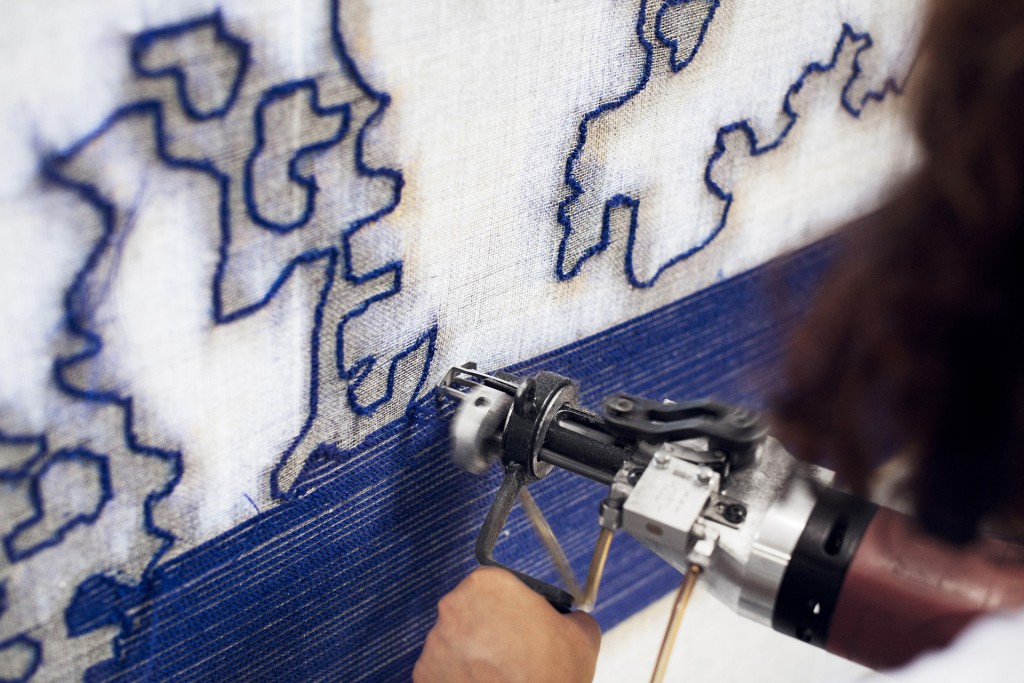 Studio / About / Join Us
About
Form us with love is a stockholm based design studio. For almost ten years, the internationally acclaimed studio has put dialogue and relevance at it's core, using strategic design to position, build and sustain brands of tomorrow…
Read more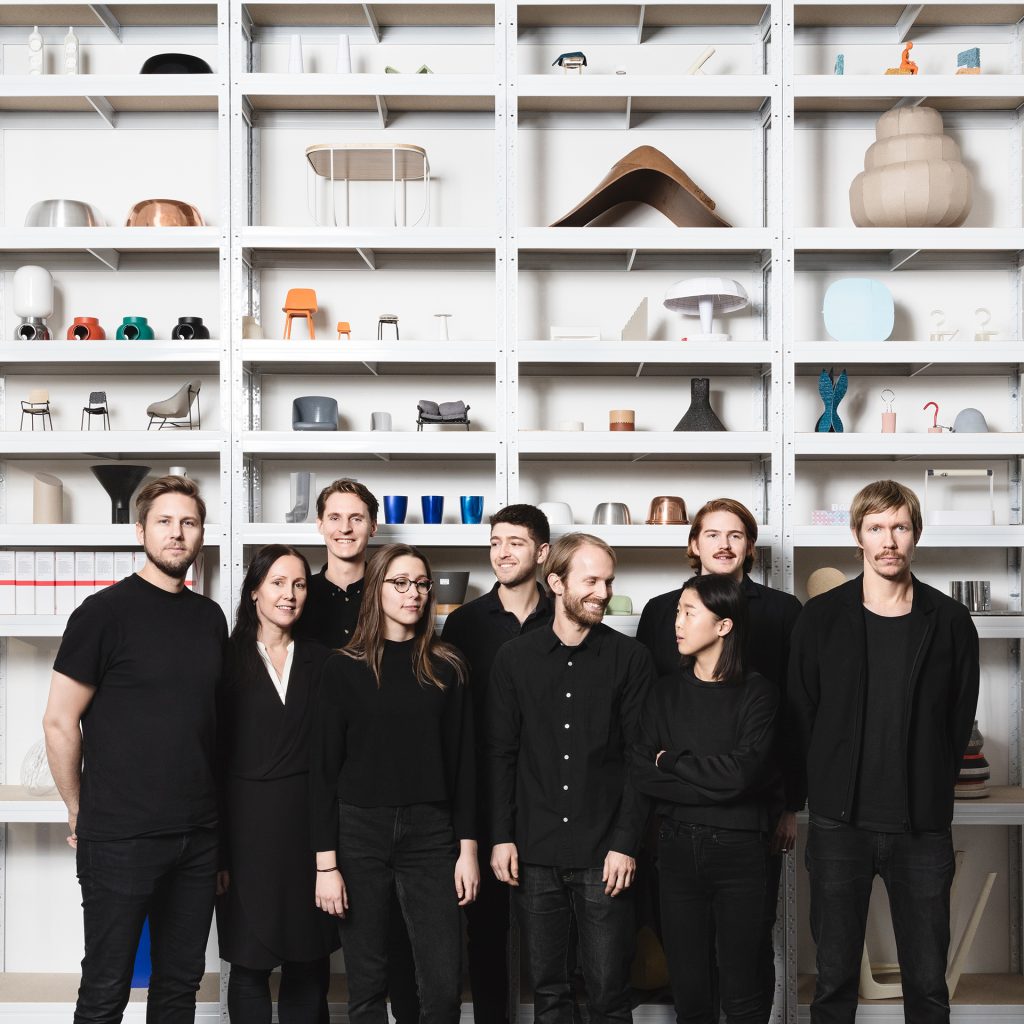 Join us
We're blessed with a vibrant office culture, with co-workers from around the globe. Hands on individuals who share our common goal of not only producing relevant, beautiful design but helping our collaborators to work, produce, function and think more effectively.
Read more
Studio / People