Studio
As part of Design Frontiers held at Somerset House during London Design Festival 18-24th of September, Swedish design studio, Form Us With Love is hosting Prototypa, a seven-day series of talks, workshops and exhibitions in collaboration with Swedish Design Moves, The Grand Award of Design, Formex Nova, Visit Sweden and the Swedish Embassy London.
Acting as a forum for physical ideations—as opposed to finished products—Prototypa is an articulation of where design is heading, involving chance, accidents and intuition as well as, quality control, systems and methods of future advancement.
The clash between the craft and machine become a central theme, as the works on display illustrate a significant shift towards an almost artful intersection.
On Monday the 18th, Swedish consumer electronics company Teenage Engineering, will exhibit and talk about the development of the next generation, OP-Z, the most heavily prototyped synthesizer the company has ever made, scheduled to launch in January 2018.
On Tuesday the 19th, Swedish design studio Veryday will host a workshop, exploring the journey from design objects to design services through prototyping—a participatory exercise in imagination, discussing the parameters of designing as an experience.
On Wednesday the 20th, Swedish watch brand TID Watches will exhibit 'exploring matter', a new prototyping method, there, to challenge the conventional watch market. Discover 'gutfeeling-materials', acting as proof points for the ability to place a width of future materials around your wrist.
On Thursday the 21st, Shift Design & Strategy will discuss the persistence behind a twelve-year long prototyping session resulting in the handheld ACX Power Ascender Lift, winner of this year's Grand Award of Design in Sweden.
On Friday the 22nd, students from Beckmans College of Design will share outcomes of a prototyping brief on 'designing away from the desk'. Bringing the 'prototyping kit'— future off-site ideation unpacked—shedding light on the relationship and potential proximity between designers and industry.
On Saturday the 23rd, we travel behind the scene and on to the factory floor at Swedish design manufacturers, Bolon. We learn about being creatively-led in a conventional industry and how to best prototype new materials in a circular economy.
On Sunday the 24th, this year Formex Nova winner Qian Jiang from Studio Dejawu will exchange his thoughts on prototyping as a form of translation, a mental space, that has the potential to inform material choices and techniques as an adequate stitching of east and west.
About Prototypa
Prototypa is a travelling collaborative forum founded in 2017. With exhibitions, talks and workshops held in Stockholm and Milan during the spring, the platform evolves with a new, extensive program in London. Previous participants include; Industrial designer Shane Schneck and founder of Office for Design, Augustin Scott de Martinville and Elric Petit from Swiss design studio BIG-GAME, Kristofer Hansén, Head of Design at Scania trucks, Sara Sjöbeck and Tina Eklund, design graduates from Beckmans College of Design, Jonas Edbland and Helena Toresson from Wingårdhs Architects and industrial designer Clara von Zweigbergk.
Time & Location
Mon, 18 Sep 2017, 11:00
–
Sun, 24 Sep 2017, 20:00 BST
Somerset House, WCR2 London
Partners
Stora Designpriset
Formex Nova
Swedish Design Moves
Visit Sweden
Embassy of Sweden
Material sponsors
Xanita
Gabriel
Adventure Branding
Website
Studio / About / Join Us
About
Form us with love is a stockholm based design studio. For almost ten years, the internationally acclaimed studio has put dialogue and relevance at it's core, using strategic design to position, build and sustain brands of tomorrow…
Read more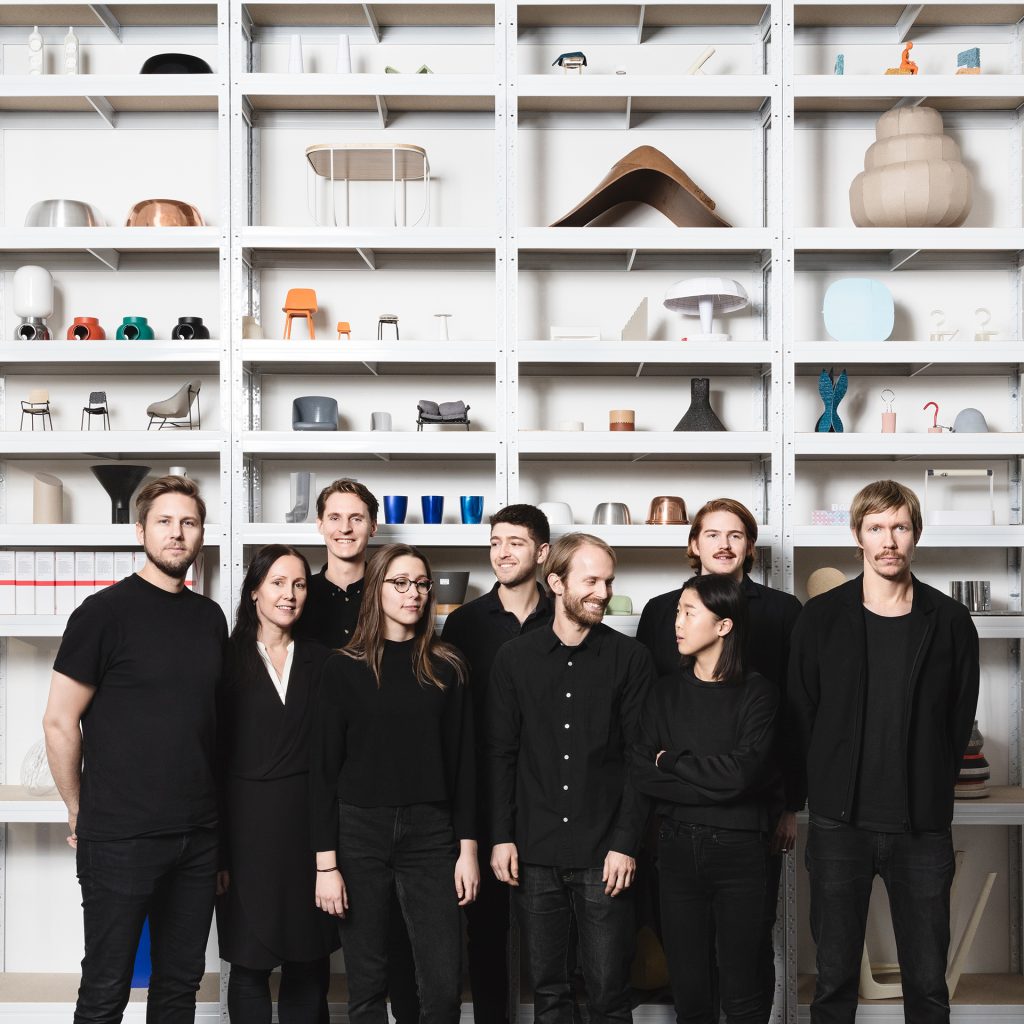 Join us
We're blessed with a vibrant office culture, with co-workers from around the globe. Hands on individuals who share our common goal of not only producing relevant, beautiful design but helping our collaborators to work, produce, function and think more effectively.
Read more
Studio / People