Studio
In 2006, Swedish design studio Form Us With Love debuted at the Greenhouse exhibition in the Victoria Hall of the Stockholm Furniture & Light Fair. A decade later, the studio is celebrating the anniversary by curating the exhibition, bringing a hard crusted, sophisticated interior and a series of well pointed statistics, geared to combine data with meaningful encounters.
Dedicated to up-and-coming designers, Greenhouse binds young participants from across the world in a thematic 'design outside the safe confines of the design school' theme. Having been exhibitors at the space themselves, Form Us With Love wanted to bringing two types of values to the table—a critical point of discussion and an elevated realm to host that design discourse within.
Functional content rather than face value aesthetics, Form Us With Love's Greenhouse concept is based firmly on substance, 'We wanted to develop a sense of solidarity. The exhibition stands are in honest boxes assembled simply in wood, clad in a translucent fabric.' says John Löfgren, co-founder of Form Us With Love.

With seating based on a Nest, a new collection of tables, chairs and sofas, designed by Form Us With Love for Danish furniture brand + Halle are presented. The exhibition carries a layered narrative, combining lounge and tall chairs in a dual level landscape.
In collaboration with Universum Global, a company specialising in statistical analysis, young designers were asked to formulate their future—a united voice, designed by Swedish graphics studio The Kitchen, projected on large screens across the space. 

A series of questions, distilled into a set of visualised statistics, illustrates the hope and fear of designers of tomorrow, formulating their perception of their own prospects. That a high percentage of designers were willing to work unpaid, caused a stir, whereas the design schools lack in transferring business knowledge seemed to unite and the difficulty to find the right producers, brought the scope right back to the importance of stressing that physical meeting.
"Greenhouse 2016 is about interventions. We believe that the exhibition should be a place where established designers meets new, on a playing field, where a conversation about design as an industry goes two ways," says Jonas Pettersson, co-founder at Form Us With Love
 
Placing such a large investment in a project not based in the physical realm of the exhibition is almost unheard of. 'Our hope is that the results shall provoke a real dialogue about design where it actually needs to be heard and acted upon,' Pettersson concludes.
Studio / About / Join Us
About
Form us with love is a stockholm based design studio. For almost ten years, the internationally acclaimed studio has put dialogue and relevance at it's core, using strategic design to position, build and sustain brands of tomorrow…
Read more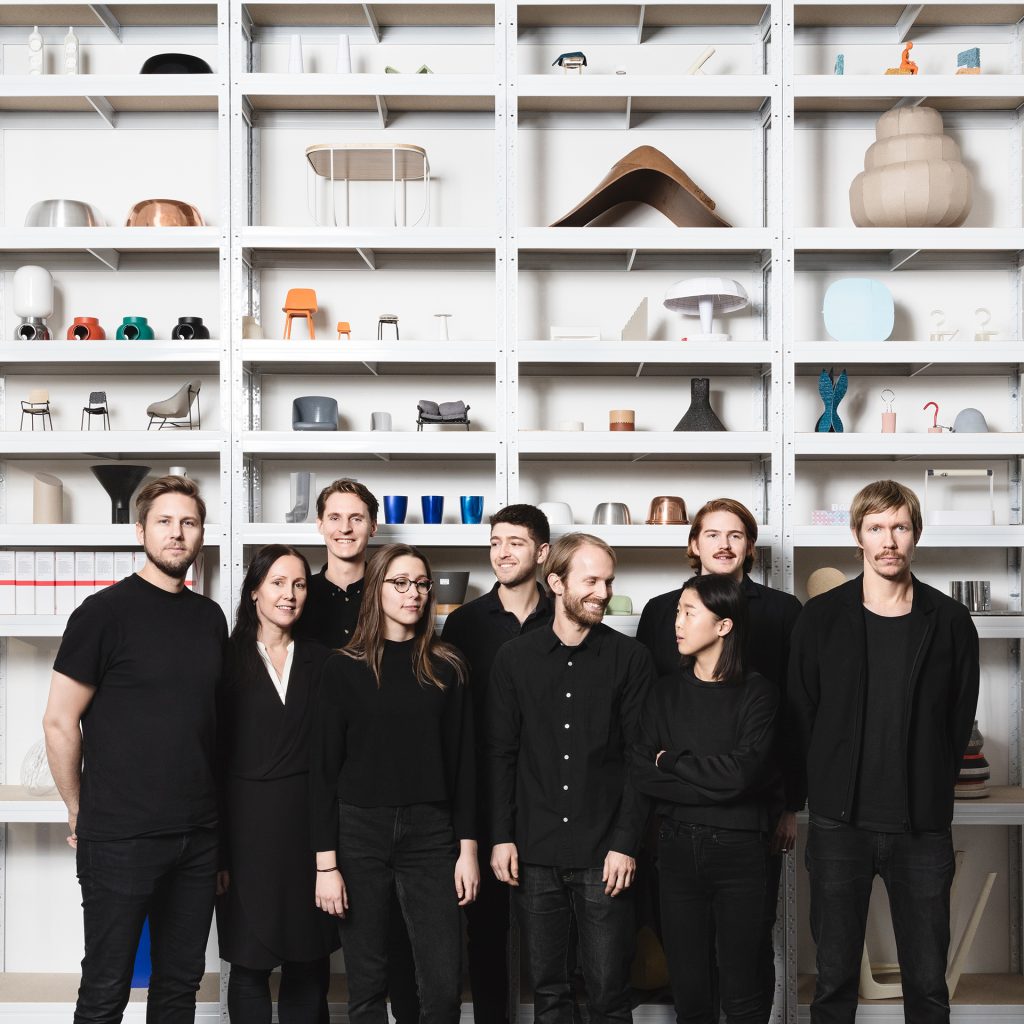 Join us
We're blessed with a vibrant office culture, with co-workers from around the globe. Hands on individuals who share our common goal of not only producing relevant, beautiful design but helping our collaborators to work, produce, function and think more effectively.
Read more
Studio / People