Studio
Swedish design studio Form Us With Love, continues the successful collaboration with Swedish watch brand TID, presenting TID No.2, a refined continuation of TID No.1. By following up on the existing form and creating yet a new design Form Us With Love's shows strength in producing long-term and ever-evolving structural range developments. "We believe that a durable collection framework is at core of ever brand", says Form Us With Love.
The design of No.2 is rational and long-lasting, but more so the new monochromatic solid brushed steel case, domed sapphire glass and Swiss quartz movement construction, marks outmost premium details which are what makes No.2 a successful evolutionary inheritor of No.1. The new addition to the TID collection is also available in two sizes, both the 40 mm and 36 mm. "We wanted to take all the good things that was in No.1 and refine it, its our way of manifesting a well thought through range strategy", says Form Us With Love.
TID is Swedish for time, which is a significant design parameter for Form Us With Love. Besides working as a natural part of your everyday life, the watch you wear must be able to match any fraction of your life. That is why No.2 is both minimal and efficient. "We wanted to reduce No.2 to its core function with the aim to withstand shifts in any fashion or style", Form Us With Love concludes.
The extended range is presented using a unique display model called "Blocks". The new display system presents itself as a visual tool incorporating a cube, prism, triangle and pylon made of pine and treated with lye and white oil. The geometrical forms are then placed on black marble. The predefined visual geometrical kit is available in small, medium and large but can be used to build scaled installations at any size.
TID is a Stockholm based watch brand founded in 2012 by Ola. E Bernestål, Petrus Palmér and design studio Form Us With Love's Jonas Pettersson and John Löfgren. TID is the Swedish word for 'time' and accordingly TID strives to offer iconic products with genuine value over time. With a limited range of unique pieces, TID produces striking products to wear everyday.
www.tidwatches.com
Studio / About / Join Us
About
Form us with love is a stockholm based design studio. For almost ten years, the internationally acclaimed studio has put dialogue and relevance at it's core, using strategic design to position, build and sustain brands of tomorrow…
Read more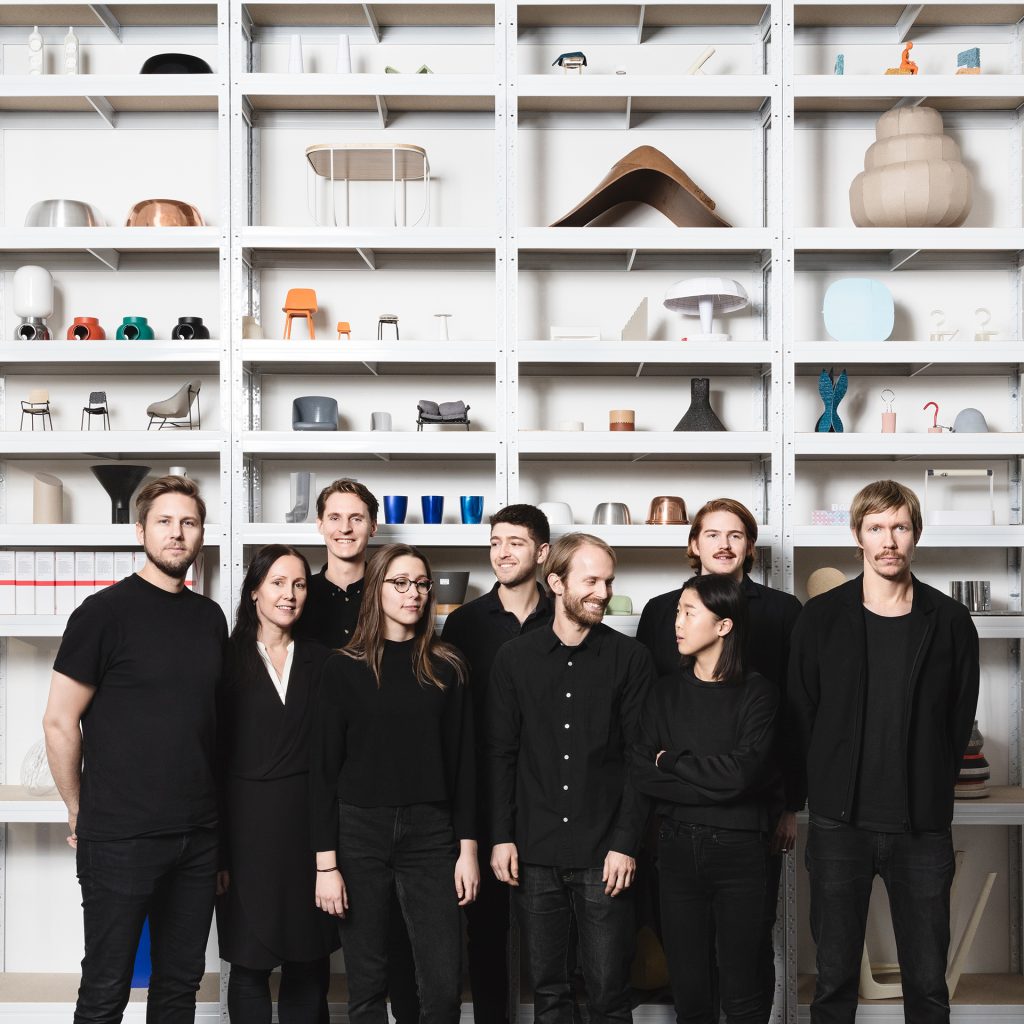 Join us
We're blessed with a vibrant office culture, with co-workers from around the globe. Hands on individuals who share our common goal of not only producing relevant, beautiful design but helping our collaborators to work, produce, function and think more effectively.
Read more
Studio / People