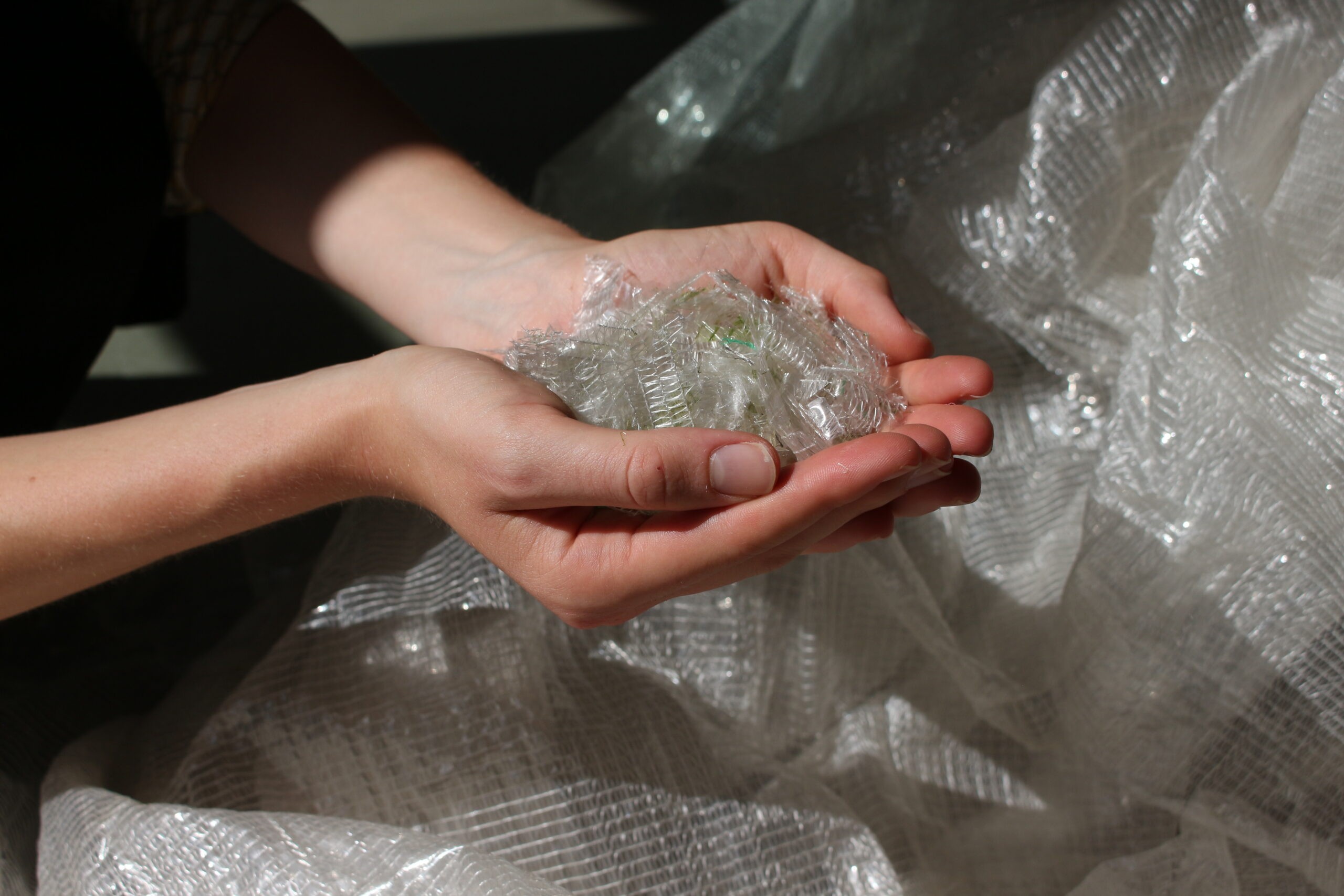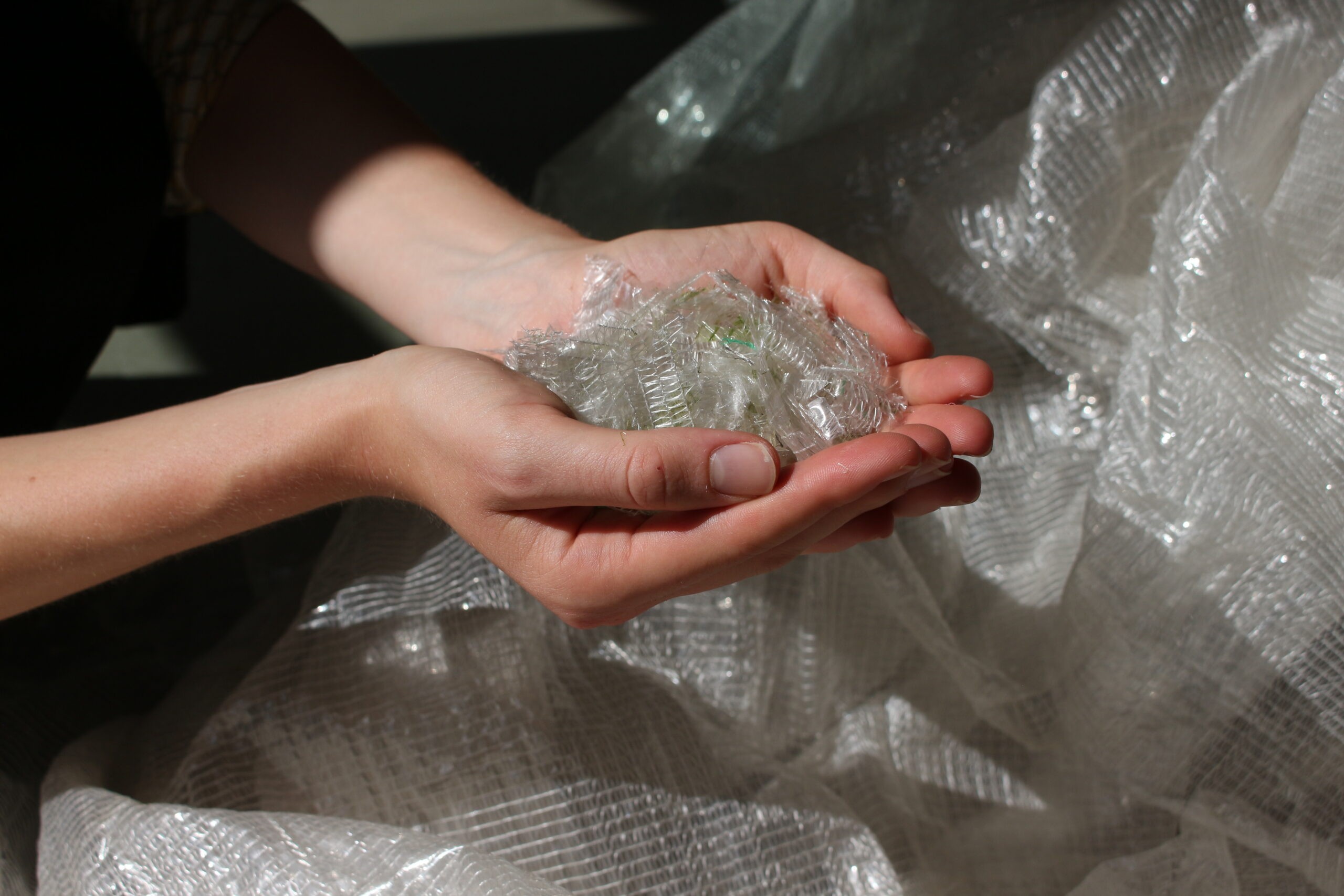 CIRCULAR MATERIAL IN PROGRESS
Over the past thirty years plastics have replaced organics as the main material source in textiles. In the 1990's synthetic fibres outpaced organic fibre production. Today (2022), synthetic fibres account for more than 60% of global fibre output. To lessen the impact of fossil based fibres many manufacturers are turning to recycled plastics. A large part of these recycled plastics are untraceable, or coming from circular loops like the PET bottle industry. This creates a strain on existing recycling funnels.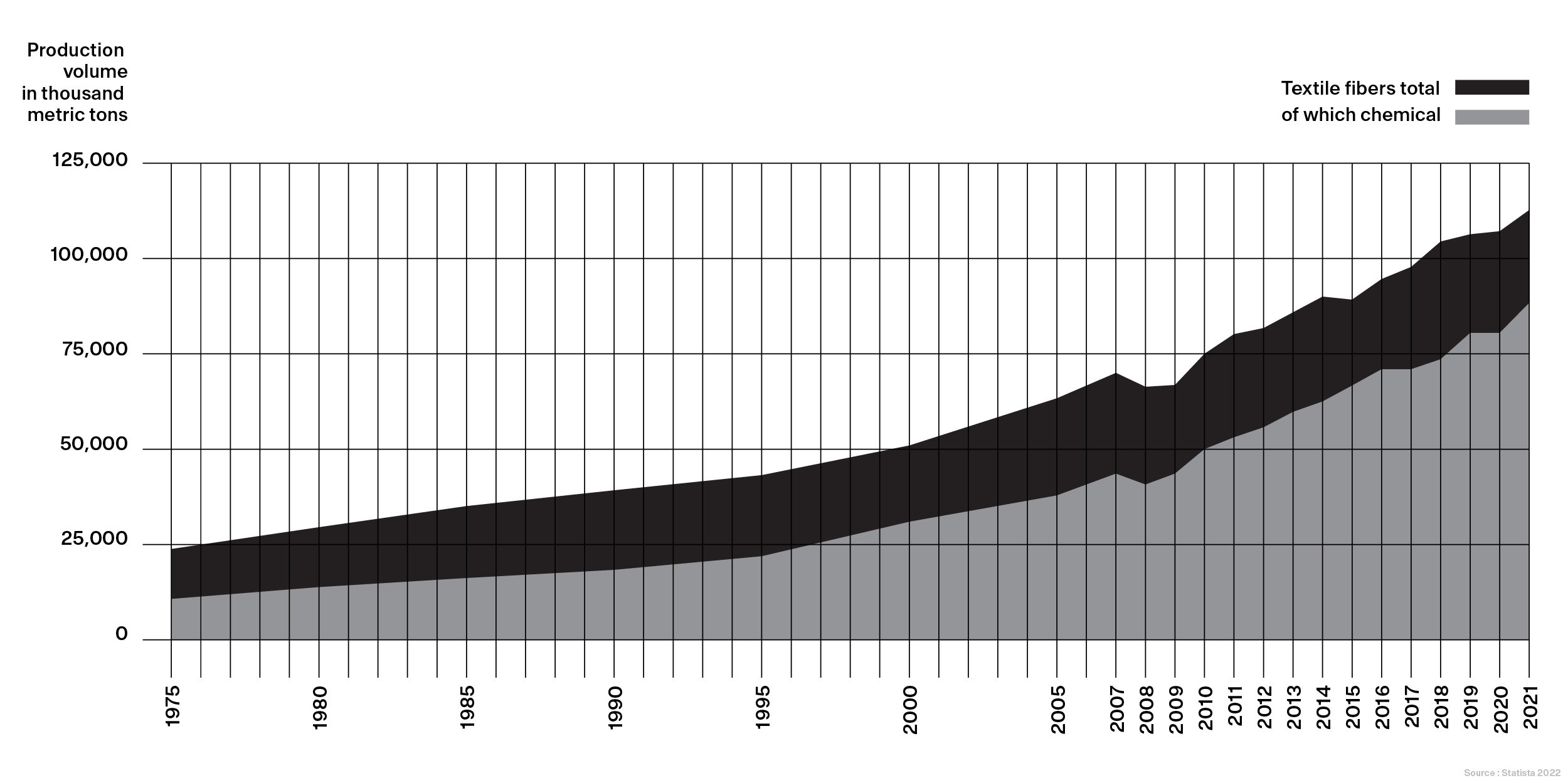 Production volume of chemical and textile fibers worldwide from 1975 to 2021(in 1,000 metric tons)
What if we could change the stream from bottles to fibre—to fibre to fibre? Together with Swedish textile producer, Ludvig Svensson, we are exploring the future applications of reclaimed synthetic fibres from one of their biggest sources of textile waste, climate screens. Our shared ambition is to transform post-consumer greenhouse textiles into a resource that's better for the planet and business.
Svensson Climate Screens are mounted as greenhouse ceilings. Two hundred million m2 are installed across the world at any given time. They improve the efficiency of agriculture from reducing the energy needs in greenhouses by up to 47% to creating a better microclimate for plants to thrive. The average life of Climate Screens is seven to ten years. Landfill or incineration are the current outcomes.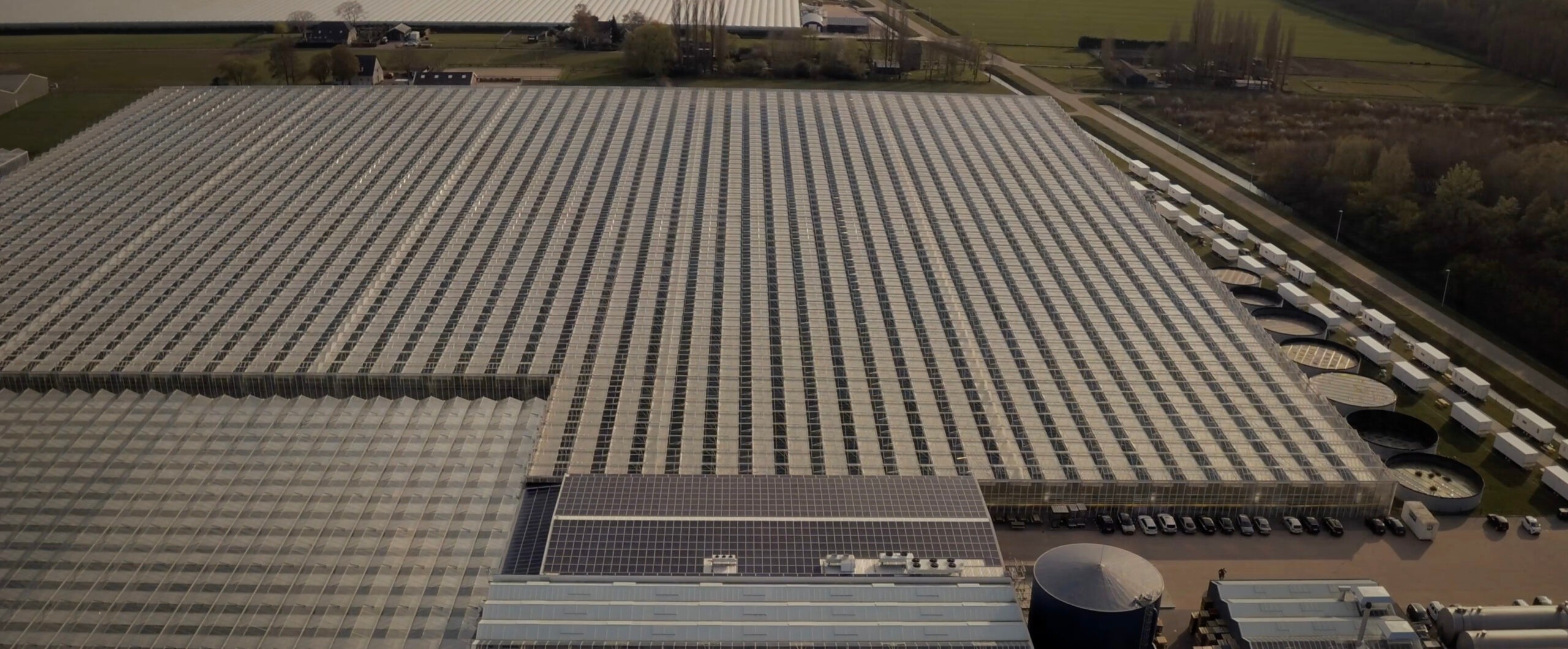 Our team is exploring industrial applications of the 100% traceable Climate Screen fibres. Imagine looping the material from greenhouses to interiors. Creating felts of cushioned to rigid forms for use in furniture, cladding, and insulation. Beyond the traceability, which would be an industry first for post-consumer fibres, the use of Climate Screen PET in fibre felts leaves the PET bottle loop alone. We see great potential in transforming waste streams such as Ludvig Svensson into sources for the future.