Background
For Stockholm Design Week 2023, Form Us With Love was tasked by Samsung Nordic, to develop a vision of the future, by exploring the reinvention of the traditional sofa, to fit future models of behaviour.  Samsung posed questions on how we imagine a sofa to look and perform 10-15 years from now, and the needs it may have to fulfil, in being the traditional 'place' where we watch TV from. The vision is not only to consider how we might enhance future watching experiences but to project sofa design into a fast-paced society with ever-developing habits, needs and technologies. Aligned with Samsung's vision "Make My Life Better", FUWL has approached the project with a view to improving life.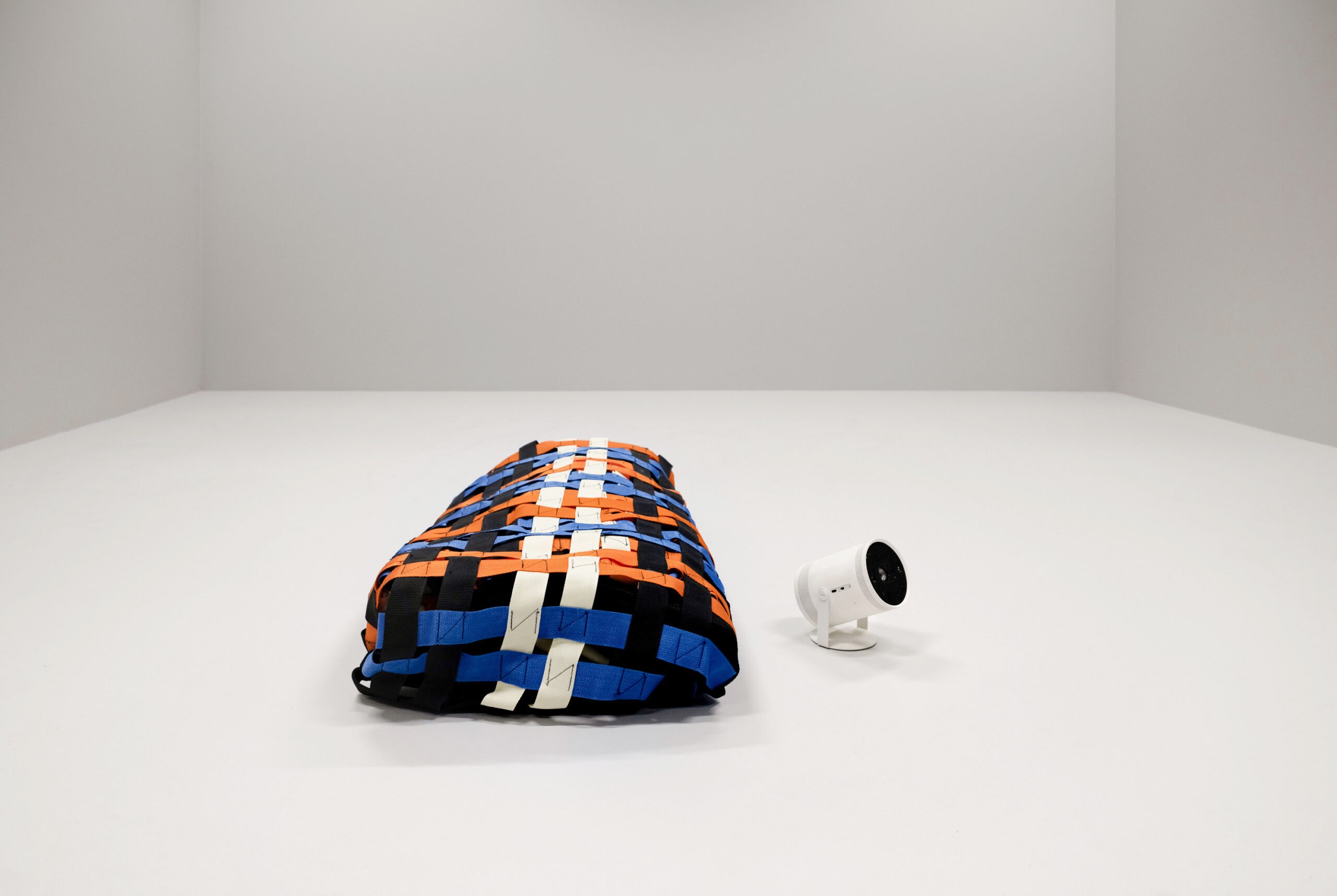 Samsung Shift with Samsung Freestyle, SDW 2023
Since the arrival of the TV 60 years ago, the most prolific piece of domestic technology has developed at avalanche speed, fuelled in tandem by technological advancements, a proliferation of channels, and advanced consumer expectations across media quality and interactivity. The static nature of TV watching itself has changed too, with multi-screen homes and media consumption happening beyond the front room into other living areas. The function of the sofa has also changed, from a place to watch TV – to now include eating, sleeping and working.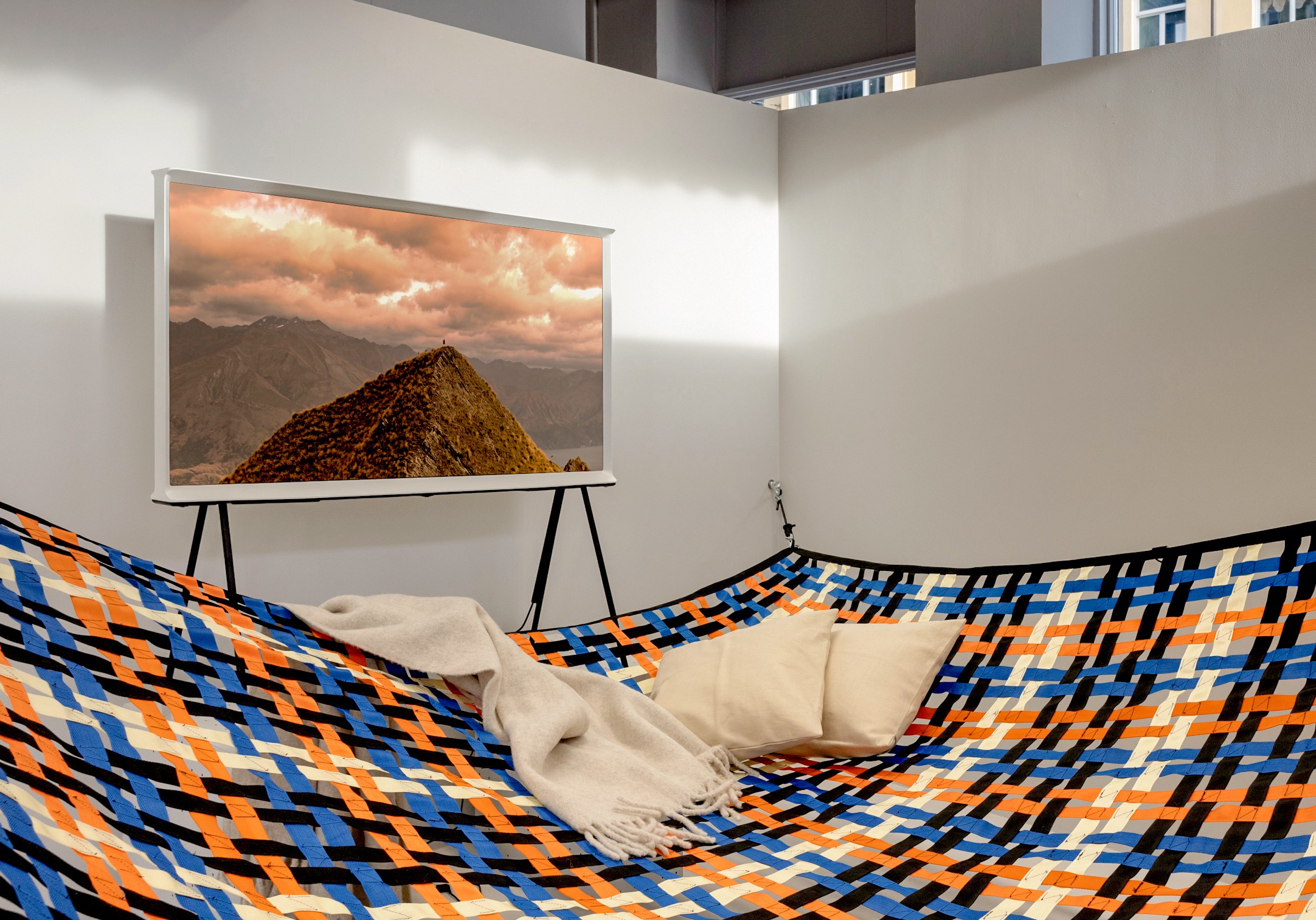 Samsung Shift with Samsung Serif, SDW 2023
SHIFT
FUWL has subsequently designed a prototype called SHIFT – a watching platform showing how the future of the sofa may look, adapting to tomorrow's potential TV technology and consumption. The concept has been developed to be as flexible as possible, making it suitable for different postures and watching behaviours.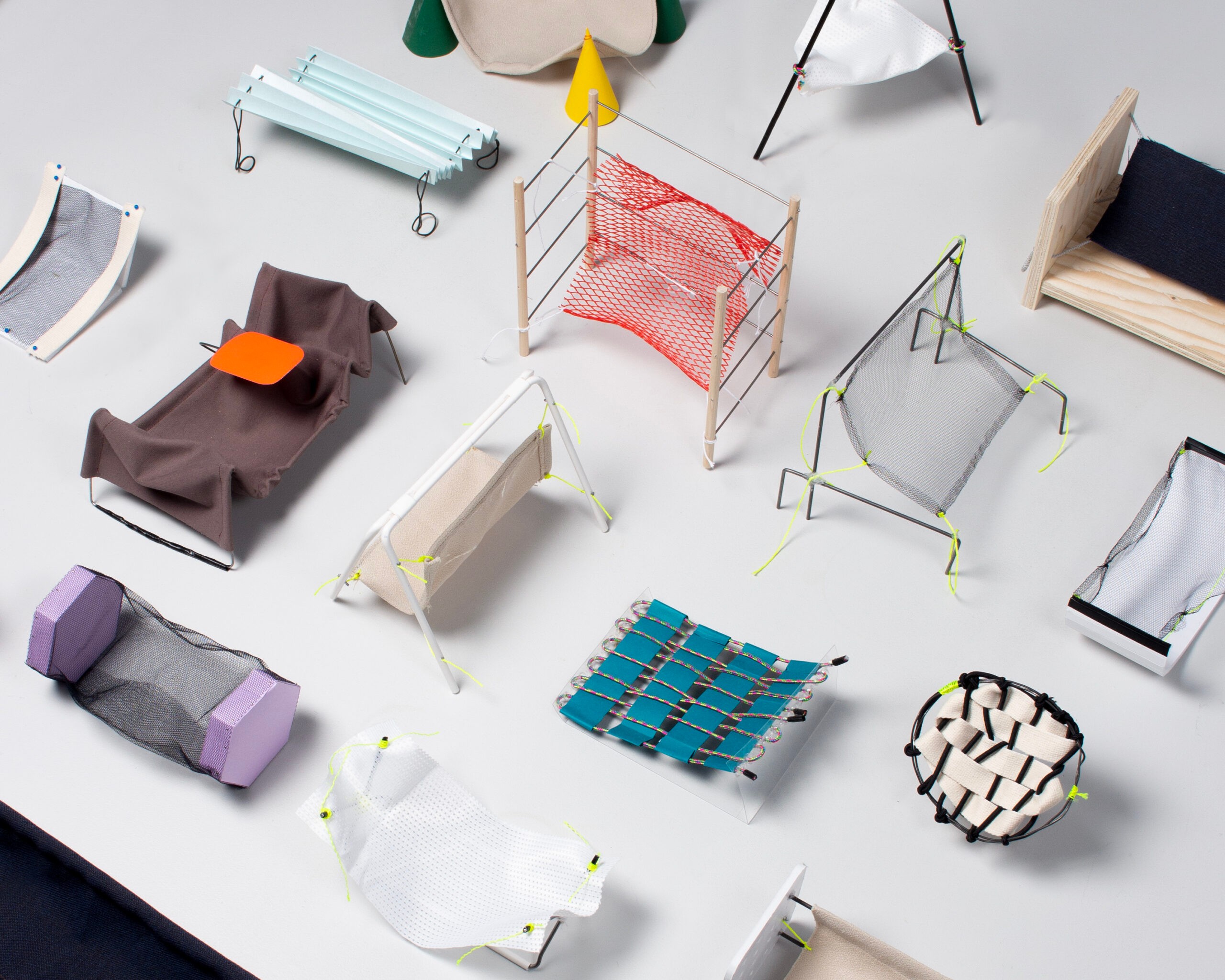 Testing the hypothesis — to activate the concept and explore multiple ways of execution of SHIFT, various scale models out of the watching platform concept were created.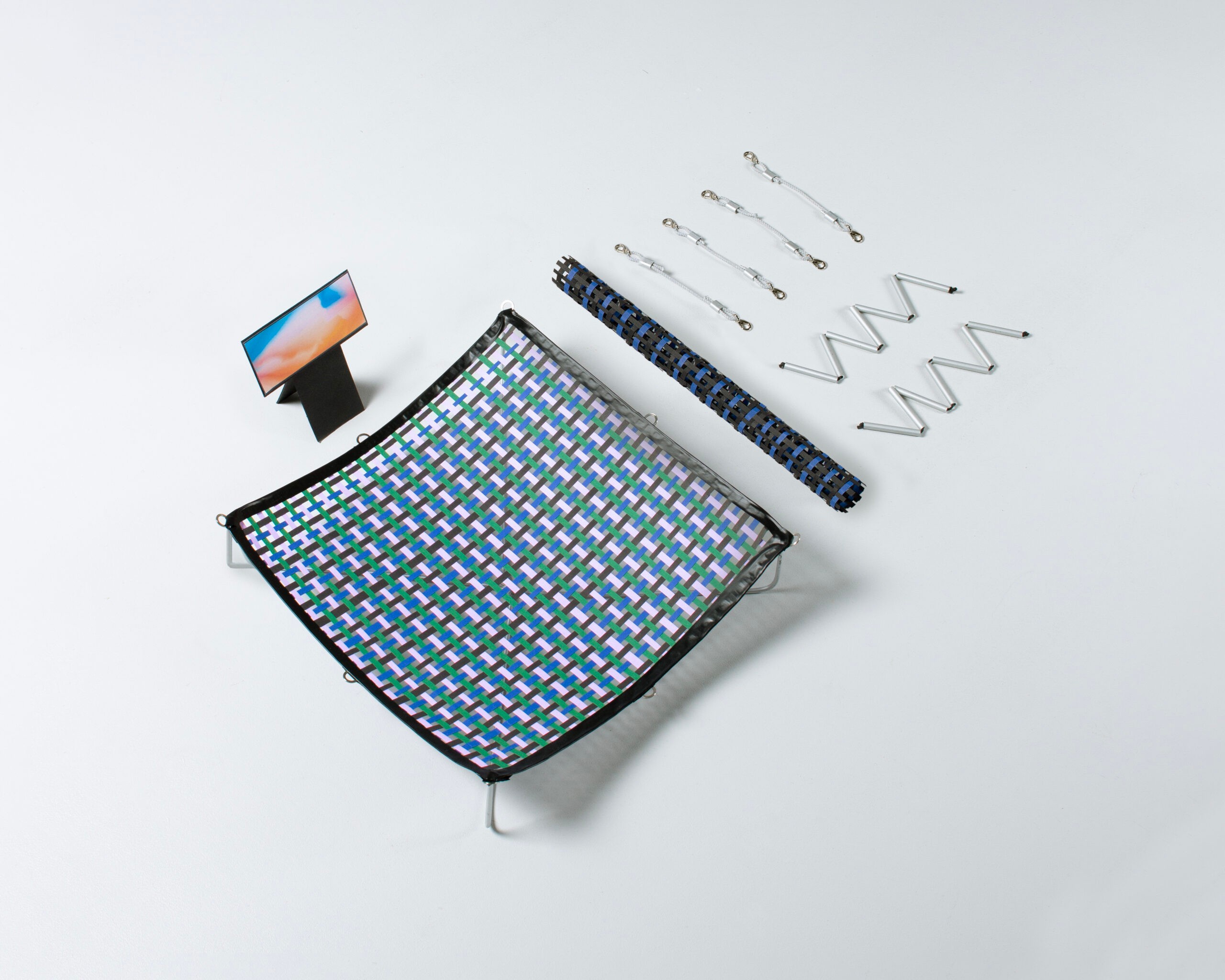 The final model. SHIFT is inherently agile with a lightness that allows it to be lifted and easily set up in different rooms/areas of the home.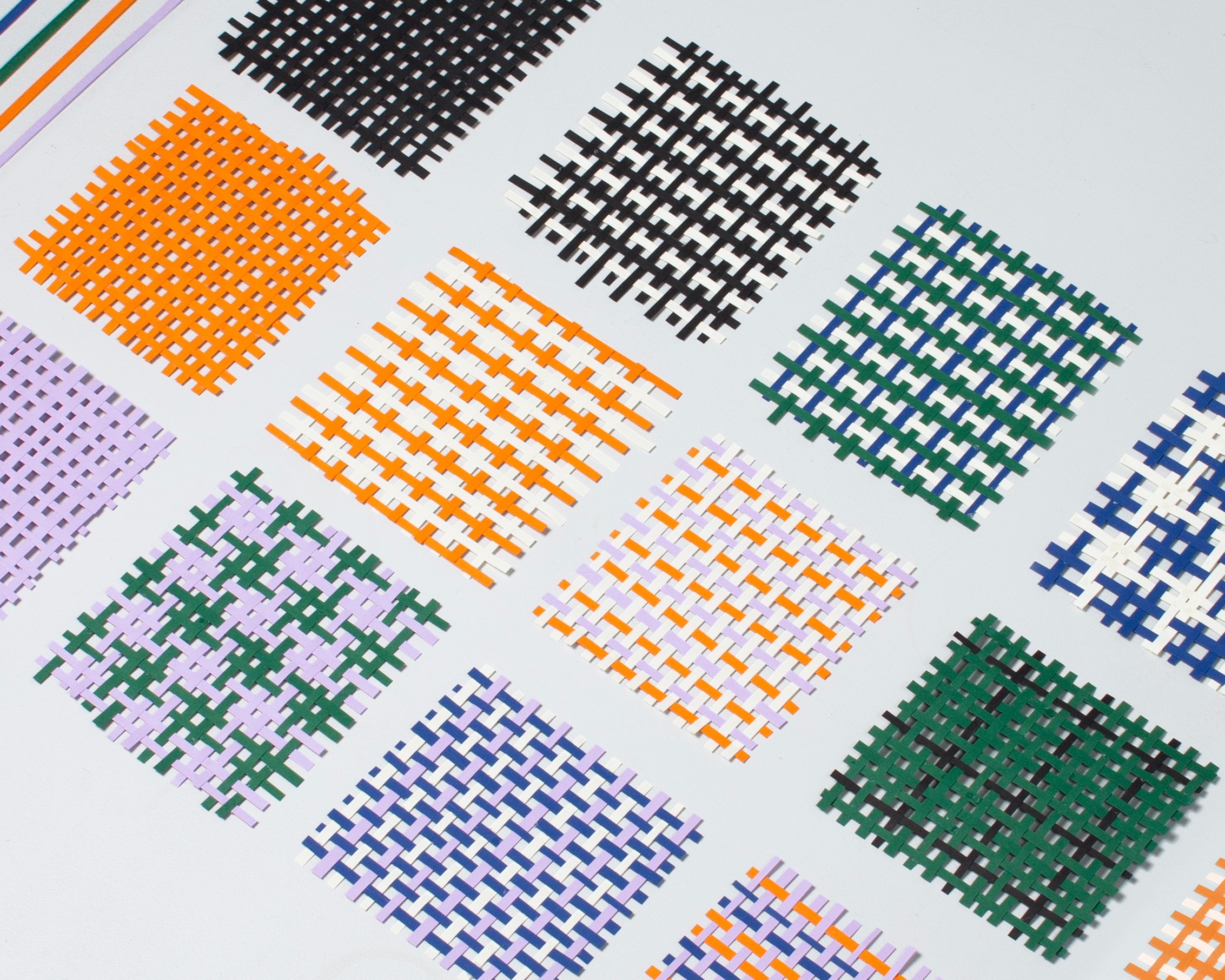 Flexible color combinations. The SHIFT color palette is constructed for customizability and makes the watching platform concept adaptable to any given personal preference – the choices of color combinations are multiple.
With screen consumption now not confined to just one (living) room, SHIFT is inherently agile with a lightness that allows it to be lifted and easily set up in different rooms/areas of the home. SHIFT is designed with potential longer periods of use in mind, with a webbing structure which gives a soft seating experience. SHIFT is developed in response to possible flexibility in placement in future living scenarios, with various future TVs and screen setups, configurations, functions and body postures all considered.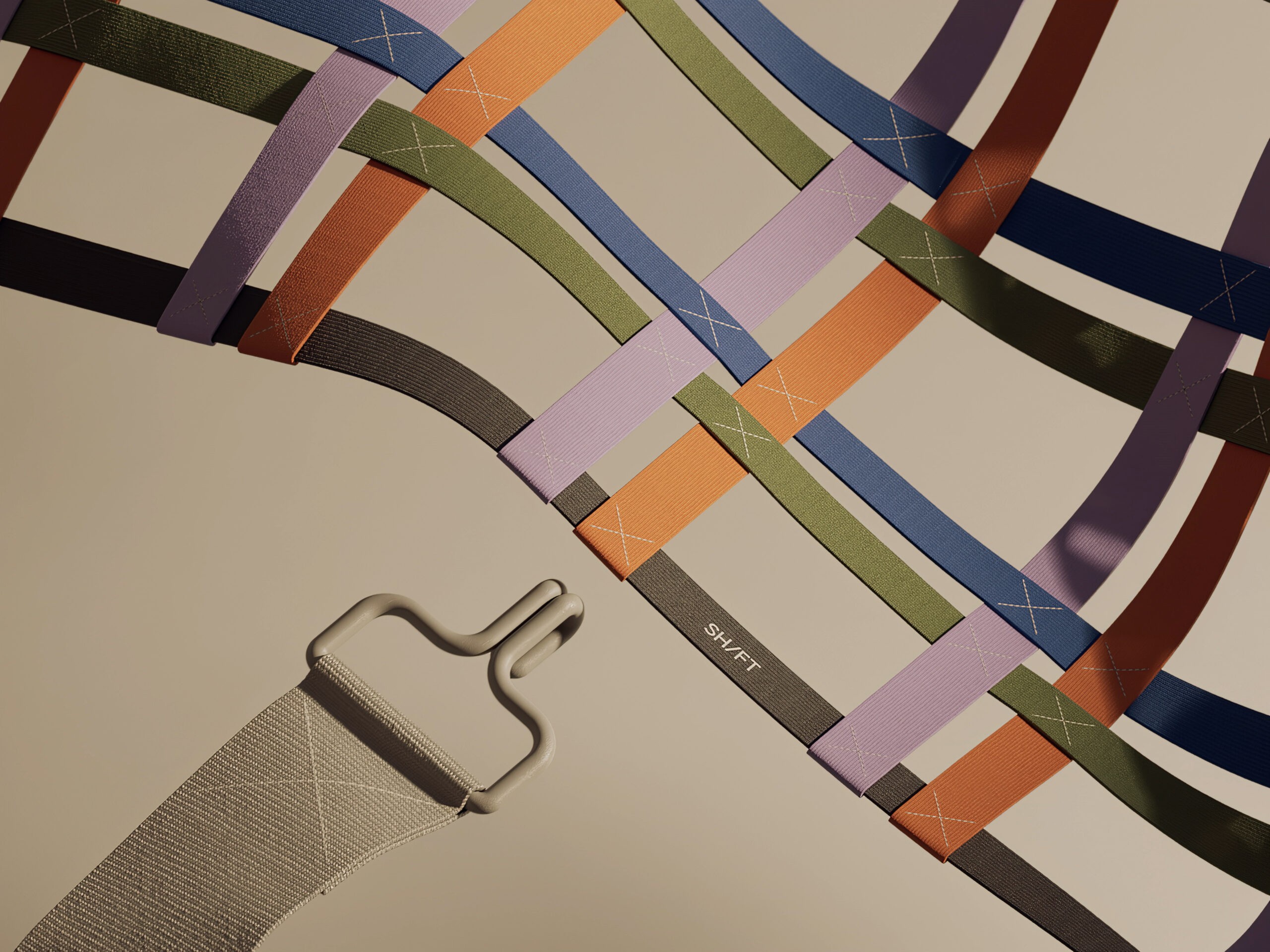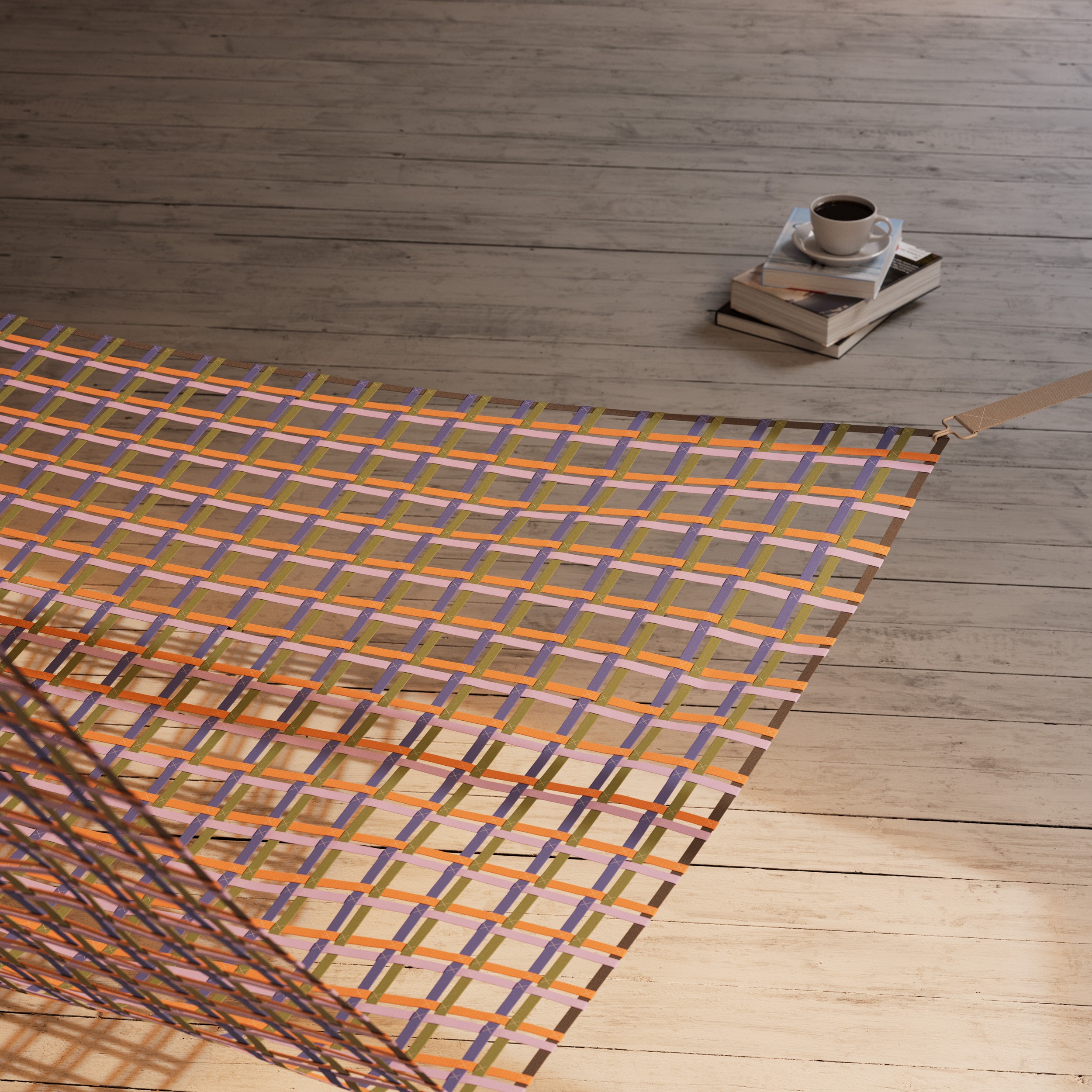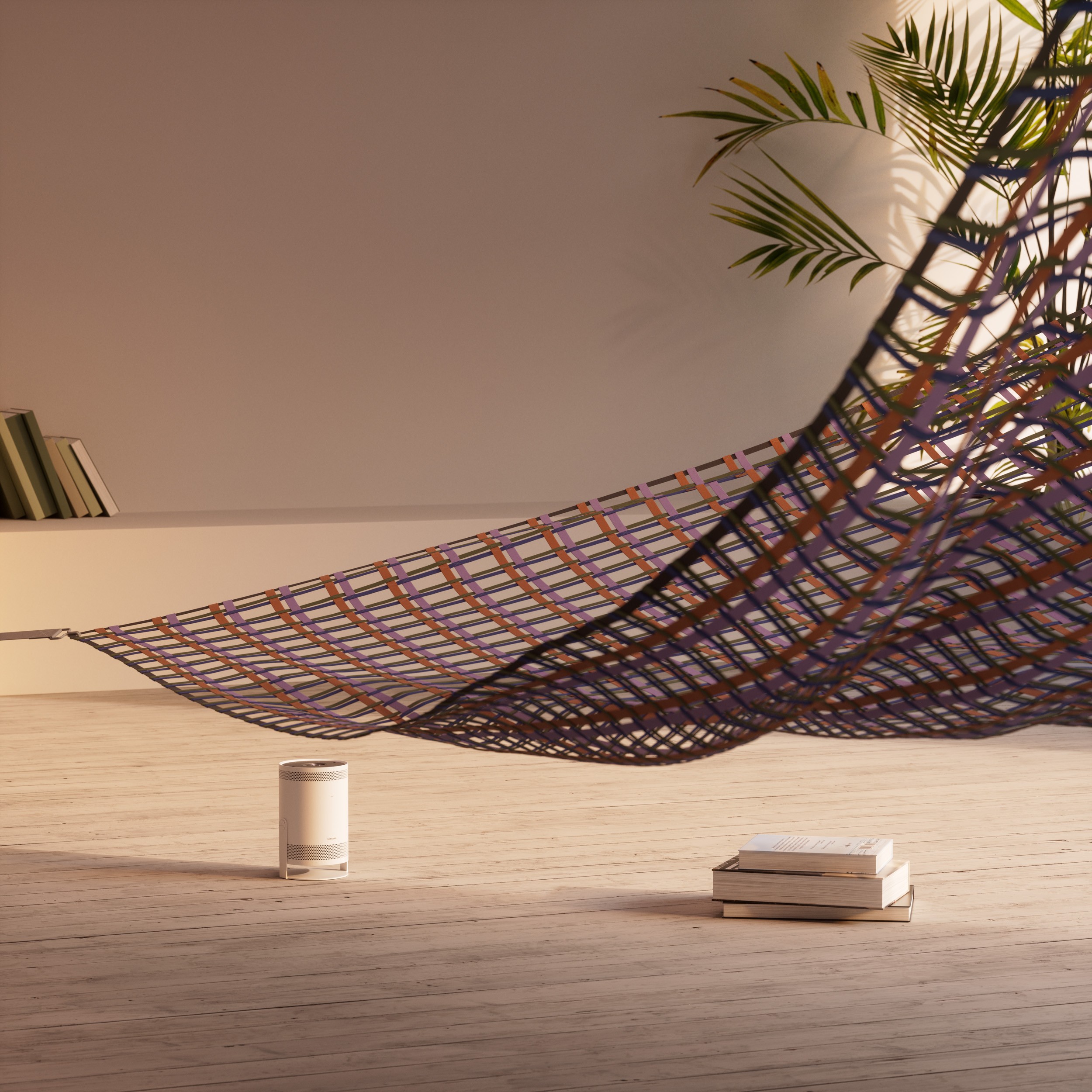 SHIFT is devised so as to be able to be created from minimal resources without compromising on comfort. The traditional sofa makes use of foam as its core material. With a commitment to ecologically sound solutions, such as minimal material use and the ability to utilise eco-friendly material solutions, FUWL has proposed a design which moves away from traditional constructs, instead utilising a structure which fits the concept of agility whilst allowing for the material itself to vary and evolve.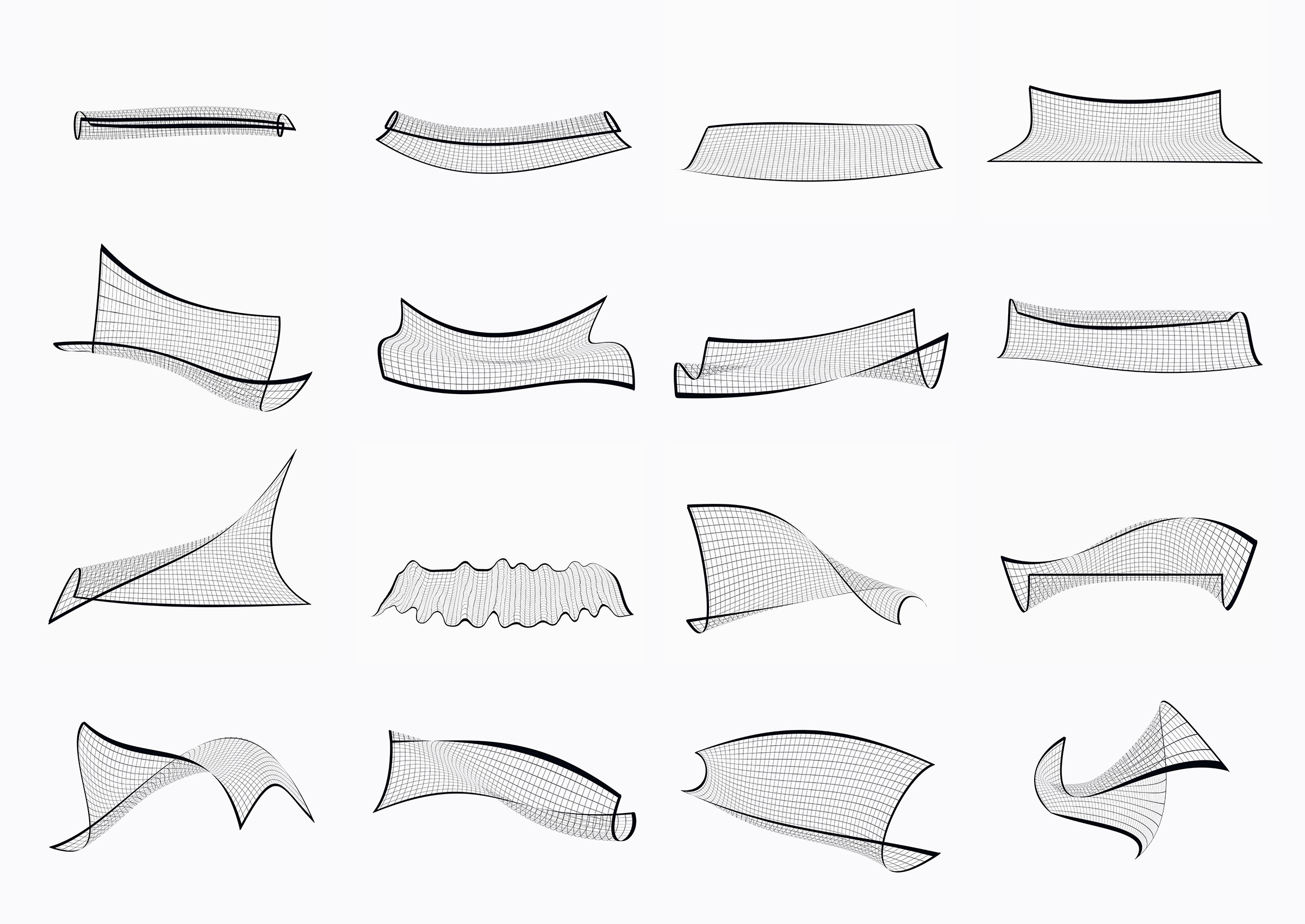 "The only thing we know about the future is that we know nothing about the future. We, therefore, need to create something that will be flexible in placement, living arrangements, ways of use, and in what material options we have in the future," says John Löfgren, Co-founder of Form Us With Love. 
"The demand for technology tailored to different behaviours, needs, styles, and homes is constantly increasing. This is clearly reflected in Samsung's TV range. You want to adapt the home to your lifestyle and interests. Today, there is everything from The Serif for those who want the TV to take up free space in the room to portable The Freestyle for those who want flexibility and to watch entertainment from different locations. Or why not the outdoor TV The Terrace? The starting point of this project has been based on the fact that if the sofa were to work for as many needs and occasions as we use our TV for, wouldn't the entire viewing experience be enhanced?" Magnus Per Nilsson, Nordic product manager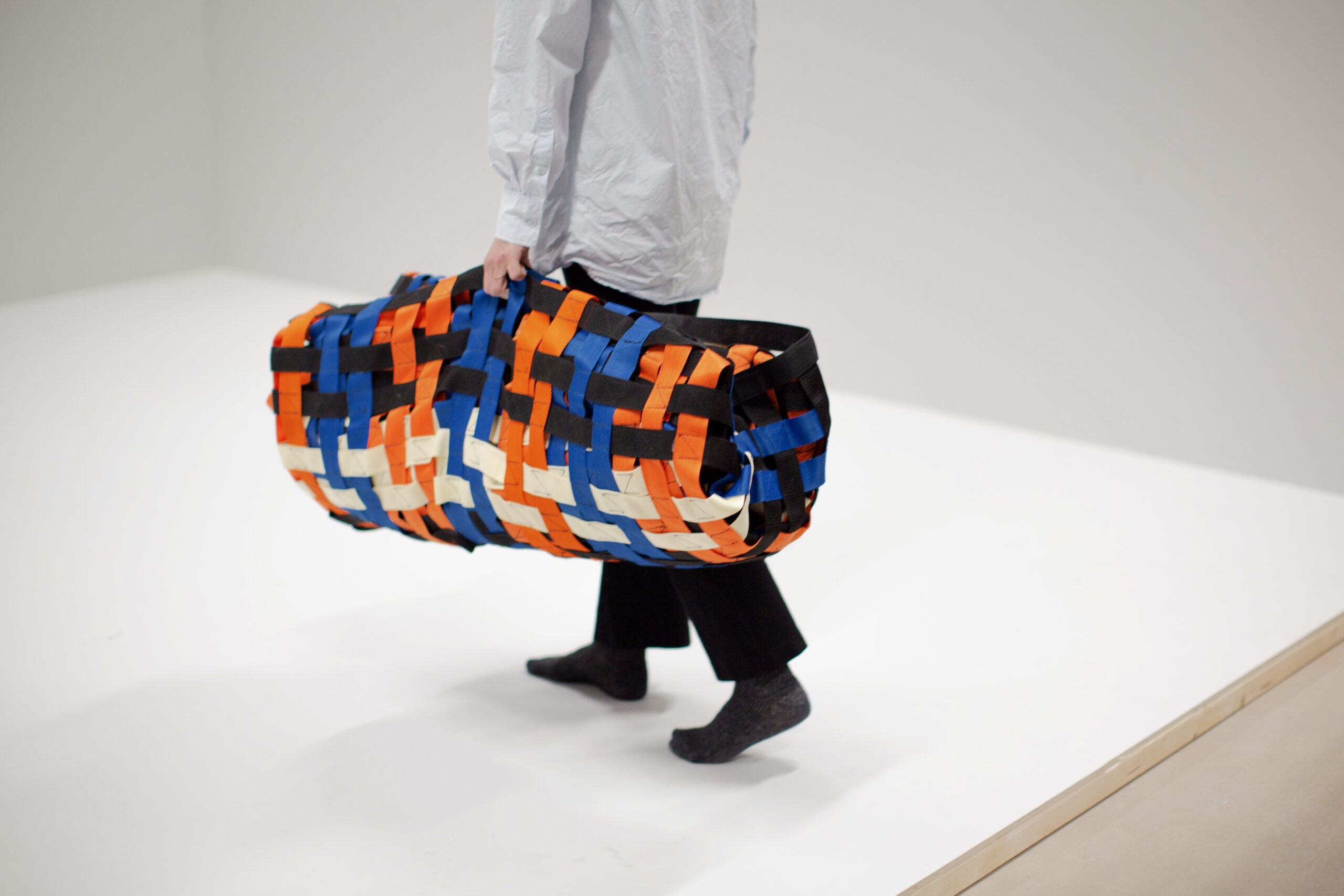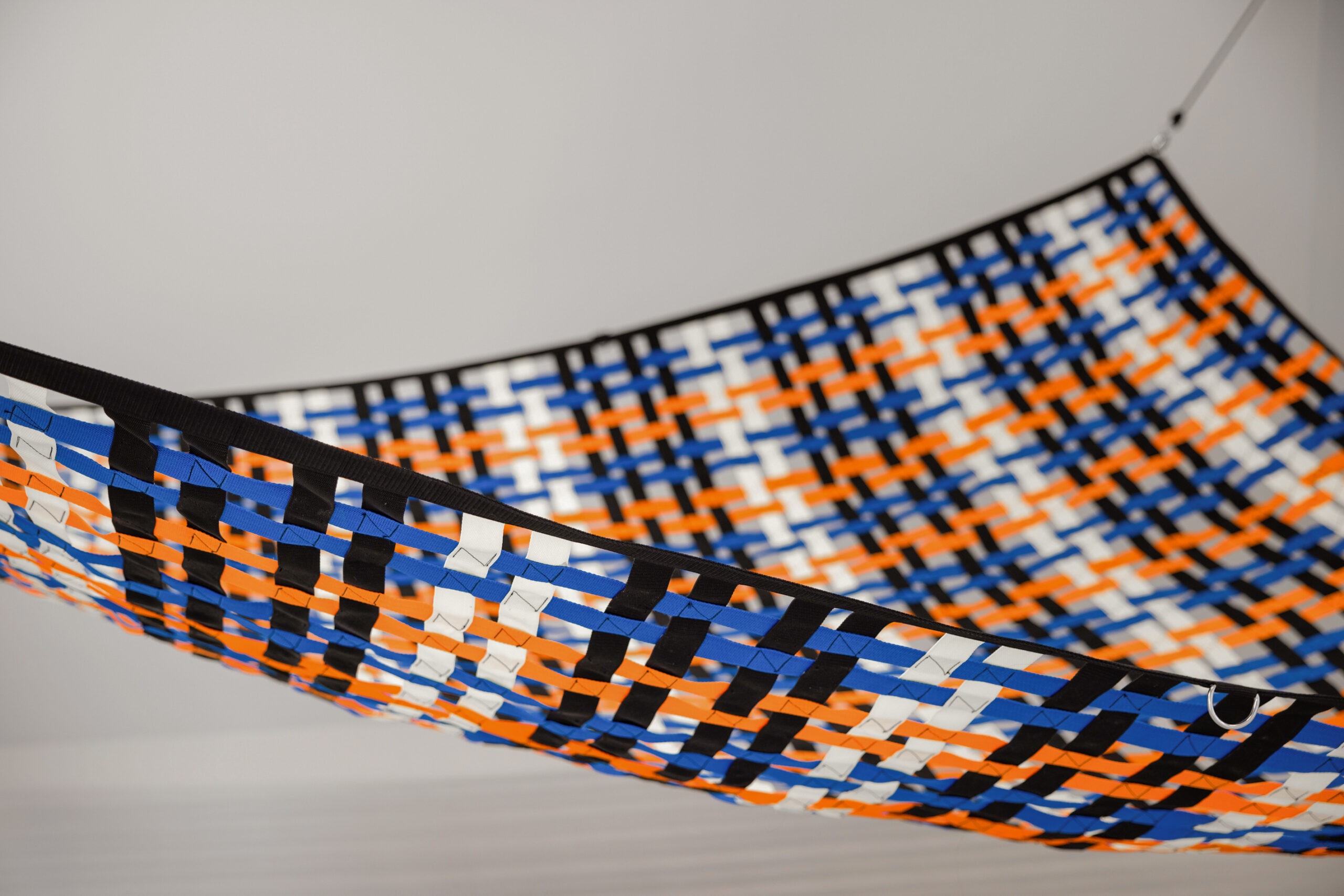 Photo credit: Studio Kleiner, Samsung Nordic
SHIFT is a concept commissioned by Samsung Nordic.
In collaboration with Jung Relations