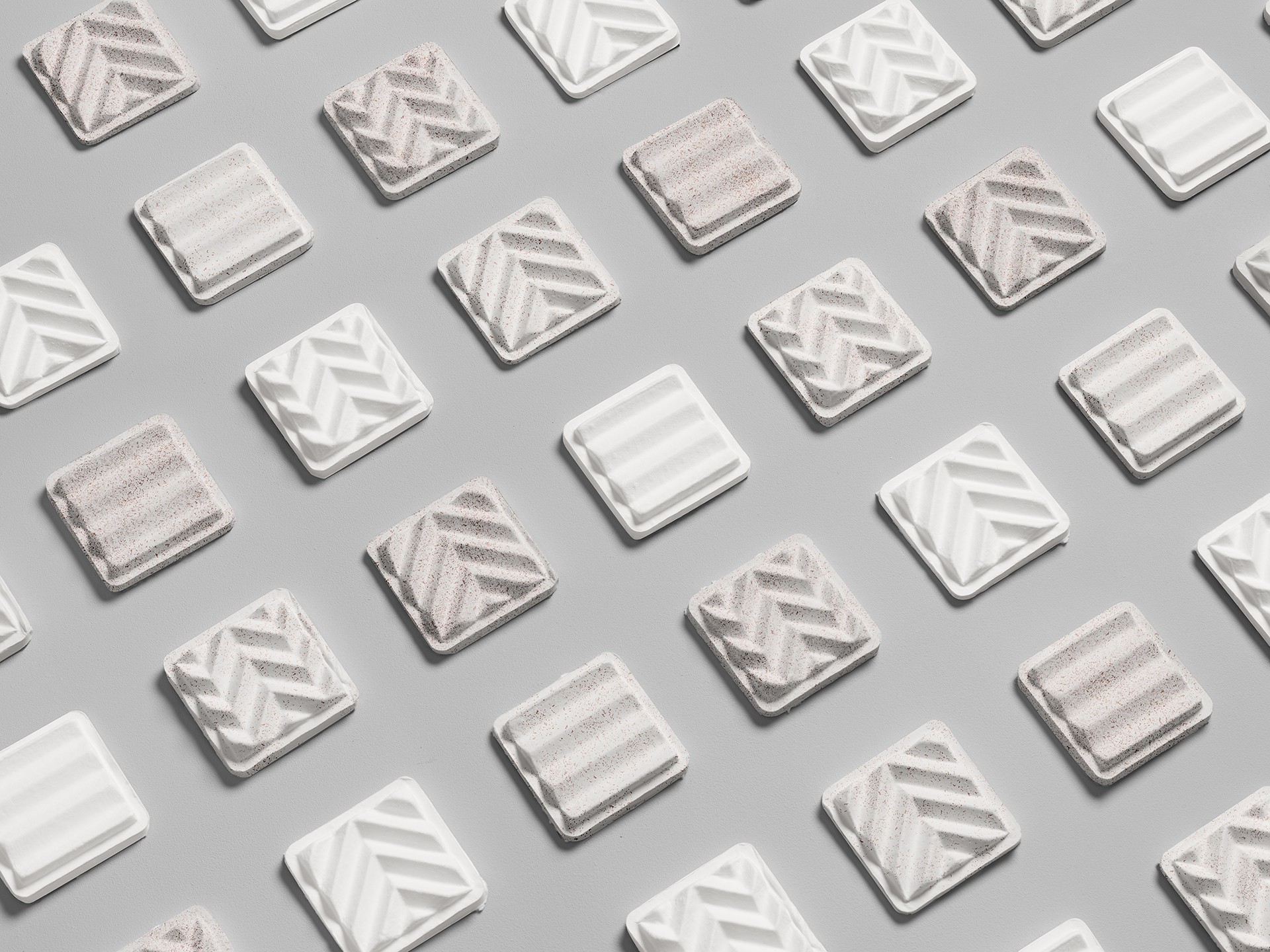 PROBLEM
Acoustic materials for the open workspace have high demands placed on them by the industry. Acoustic products are usually glued with a mix of materials coated in chemicals that enhance the durability and fire resistance of the surface but can be harmful to both people and planet. BAUX was founded to transform this industry. Together with a team of engineers, a biobased and biomimetic acoustic pulp was created. Mimicking nature's properties makes a wood pulp panel fire resistant, 100% recyclable, and compostable. Designed to replace all the questionable acoustic products.
PROCESS
BAUX has been striving to make the world a better place with sustainable, functional and beautiful building materials since 2014. For their latest product, they've joined forces with scientists from the Royal Institute of Technology (KTH) to develop a revolutionary new material based on over 25 years of research. The new BAUX Acoustic Pulp is a series of nine, 100% bio-based and biodegradable acoustical panels that push the boundaries of sustainable building materials to a completely new level.
The design of BAUX Acoustic Pulp is inspired by folded paper techniques that help create the perfect acoustical environment. The panel's surface is nano-perforated using an advanced laser technique, allowing sound waves to enter and get trapped in the honeycomb chambers on the backside—utilising technology once reserved for aircraft and spaceships while keeping material usage to a minimum. Instead of paint, BAUX Acoustic Pulp is coloured with non-GMO wheat bran.
SOLUTION
Baux starts the next building material revolution with new 100% bio-based acoustical panels designed by Form Us With Love, developed today, made for tomorrow. The new BAUX Acoustic Pulp panel is the first in the world to uncompromisingly combine the high-performance properties of sound absorption, safety, and durability with modern aesthetics and sustainability.