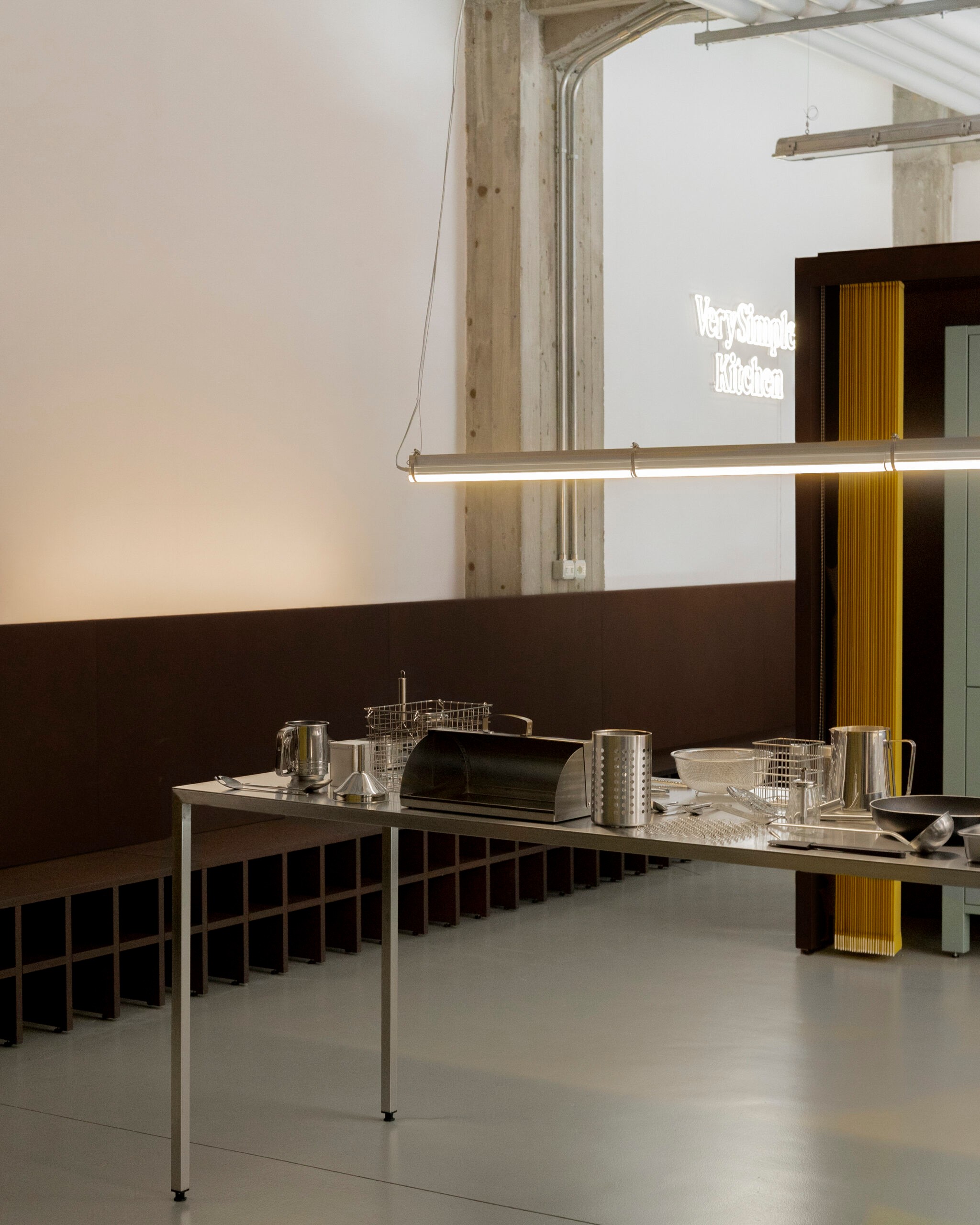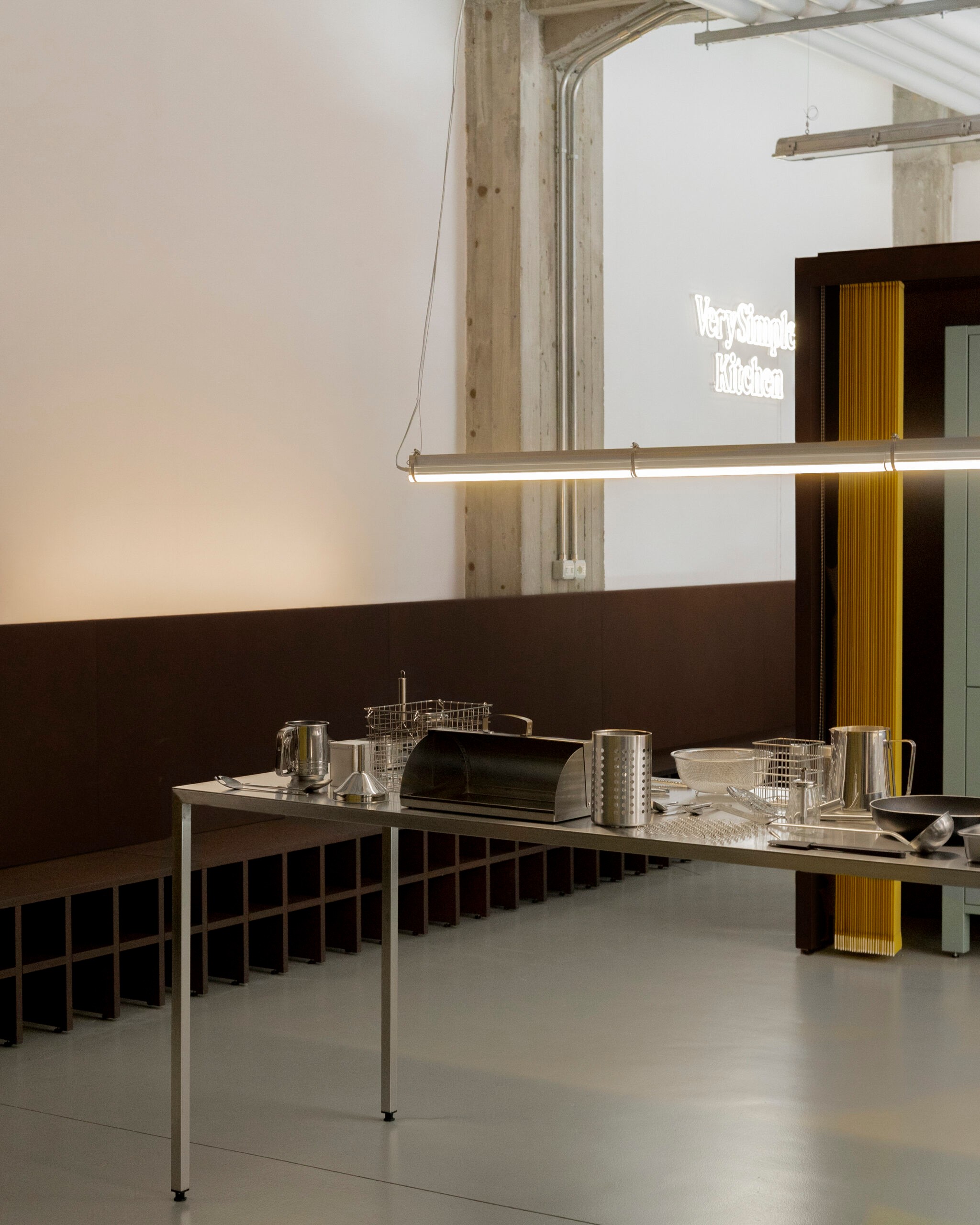 MDW 23 EXHIBITION
For Milan Design Week 2023, Very Simple Kitchen (VSK) opened their first permanent Milan location in Basic Village – Via Dell'Aprica 12, Milano. During the opening week a collaboration between Form Us With Love and Very Simple Kitchen was set up; an exhibition called Your Five Essentials exploring further simplification of the kitchen to continue the vision of the VSK brand.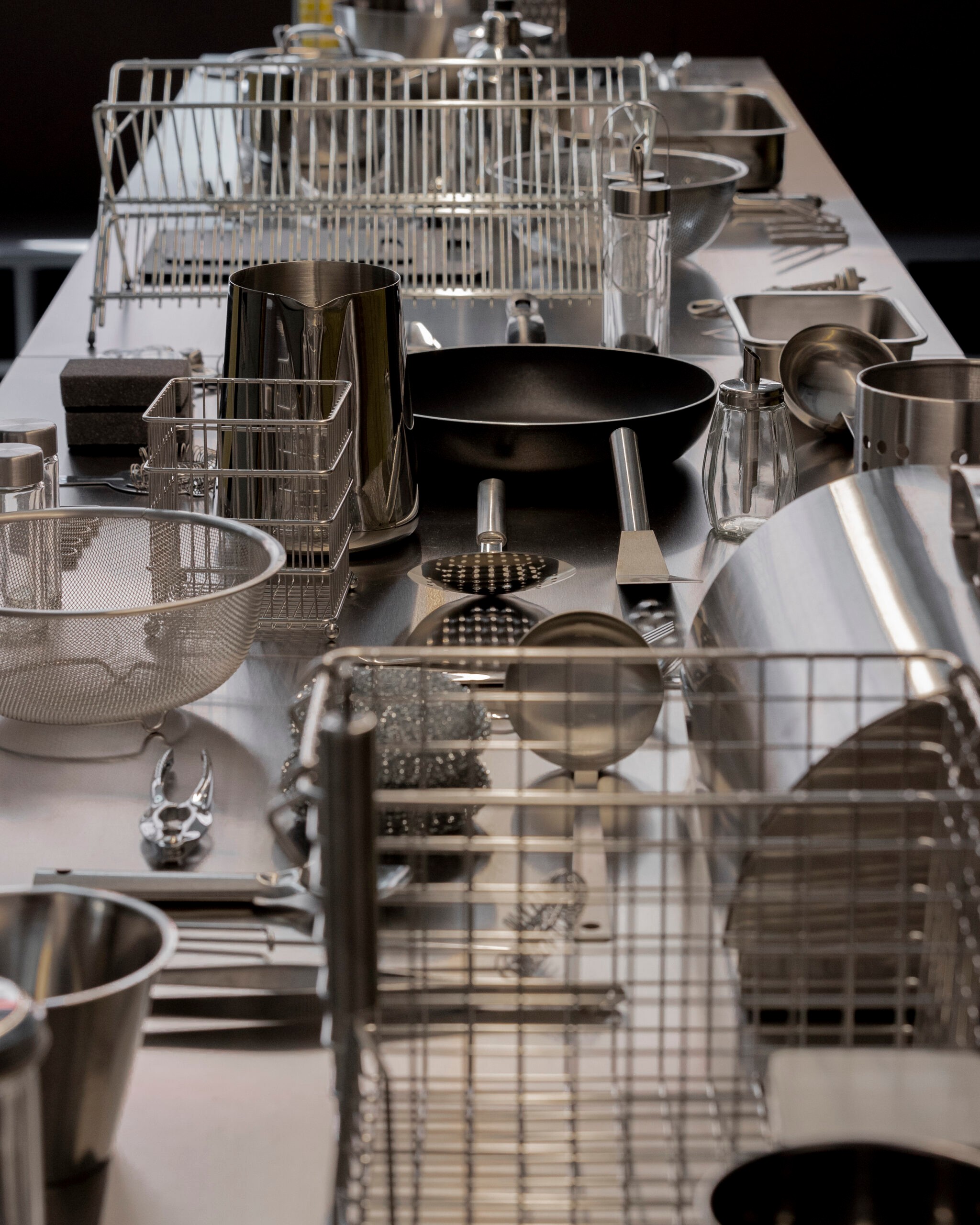 Table with common kitchen tools at the exhibition.
Studies show that households on average own 120–175 kitchen tools and appliances, a lot more than they need or use; A survey also found that 61% of homeowners who renovated their kitchens in the past year reported decluttering them as an important goal.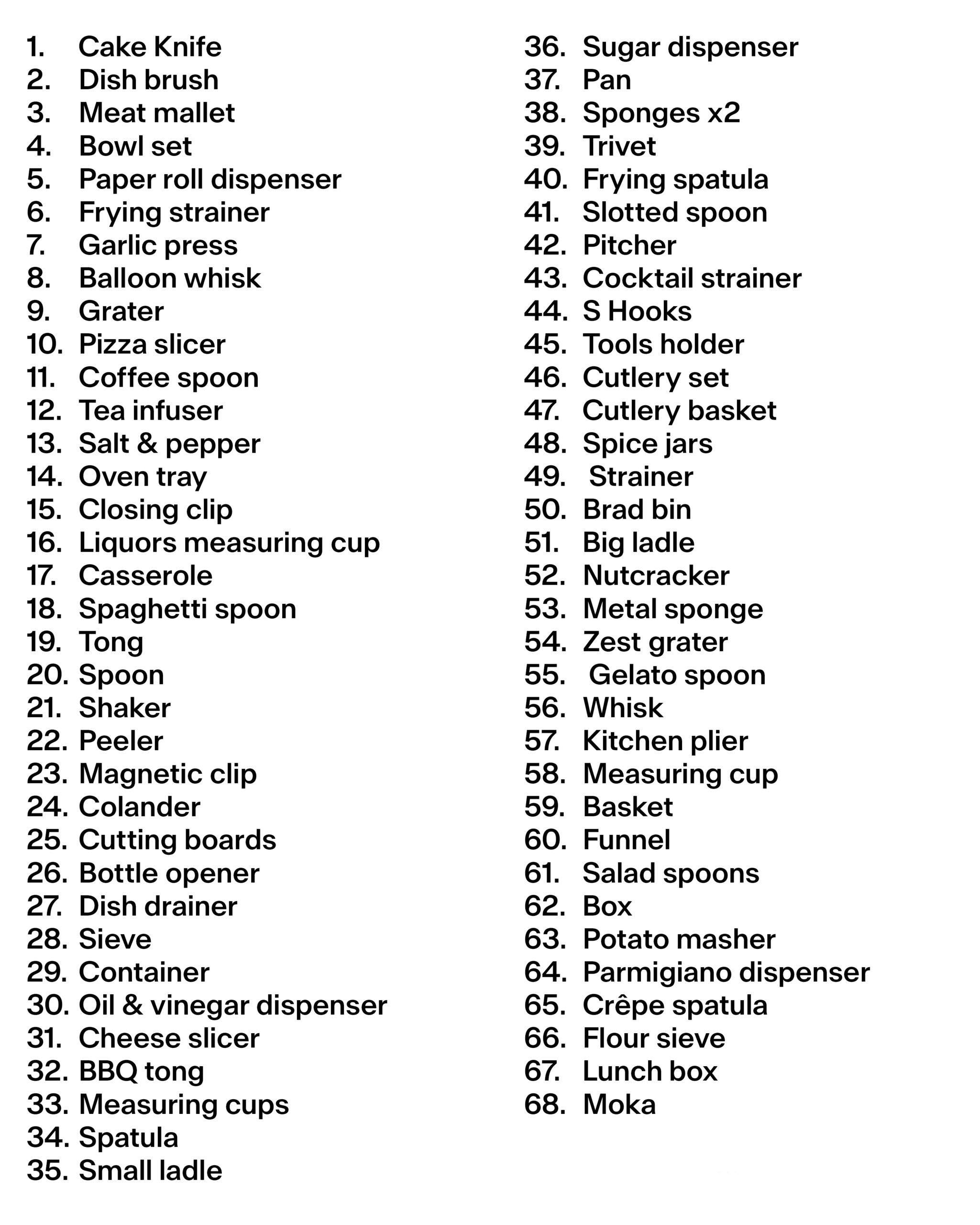 List of Kitchen tools and appliances at the exhibition
The work in progress exhibition Your Five Essentials explored overconsumption and clutter in the kitchen. As a step in the process it is vital to learn what items people value the most. The public was invited to join the process by nominating the most essential kitchen tool and voting for the 5 they felt they could not live without. From this, Very Simple Kitchen and Form Us With Love see a system of accessories evolving that are modular, functional and perfectly in-line with the iconic Very Simple Kitchen design ethos.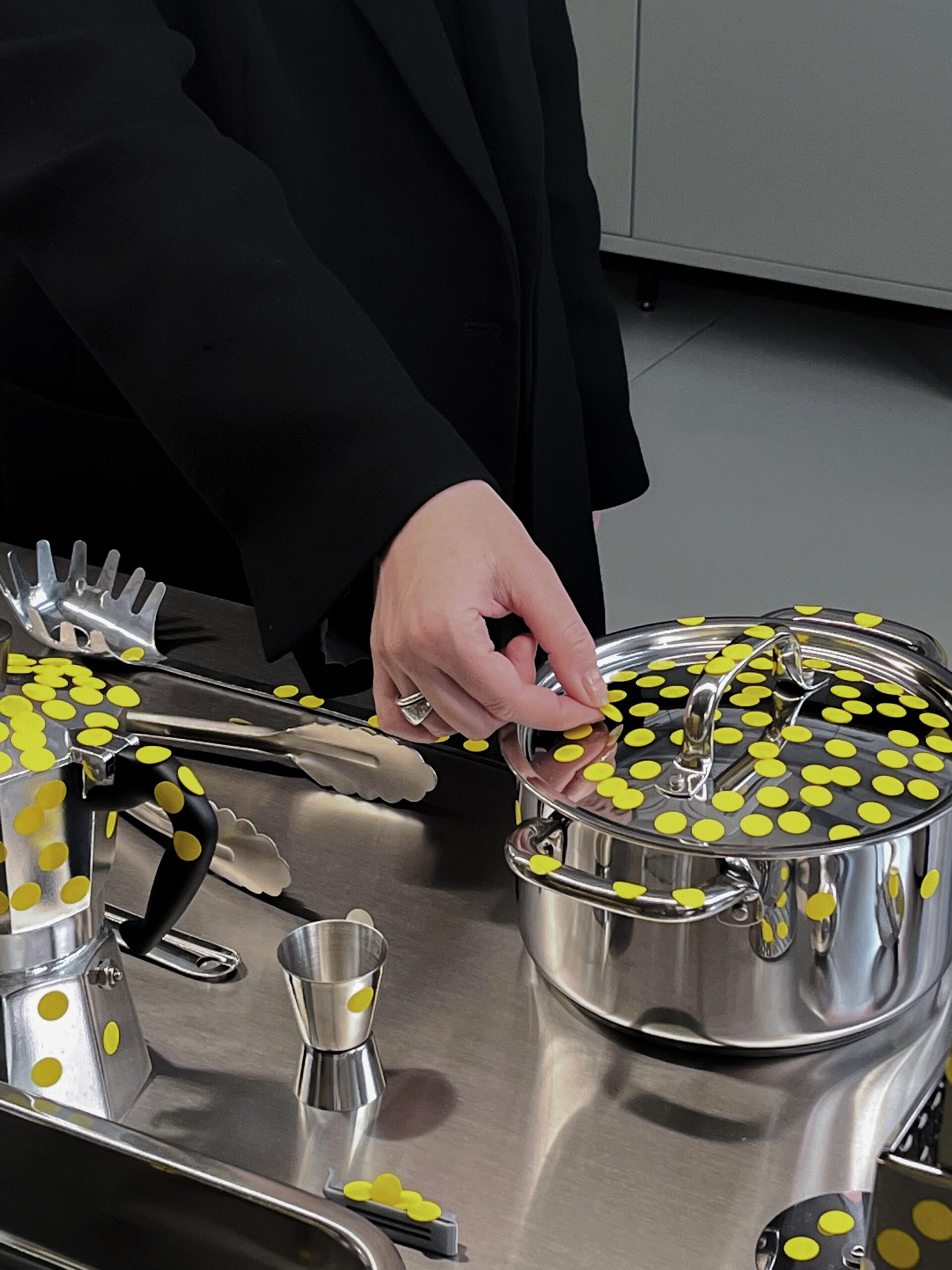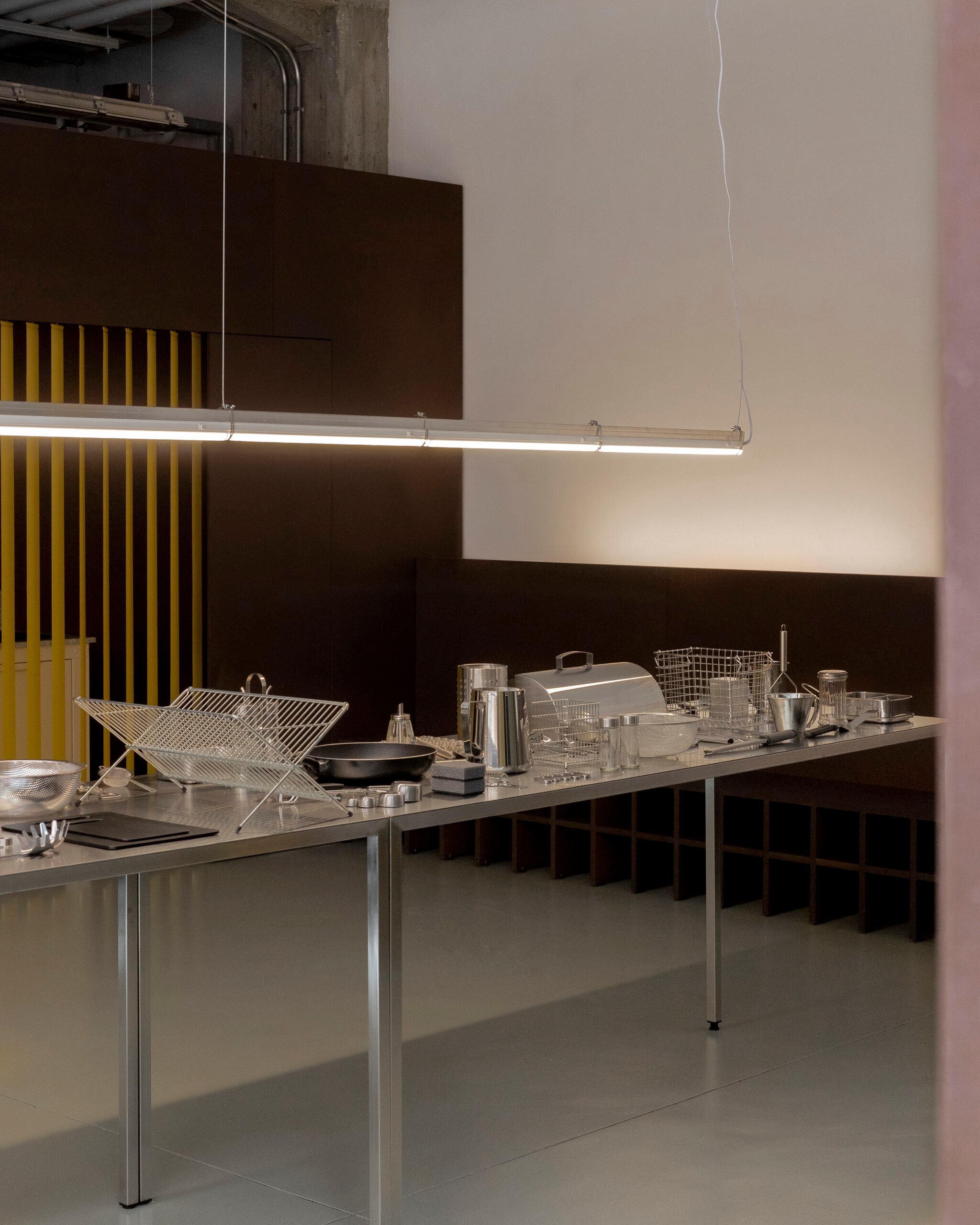 About VERY SIMPLE: KITCHEN
Since 2016 the brand has been at the heart of a community centered around its iconic modular steel kitchens, designed to last through different times and spaces. Very Simple Kitchen has always stood out for its ability to build high-quality products and systems while putting people first and nurturing a strong and ever-growing community, step by step, kitchen after kitchen.