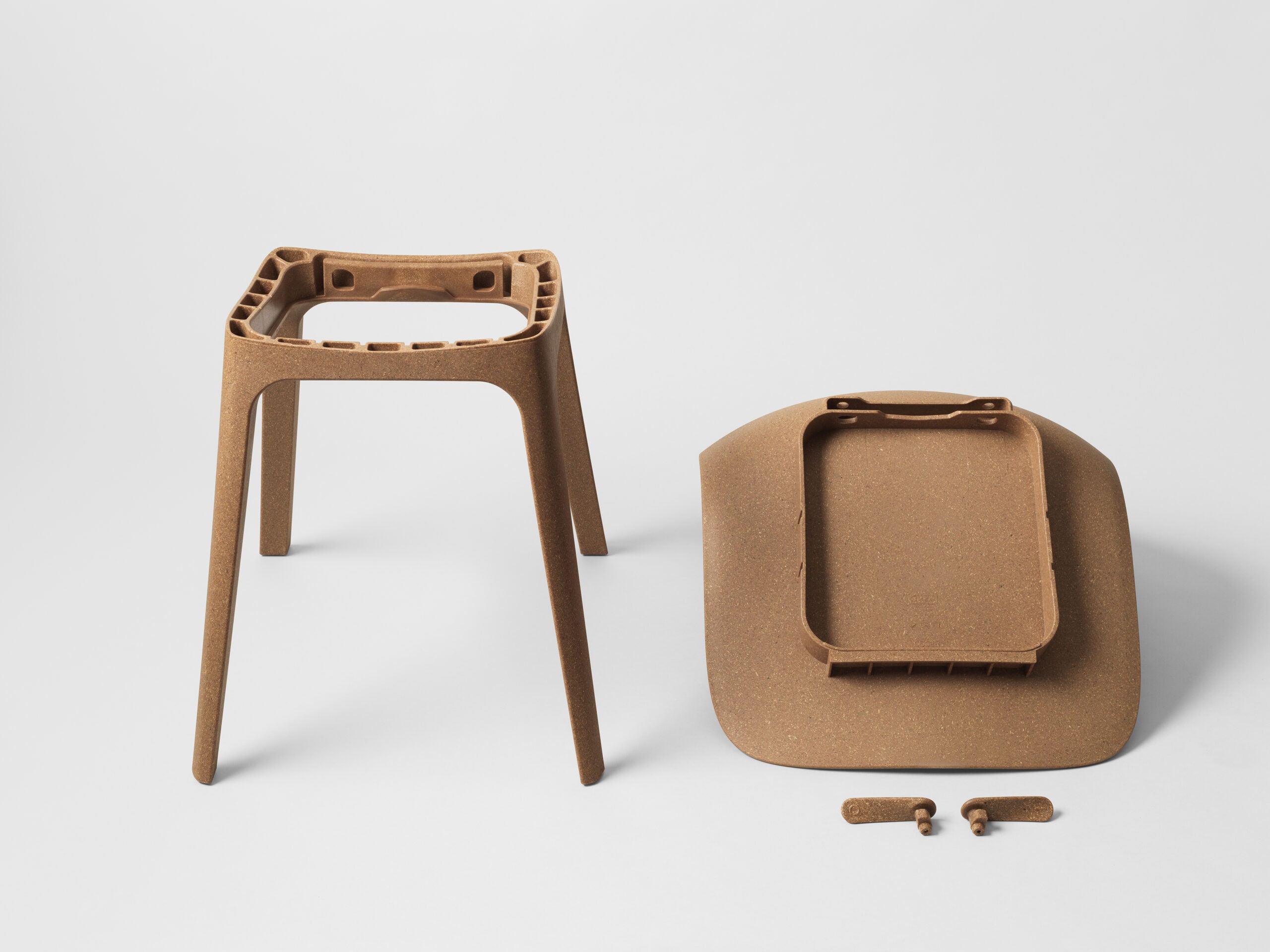 AMBITION
IKEA set Form Us With Love a brief to create a chair from a 100% recyclable mono-material.
PROCESS
A simple click secures the chair's shell seat to its leg section using only the two handles. This configuration alters the way we think about putting a chair together, mimicking the behaviour of turning a water faucet or closing a door. There is no need for excessive tools or manuals. One of the challenges with wood plastic is that it is strong but less flexible, which means it could break if designed incorrectly. Therefore, the only way to optimise the comfort was to prototype it. The seat of the Odger chair is generous and comfortable, achieved through comparisons and persistent human testing.
SOLUTION
After the success of the affordable staple chair, Janinge, FUWL presented Odger, a click-lock assembly chair in wood-polypropylene, which was made in collaboration with IKEA. This chair echoes a democratic and intuitive industrial design mantra, where form, function, price, quality and sustainability come together in one product. Behind that lies complex engineering: a distinct buckle-inspired construction, injection moulded using 30/70 post-industrial recycled wood-plastic composite.